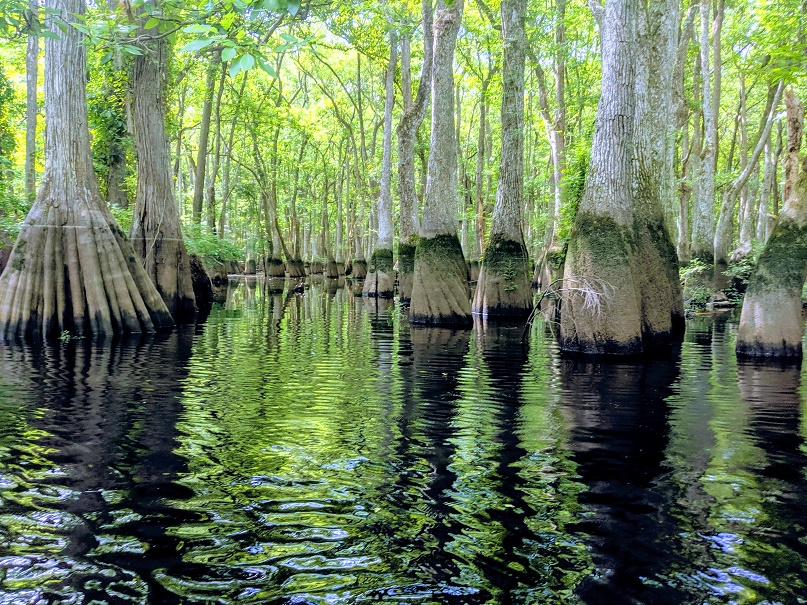 I spent last week at a church camp at the Ebeneezer Retreat Center near Rincon, Georgia. I led the outdoor activities for the youth, which included taking the middle and high school youth on a canoe trip. While they paddled in the channel, I would often paddle through the cypress to get ahead of some of them. With the water low, some of the cypress trunks reminded me of the broad hoop dresses women wore in the middle of the 19th Century. Cypress also have "knees" which pop up around their trunks, which explains their presence in the poem below. 
The Ebeneezer Cotillion
Like a rugrat
I dart between the hoop skirts
of stately maidens-cypress-
bumping into their knees,
zigzagging across the ballroom,
as the top of the trees sway gracefully
in the summer breeze.