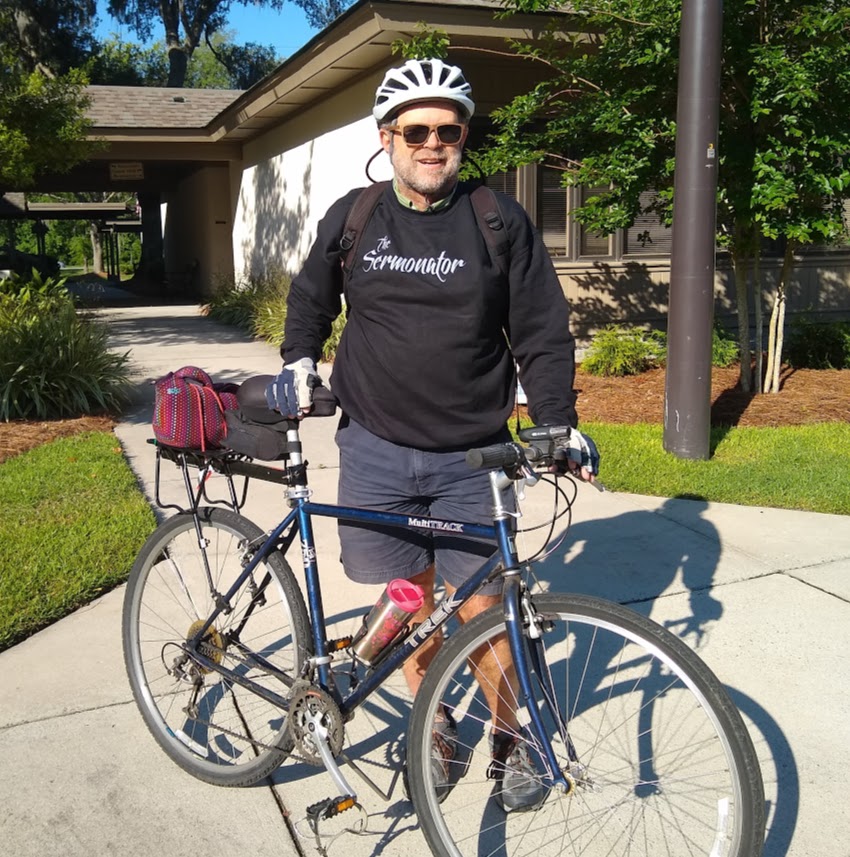 Surprisingly, things have been pretty busy for the past six weeks. You'd think t hat wouldn't be the case since many places are closed down to visitors so I'm not making hospital or nursing home visits. Our office is closed for public visitation, but since they're all separated, some of us still come in. Learning how to keep a congregation somewhat connected during a time of pandemic has taken it's toll. Nothing is as easy as you'd think. The main thing that has keep me sane is that I've been able to regularly bike to work–which is good for the 3.2 miles each way gives me some physical exercise since the fitness center is closed. Plus, if I'm not going to the hospital, I don't need a car, and since people only see me via a zoom camera, I can wear a dress shirt and shorts!  That's me, riding to work one cool morning this week.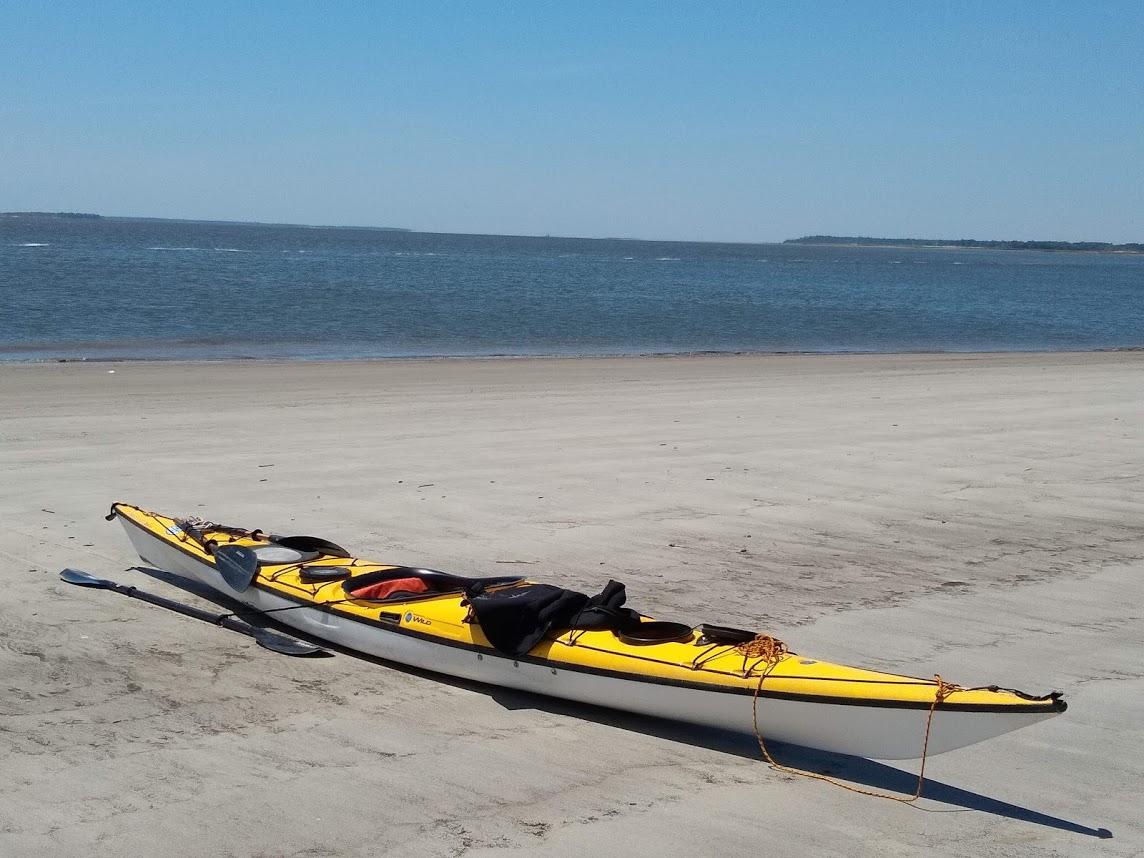 But by last week, things were clicking and I was able to get out on the water twice. Last Wednesday, I paddled over to Wassaw Island, took a nap and did some reading and writing while on the island, then paddled back. It's about five miles each way. While I paddled with the tide, I had quite a wind against me heading out (thankfully the wind was to my back when I paddled home.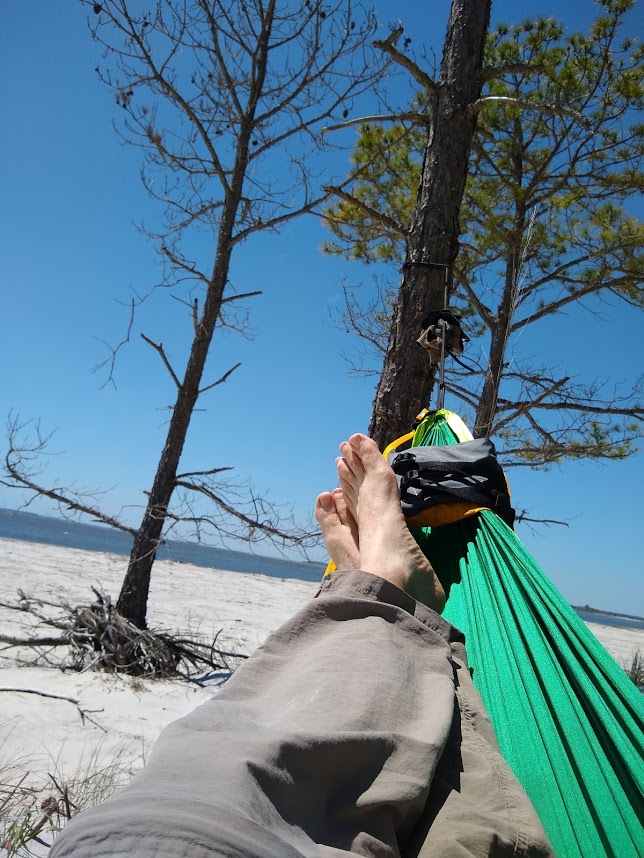 On the two trips I did, I decided to try to do a "devotion" from my kayak. I recorded these on Facebook live and had a lot of folks watching and commenting. Then I copied and posted in my newly created YouTube channel, so you can watch. I need to learn to do this a little smoother, but I'm curious as to what you think. The first (3 minutes) is a prayer by a favorite Scottish theologian of the early 20th Century, John Braille. The second includes two poems (one by Mary Karr and the other by me) along with a Puritan prayer. Clink on the links below: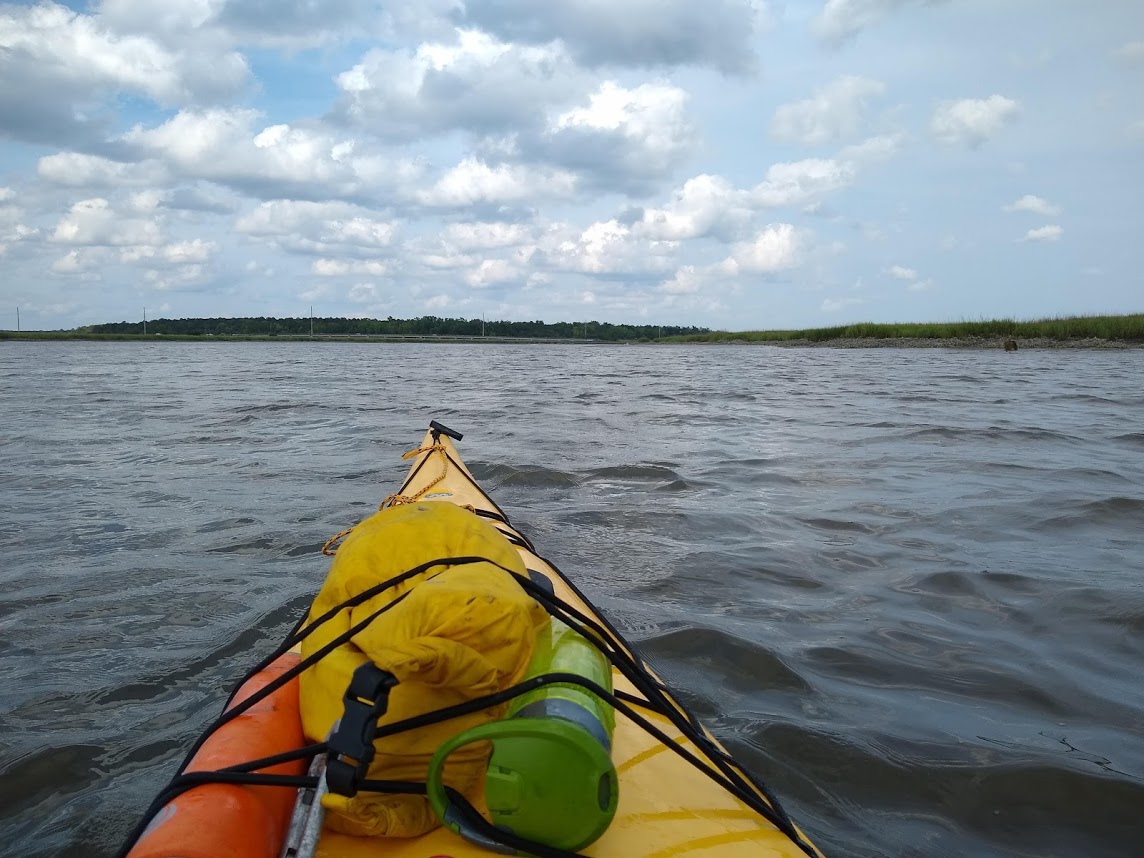 How are you surviving the pandemic? I hope you have been able to get outside–it's a great way to enjoy while creating social distance.