At the bottom of the sermon, I have the opening of my pastoral prayer for the day as I reflect on the atrocities our nation experienced yesterday and early this morning in El Paso, Texas and Dayton, Ohio.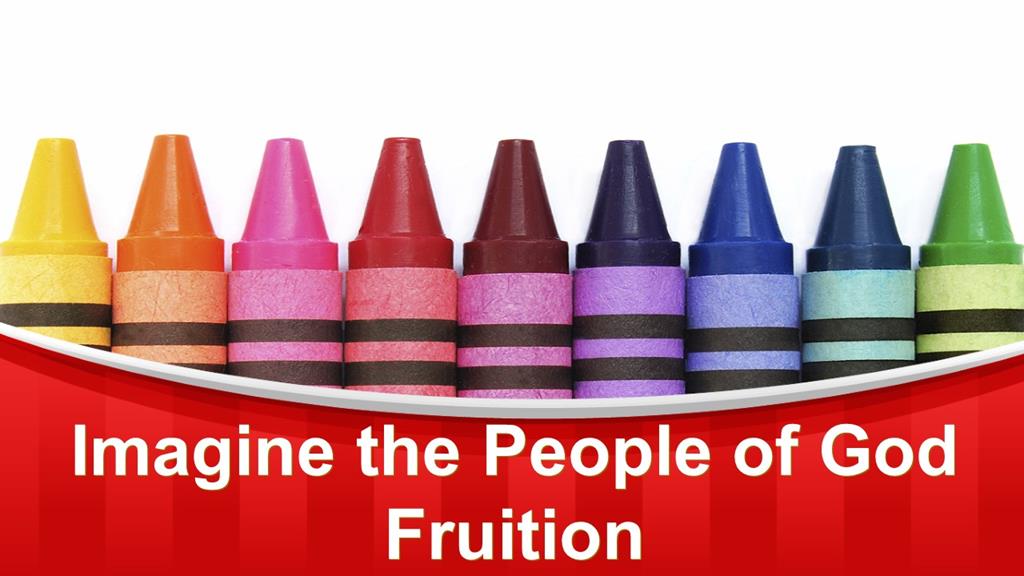 Jeff Garrison 
Skidaway Island Presbyterian Church
Galatians 5:13-23
August 4, 2019
This is our last worship experience in the series, "Image the People of God. Today, we're reflecting on the fruit of our imaginations as we long for the kingdom of God—the family of God—to be fulfilled with good and right relationships. What does it look like to be a community who is "believing, receiving, becoming God's love," and who can sing with exuberance, "we are your people, O God!" Our scripture from Galatians provides an image of what this looks like. We're to make a "loyal commitment" to this vision.[1] Read Galatians 5:13-24.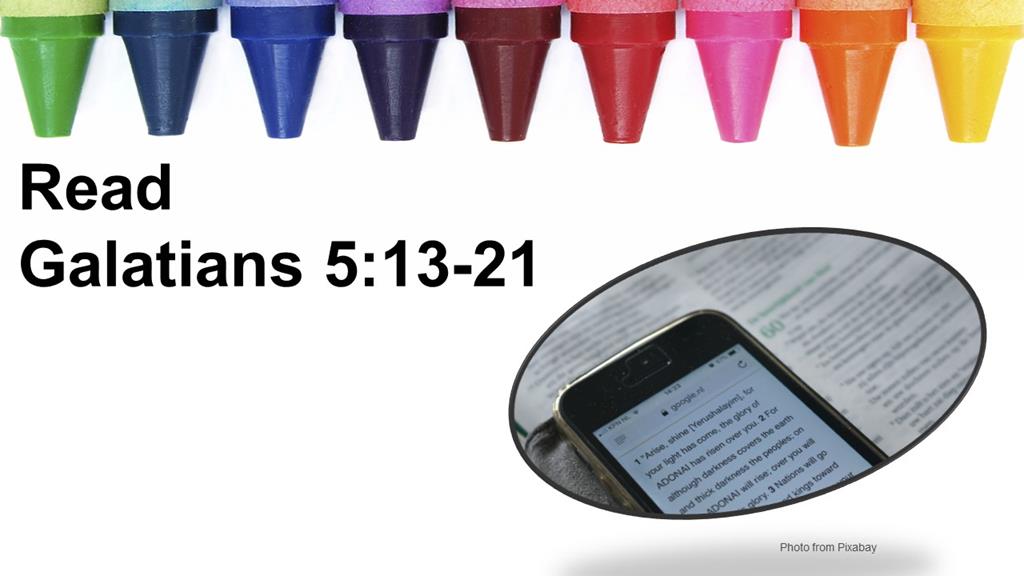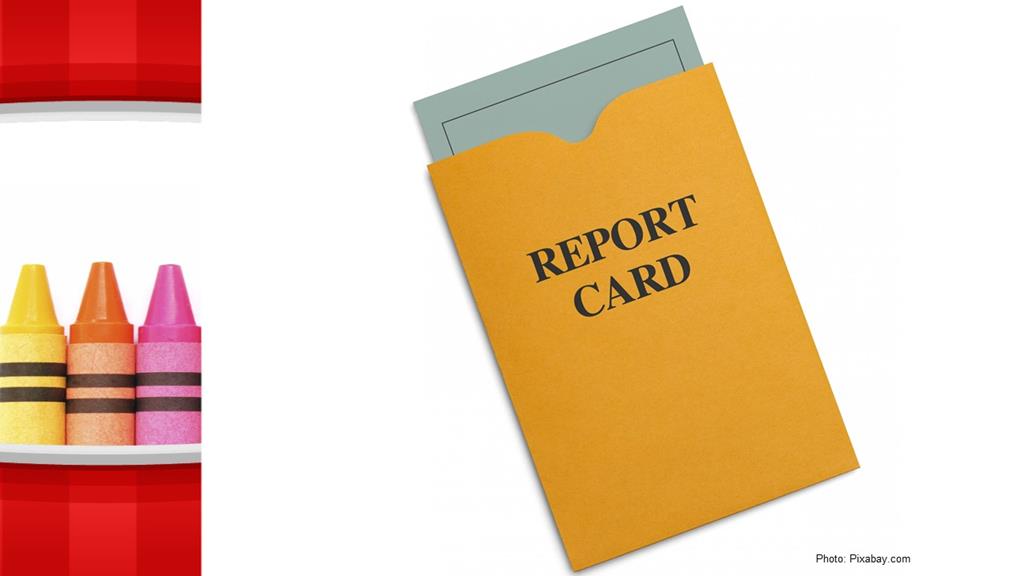 Did any of you get nervous as the end of a reporting terms approached when you were in school? Be honest. I certainly did. The idea of receiving a report card that had to be signed by parents was troubling, especially if I didn't do well in a subject. It was even more troubling if I received anything less than a satisfactory mark in conduct. Personally, I never saw anything bad with my conduct, but my teachers had different expectations. It was often reflected with a "needs improvement" or "unsatisfactory" marks on my report card. I'd go home and if I only had a "needs improvement" mark would discover a few new chores. If it was an "unsatisfactory" mark, I'd find myself grounded for six weeks. Maybe Paul's claim that freedom is not an opportunity for self-indulgence was meant for me.
        Our passage today is about the God's expectation for our lives. Paul provides us with guidance on practical Christian living. Such a life should show the evidence of spiritual fruit that centers on love. Paul begins this section by reminding us that we have been called to be free, but we should not use our freedom for our own self-indulgence. Instead, through love, we become slaves to others. Paul speaks of love as way of looking outward, always wanting what is best for the other person. It may be idealistic, but if we all lived this way, we the world would be a better place. Are we making the world better or worse? What kind of report card would you receive?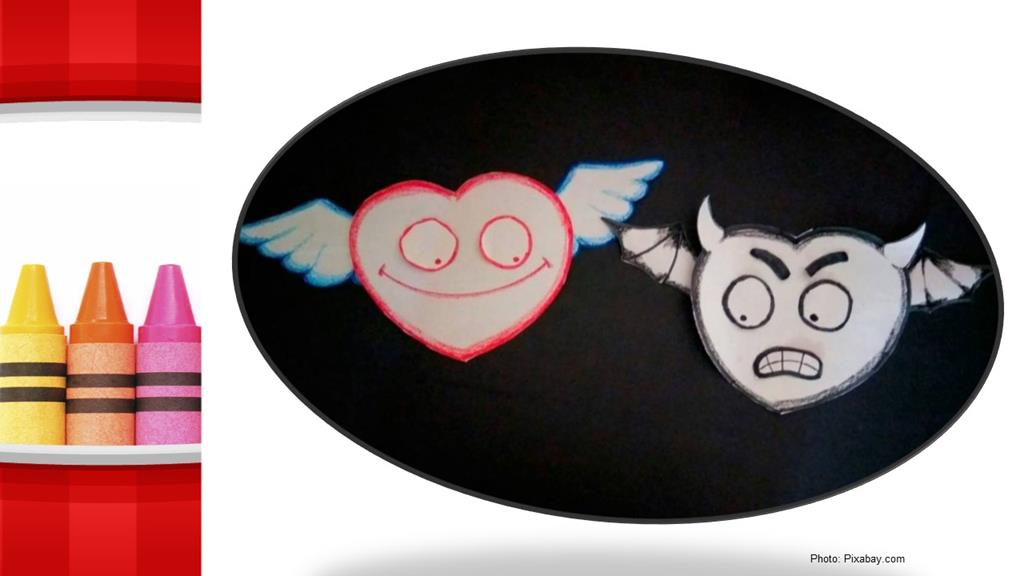 Paul draws a comparison between the types of work that come from our own desires and that which shows evidence of God's Spirit working in our lives. The flesh can lead us down the wrong path, whether it is sexual immorality, idolatry, or creating discord within our communities. We're to avoid such things, as Paul highlights in verses 16-22. Then, Paul provides a contrasting list of what the fruit of our life in the Spirit should look like: love, joy, peace, patience, kindness, generosity, faithfulness, gentleness, and self-control.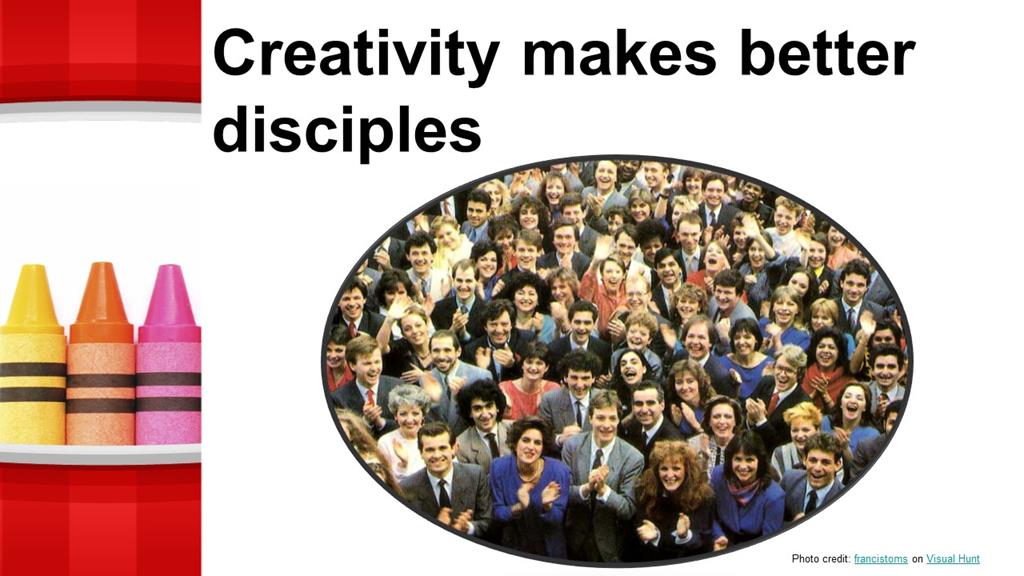 In this series, we're reminded of our call to use our creativity to become better disciples of Jesus. As a disciple, the end goal isn't to convert the world (that's God's work), but to be witnesses which means exhibiting such characteristics in our lives. If we were to receive a report card from God, it could have these nine items listed. How would we do? Would our grades be high enough to make our parents proud?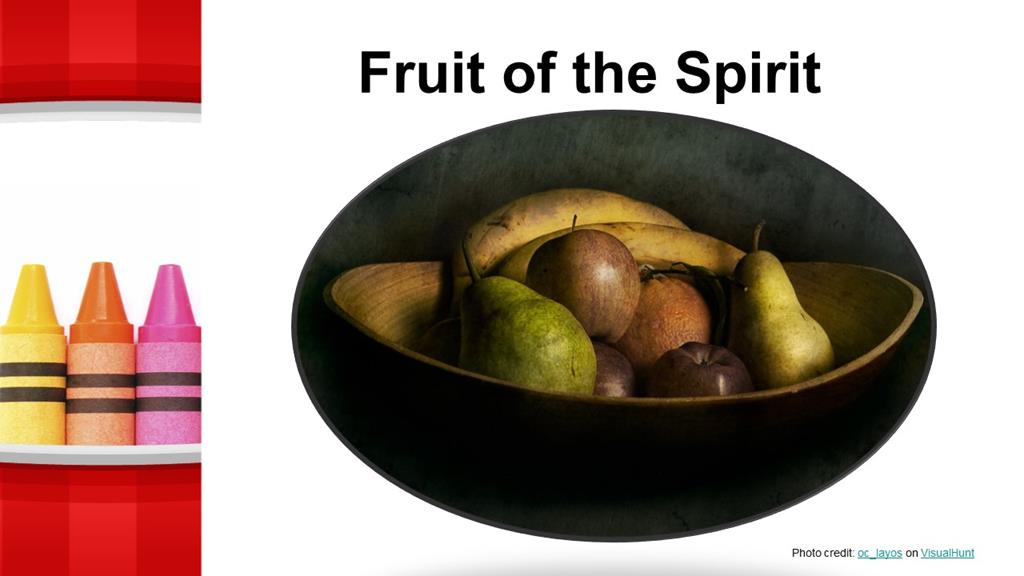 Before we get into the individual items, let me suggest that they are to be taken as a whole. We don't have nine different fruits of the spirit, like you might have apples and pears, bananas and pineapples. Instead, we are to have "fruit of the spirit."[2] Fruit is singular. And such fruit is witnessed in nine areas within our communal lives. If each of us were living by ourselves, without anyone else, on a deserted island, there would be no need for such fruit and no way to observe if we are fruitful (unless, I suppose, we suffer from a multiple personality disorder). It's when we come into contact of others that these traits come into play.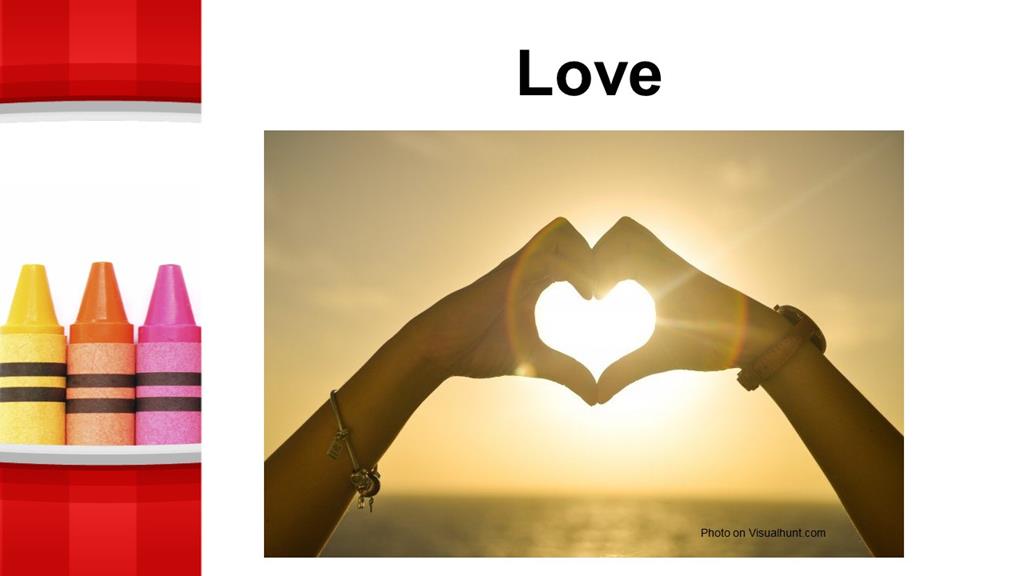 Now let's look at each of these traits. Love: It's been said that love always implies a personal investment in the object of love."[3] Your check book probably says more about what you love than anything else. Where do you invest your resources? We experience this in God's love for us through Jesus Christ. God gave it all. Love is outward focused, not inward. It's the first of the traits because the love of God and of one another is the summary of the law. If we don't love, we are not making the grade!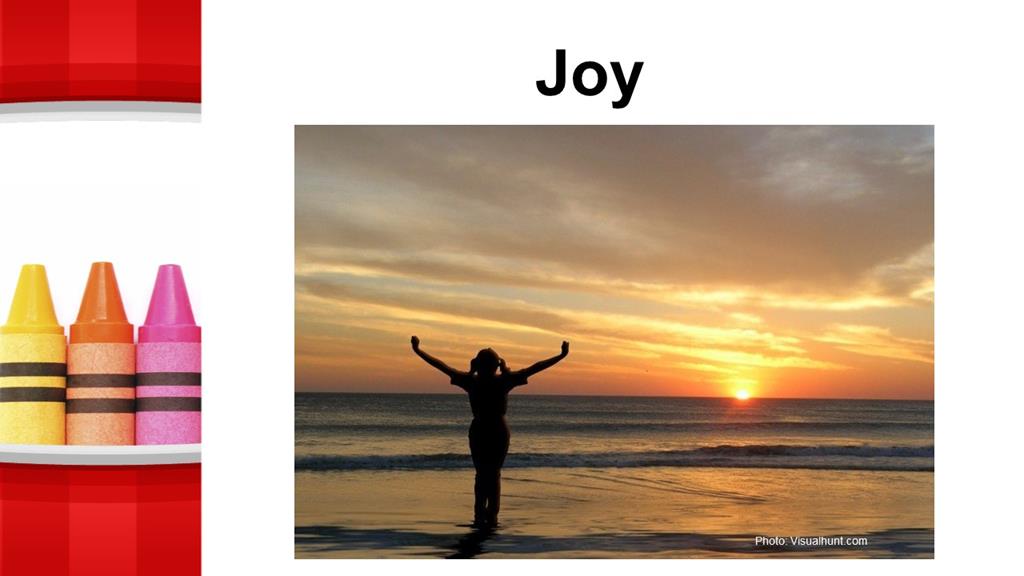 The second trait we should be showing is joy. This is a hard one for we tend to think about joy as the person always smiling and laughing, forgetting the truth of that old Smokey Robinson song, "The Tears of a Clown." We think of joy when the war is over and everyone celebrates in the street or when your favorite team wins the World Series, but such joy is fleeting. Paul encourages us to have joy even in times of trouble and persecution.[4] Joy is not the absence of something undesirable, but is that which gives us hope that our suffering is not the end.[5] God has something better for us, which is why Paul and Silas could sing hymns when they were in chains after having been beaten.[6] With God as the source and object of our joy, we can be joyous despite disappointments because we know that God got this. Our eternal salvation is secured.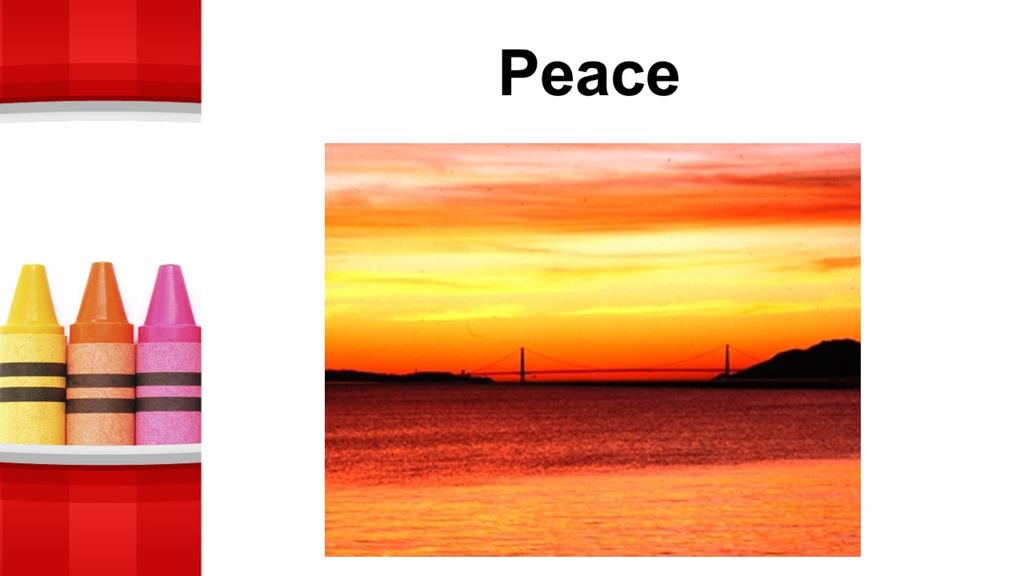 The third trait we'll show, if we are fruitful, is peace. Again, as with joy, peace is often misunderstood. Without war is what we think peace is, but the Biblical concept is much deeper. Peace has to do with a wholeness within ourselves. It's a state of mind that keeps us from being overwhelmed when chaos (and war) surrounds us. Peace is an outcome of knowing and trusting God.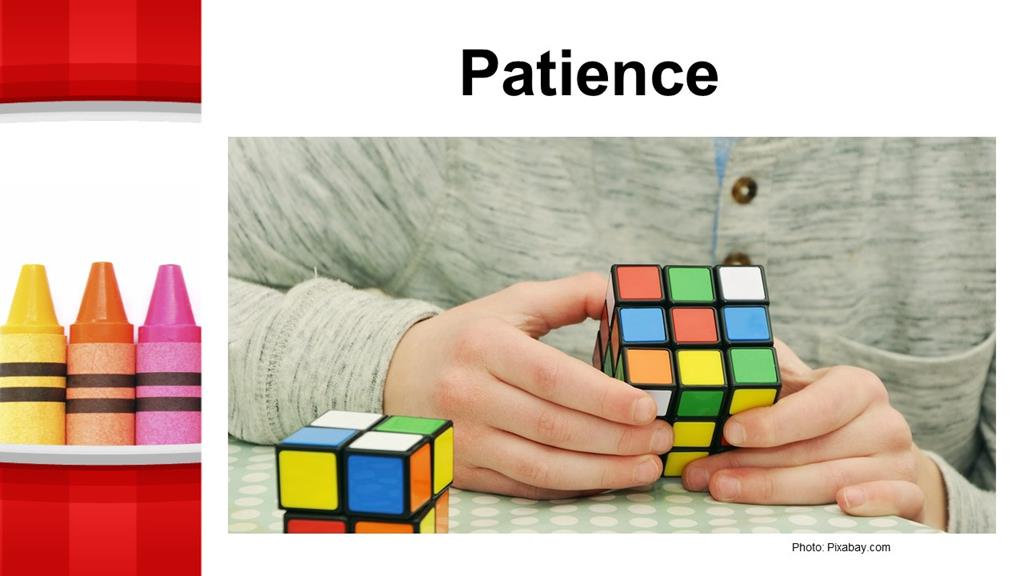 The next trait is patience. Again, think about how we often act. We want what we can get as soon as possible. When we want to go to the store or the club or wherever we're going, and we are impatience when we get behind a slow driver or a driver who's lost and looking at mailbox numbers. But as a believer, we should take a deep breath. We should realize the source of our frustration, such as the slow driver, may need a break. We don't know what is going on in his or her life. Besides, what's the worst that might happen? We'll be a minute late? Give the person a break and be patient is the Christian response, but one in which many of us struggle.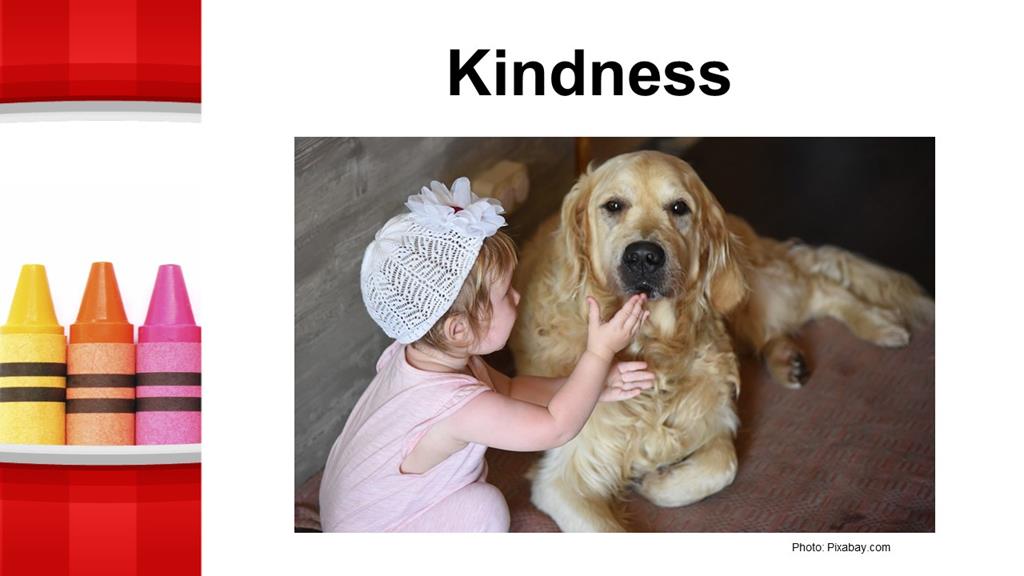 Kindness goes without saying. Again, God has shown kindness to us and calls us to show kindness and mercy to one another.[7] Kindness helps restore relationships, as God's kindness demonstrates.[8] We're taught in Proverbs that the one who shows righteousness and kindness will find life and honor.[9] Proverbs also teaches that kind words will bring life, but cruel words will crush another.[10] Do we show kindness to all?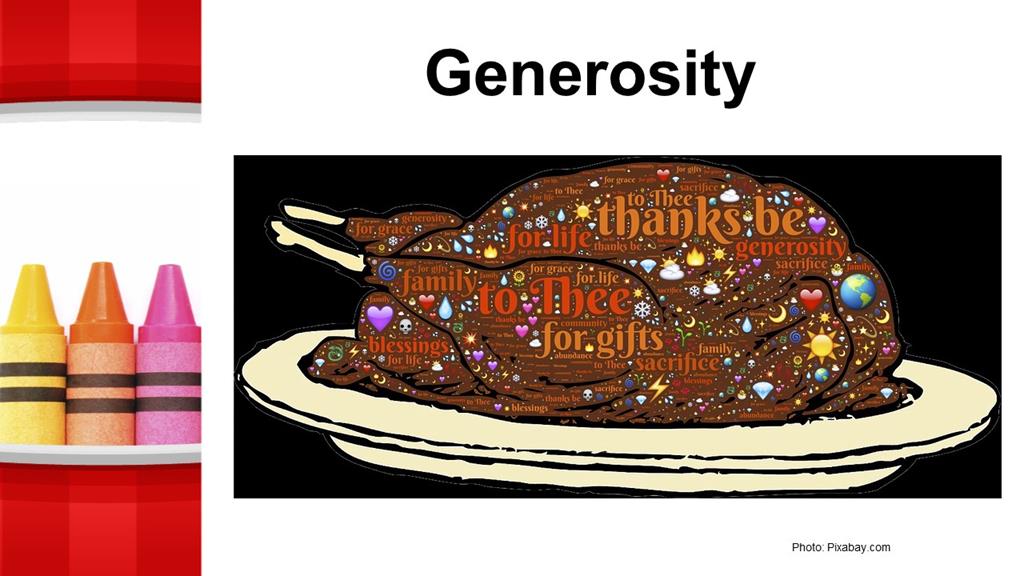 Next comes generosity. Again, in giving His Son, God has been generous with us, and we are to therefore be generous to one another.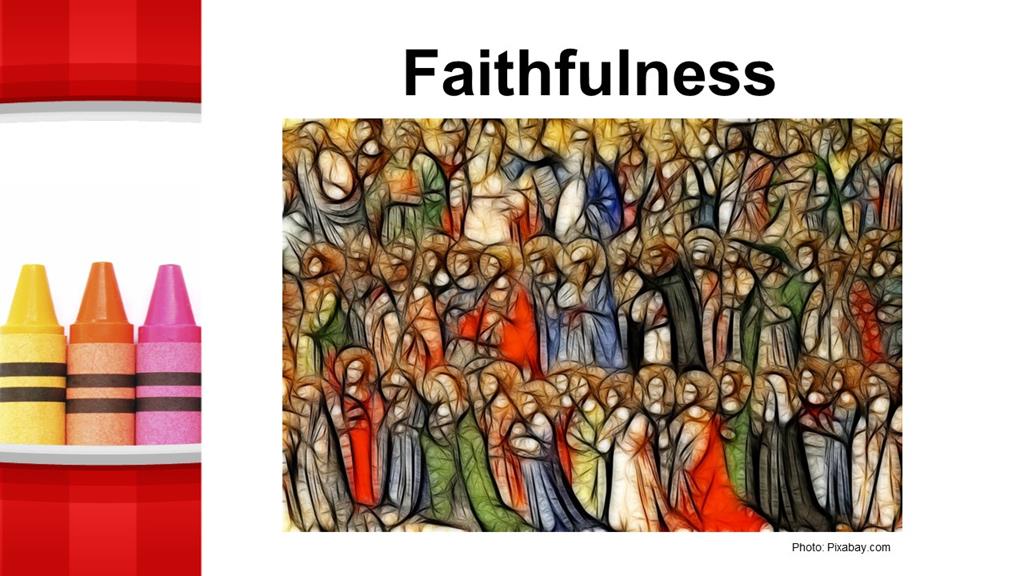 Next is faithfulness. Remember, God has been faithful to us, even when we've been unfaithful. Therefore, we should be faithful with one another and not promise that which we will not do. In our world where people get easily offended and then break relationships, we see that faithfulness is in short supply. We need to change this. God stuck with us through thick and thin, and we need to stick with one another.[11]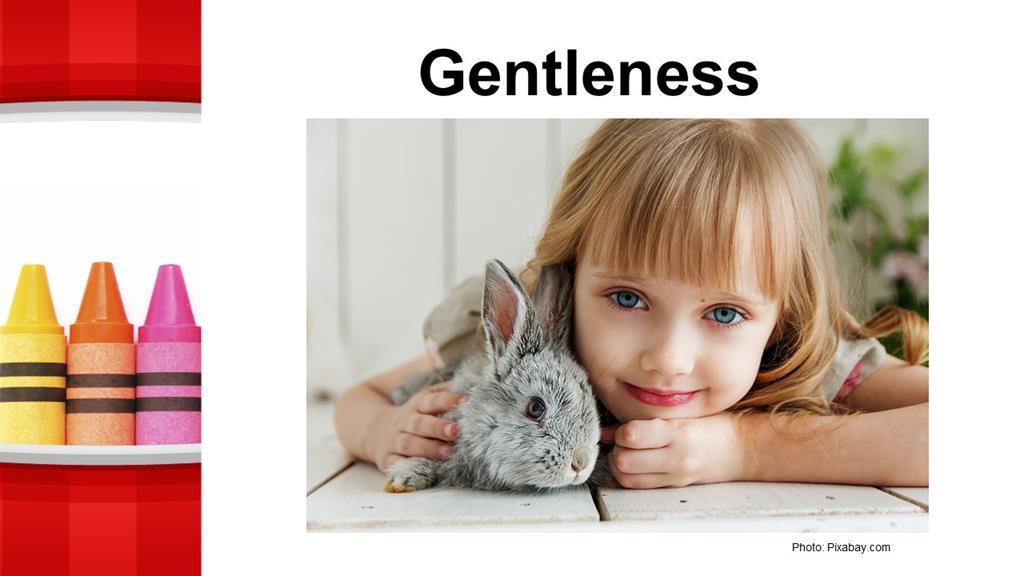 Gentleness is another godly trait. Remember the parable of the forgiven servant that Jesus taught?[12] The one forgiven a great debt, but then he puts the squeeze on another servant who owed him a minor debt. If God has been gentle with our great indebtedness, then we should be gentle with those who have wronged us. In a way, strength makes gentleness necessary. God could easily crush us, but his gentleness calls for another response. Likewise, we're to be gentle, especially when we are in positions of power.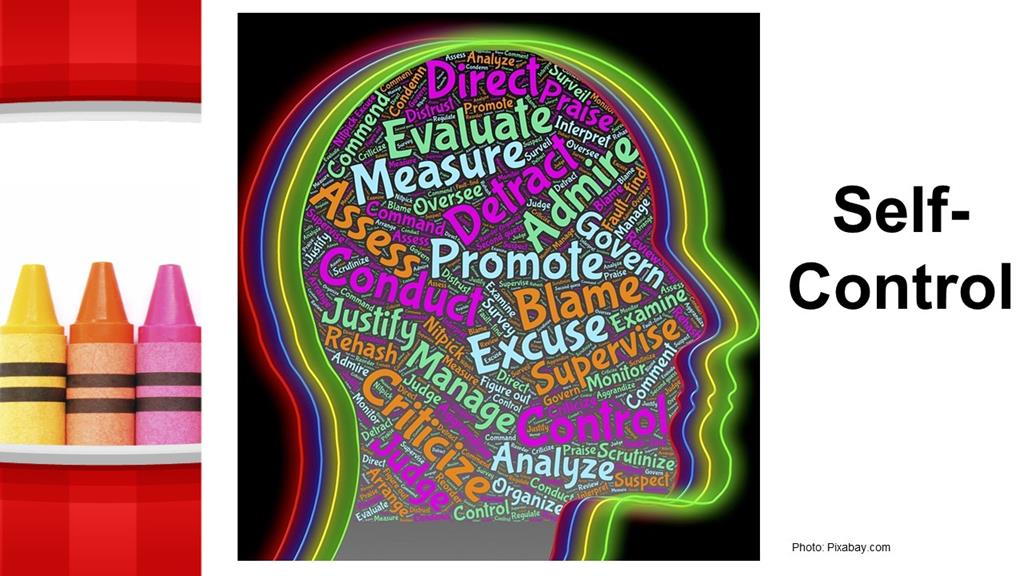 Going with gentleness is self-control. Self-control implies the discipline of an athlete; a metaphor Paul uses to describe the Christian faith.[13] We don't make rash decisions or lash out without thinking about what we're doing. We don't hit "Send" to forward an angry email without first sleeping on it. We don't make obscene hand gestures when someone cuts us off in traffic. We don't make snide remarks about those who hold different political views to ours. Instead, we show maturity by reining in our emotions and acting responsibly/
         We have witnessed God displaying all these traits that make up the "fruit of the Spirit." Now it's our turn to learn from life of Jesus and to show such grace to others. Doing so will make this world a better place for all God's people. Amen.
©2019
[1] "Imagine the People of God" is a series outlined by worshipdesignedstudio.com.
[2] Ronald Y. K. Fung, The Epistle to the Galatians (Grand Rapids: Eerdmans, 1988), 262.
[3] Don. M. Aycock, Living by the Fruit of the Spirit (Grand Rapids: Kregel, 1999), 17.
[4] 1 Thess. 5:16-17, Philippians 1:24.
[5] Philip D. Kenneson, Life on the Vine: Cultivating the Fruit of the Spirit in Christian Community (Downers Grove, IL: Intervarsity Press, 1999), 62.
[6] Acts 16:16ff.
[7] Zechariah 7:9.
[8] Aycock, 69.
[9] Proverbs 21:21.
[10] Proverbs 15:4.
[11] Aycock, 103.
[12] Matthew 18:23-35.
[13] For example, see 1 Corinthians 9:24 and 2 Timothy 4:7.
20190804   Pastoral Prayer
Almighty and most merciful God, we gathered on a beautiful day, but we're troubled, for we live in a violent world. We're worried about what is happening to us as a people. The news is frightening with two mass shootings in one day—in Texas and Ohio—followed by other such events this past week in California and Mississippi. On the world stage, protests rage again in Hong Kong and in Moscow. In the Persian Gulf, Iran has captured another oil tanker. Closer to home, we worry about the church and how we'll survive as fewer people show interest. More and more people don't see the need of religion in their lives. We worry about our health and the health of loved ones. We worry about the lack of civility in the public square. As we navigate these dangerous and dark times, we need you more than ever. Give us a vision of a world that reflects your values, not ours. Help us to use our minds to creatively work to build a better world, one in which we enjoy the ripe fruit of your Spirit. May we live in a manner that we'll be part of the solution instead of contributing to the problem.  May we live in a manner that will be faithful to our Lord's calling, until we are called to our true home, where we will be united with you.
Hear our prayers as we pray…