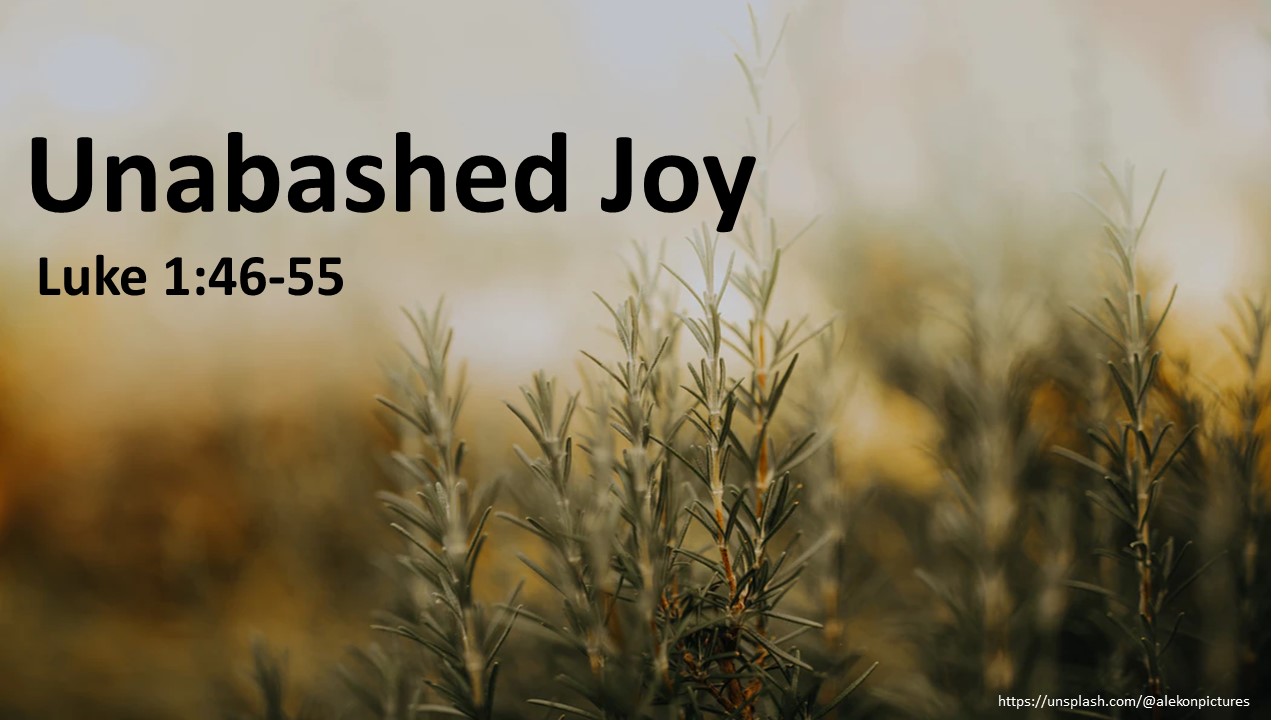 Jeff Garrison 
Skidaway Island Presbyterian Church
Luke 1:46-55
December 15, 2019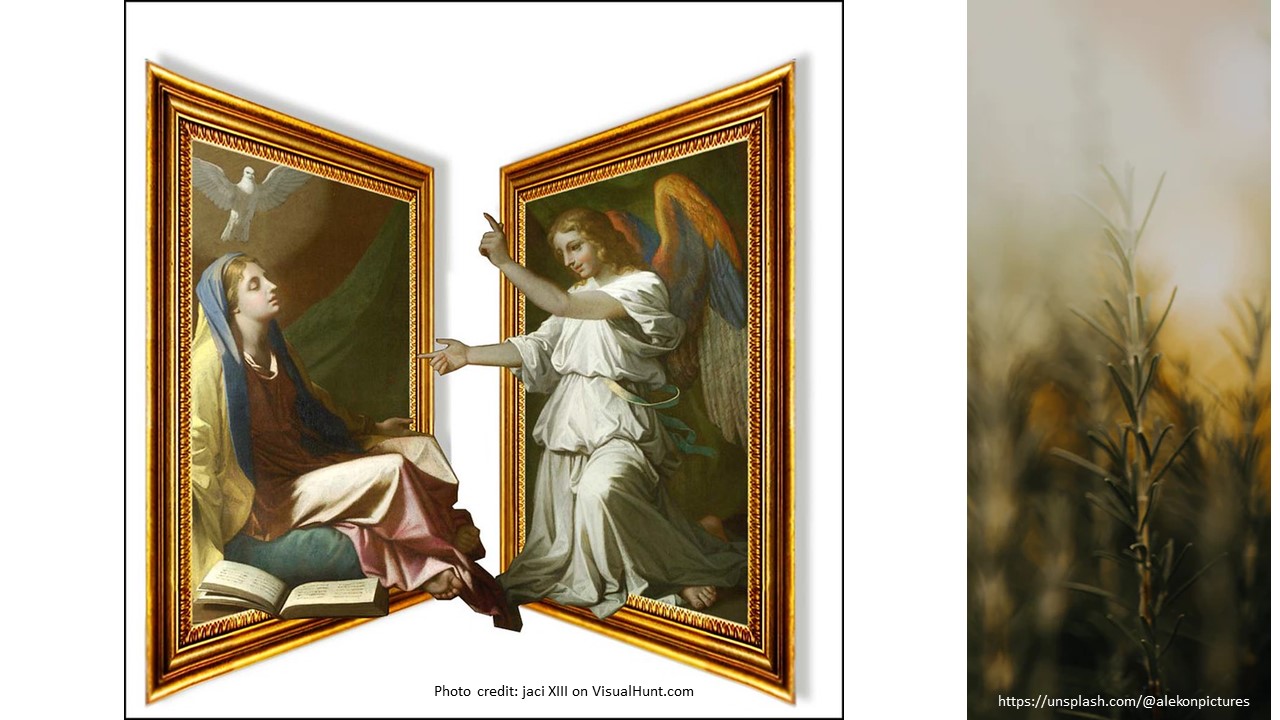 Earlier in the first chapter of Luke's gospel, the angel Gabriel met Mary in Nazareth to give her the good news. However, I'm not sure that everyone saw this as good news. I am not even sure Mary saw it that way. After all, she was just a young woman. Tradition has it she was only 14 years old, and here's this angel is talking about all of what this child she's to carry will do. Mary wonders how it's to happen and told that the Holy Spirit will fill her, and she'll conceive. In addition, she's told that her relative, the old barren Elizabeth, is also pregnant and will bear a son. God appears to be active with the oldest and the youngest.
Upon hearing this news, Mary doesn't break out in song. Instead, she humbly submits, telling Gabriel, "Here am I, the servant of the Lord: let it be with me according to your word." The angel departs, and Mary leaves Galilee for the Judean hill country where Elizabeth lives. It used to be common, even when I was in high school, for an unmarried pregnant girl to be shipped off to an aunt or some other relative in a different city. Maybe that's part of Mary's desire to travel: to get away from those who know her and who whisper behind her back as her belly grows.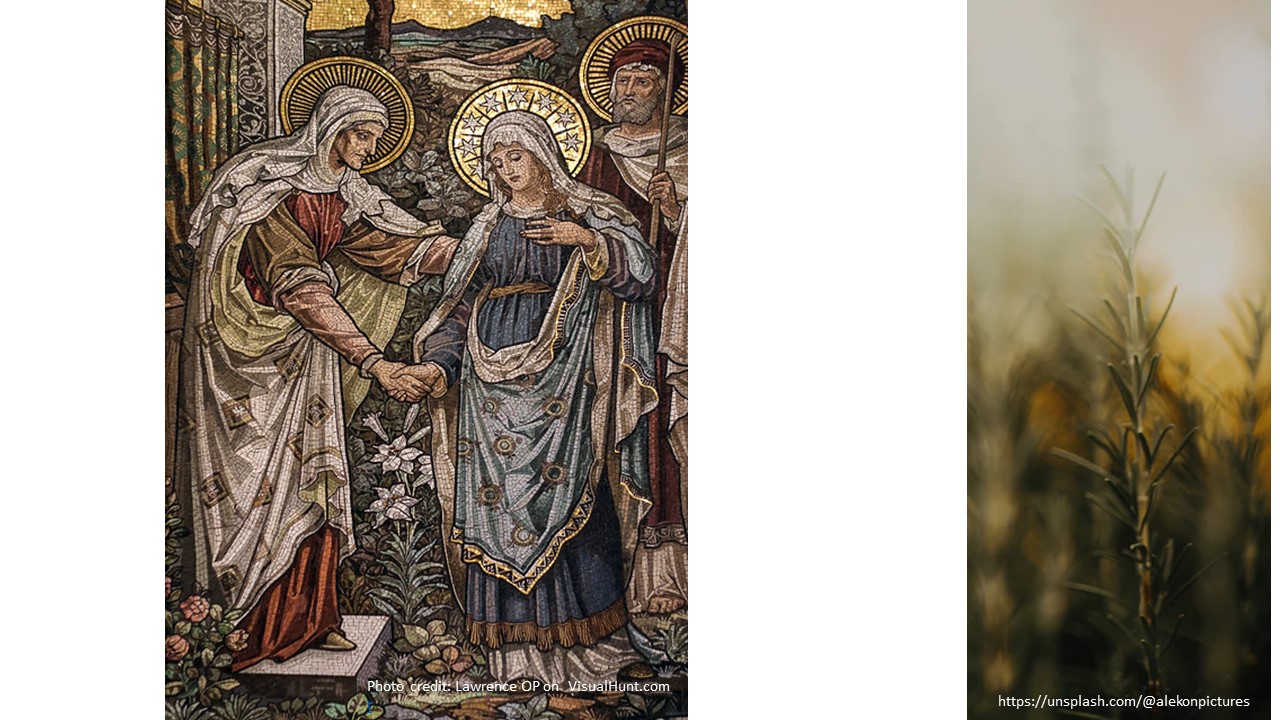 "Girl, how'd you get yourself in this mess?" isn't how Elizabeth greets Mary. Instead, she starts out praising Mary, wondering what she, Elizabeth, has done to deserve such a visit. She proclaims Mary as the most blessed of all women. Mary breaks out in song. She didn't sing to Gabriel, at the heavenly encounter she had earlier. She sings when another person, one whom must have known as a kind older woman, confirms her status.[1] At this point, Mary belts it out in a song the church has been singing for 2,000 years.
My soul magnifies the Lord,
And my spirit rejoices in God my Savior.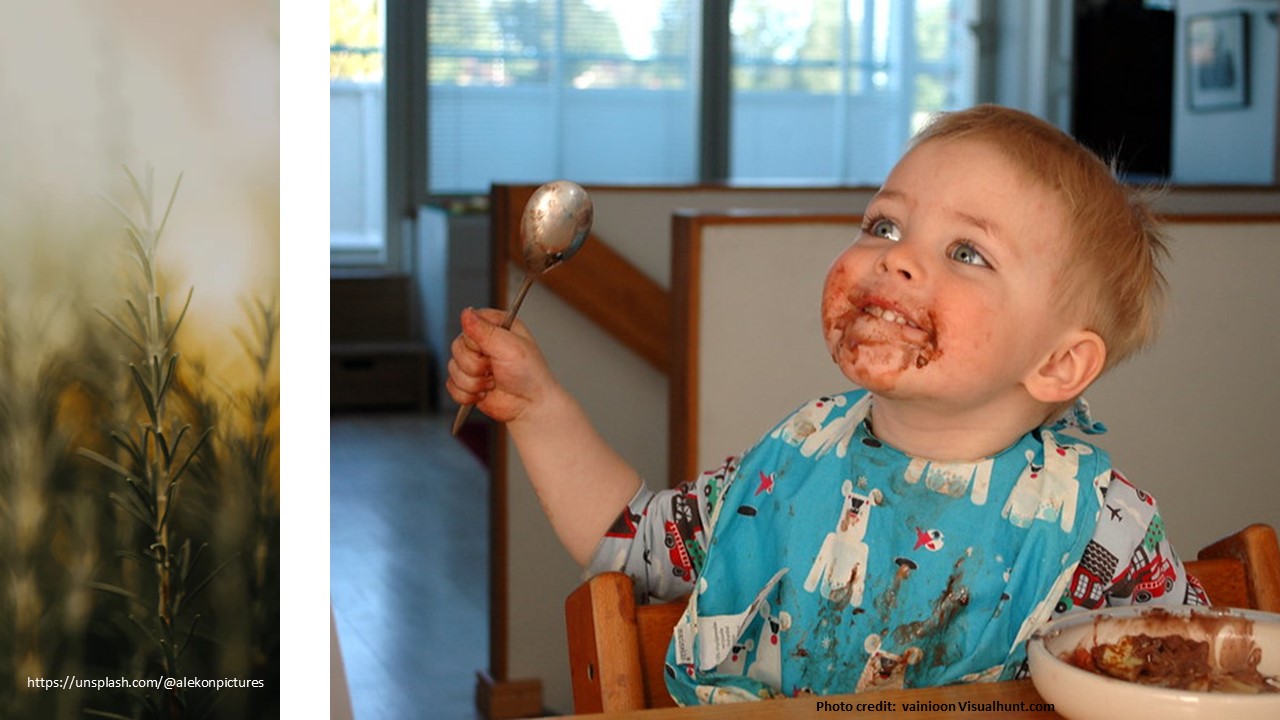 Mary is joyous, but not in the manner we think of joy. For us, joy is a child experiencing an ice cream cone for the first time or us witnessing the child's wonder. Joy is a mother watching her son make a home run as a Little Leaguer. Joy is laugher at a good joke, the awe of a beautiful sunset without sand gnats, sitting around a fire telling stories when it's not too cold, or the Pirates winning the World Series. All these things are great, but is this what joy really is? Or is it something deeper.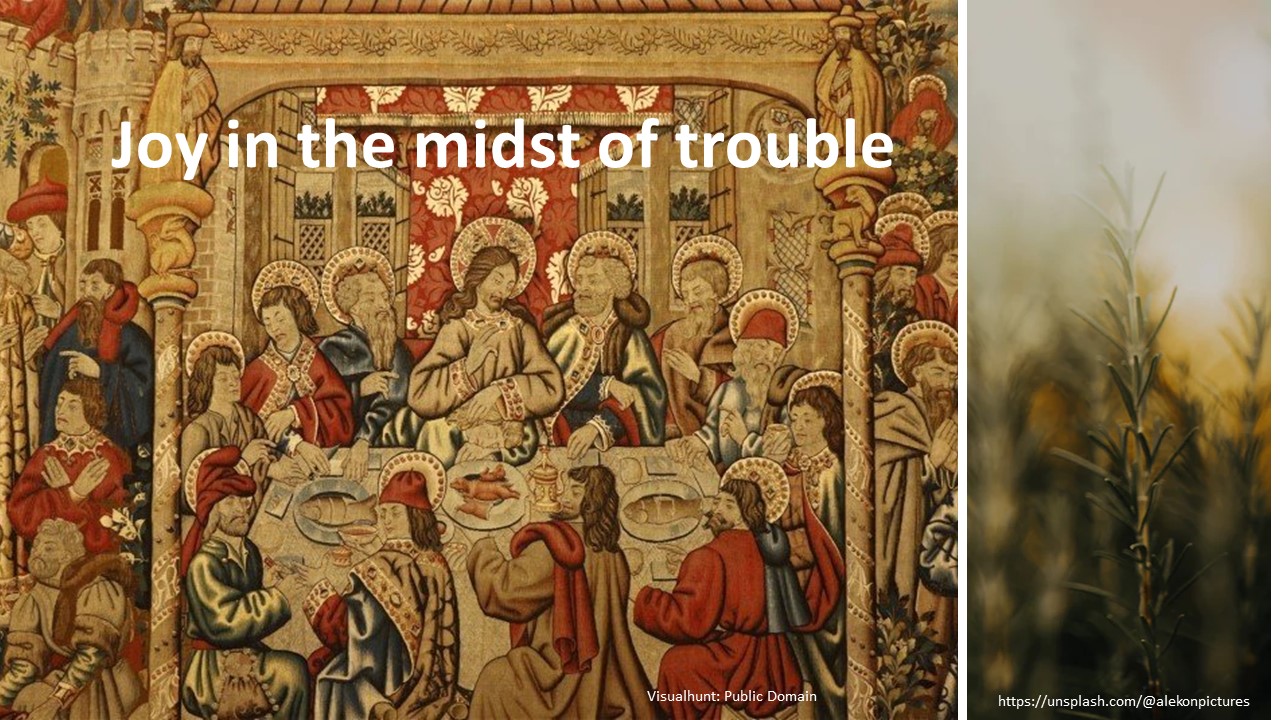 When Jesus was at table with his disciples on the night before his crucifixion, he instructs his disciples and then says he's telling them all this so that his joy will be in them, and that their joy will be complete.[2] Jesus then continues, talking about laying down their lives and how the world is going to hate them. I tell you, joy during troubling news is common throughout Scripture.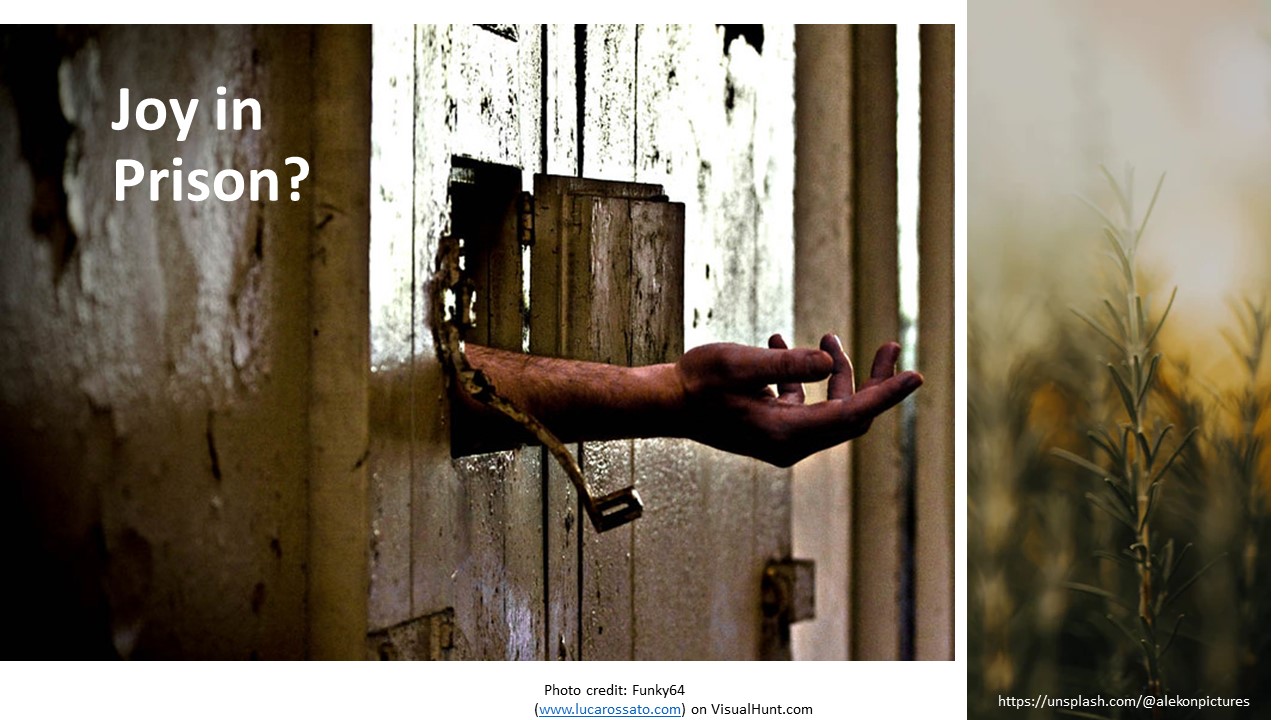 When Paul writes from prison to the Philippians, he tells them how he's joyous when he prays for them and asks them to make his joy complete by being of the mind as Christ.[3] When he chastises the Corinthians for being stingy, he lifts up the Macedonians who despite a "severe ordeal of affliction" and "extreme poverty," have abundant joy that's shown in their generosity.[4] James, the brother of Jesus, suggests we consider our trials as joy, for they help us grow in endurance and maturity.[5] Peter speaks of rejoicing in our suffering that will lead to us being joyful when Christ's glory is reveal.[6] All these passages in the New Testament suggest that joy isn't the absence of suffering. Joy is something deeper within us, a hope that we have in what God is doing in the world. Because we place our trust in God, we should be joyful even when things are tough because we know God is beside us, working out things for our well-being.
This idea of joy in times of trouble isn't limited to the New Testament. Our Old Testament reading today from the Book of Isaiah is a song of promise and joy sung during a time of war and destruction. In the chapter before this reading, God pronounces judgment to the nations, and after this song, we learn the Assyrians are threatening Jerusalem. As one commentator on this passage says, "Isaiah dares to speak a word out of place. A word that refused to wait until things improve."[7]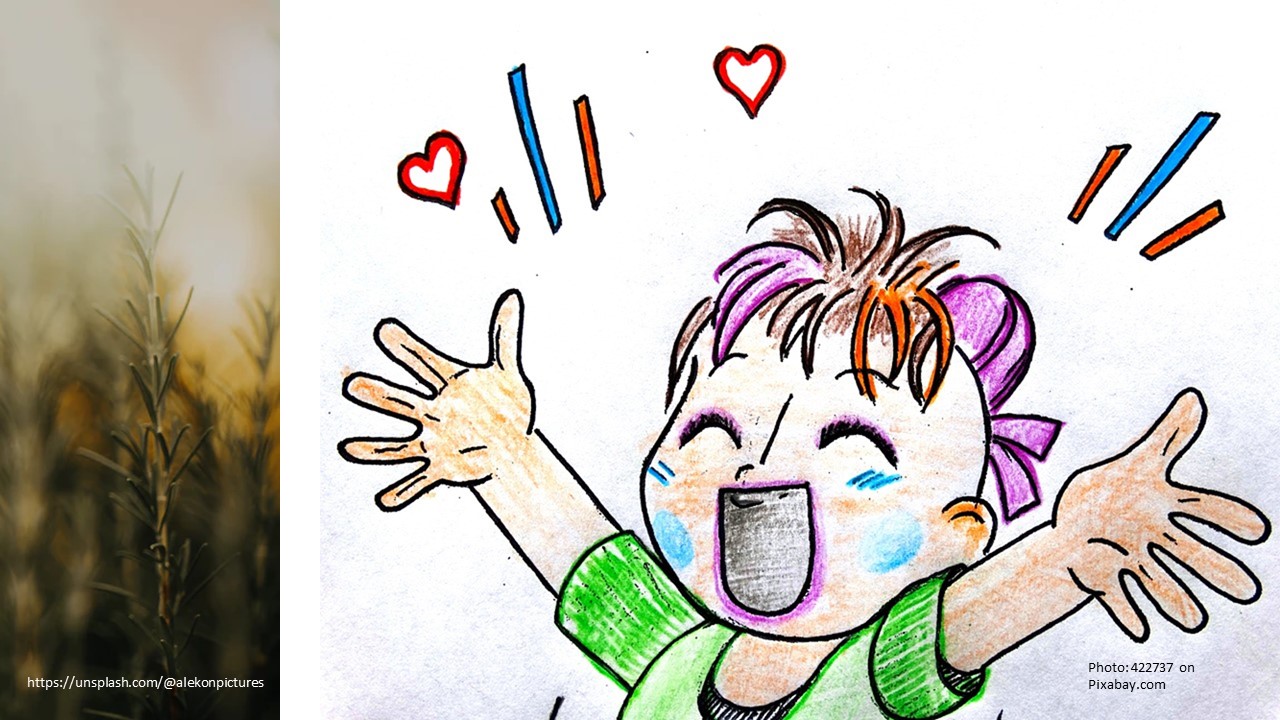 This is unabashed joy; joy regardless of the situation. All is not well in the world, then or now, but we as believers are called to see beyond the present and to have faith in what God's doing. We are called to be joyous and to have hope and to share our hope with others. In the long arch of history the impeachment of a President, a rogue nation like North Korea having rockets and weapons of mass destruction, and the eruption of a volcano in New Zealand (or heaven help us, if one blew up in Bluffton) isn't the final word. For we believe God has things under control and even if we screw everything up and blow the planet to smithereens, God will not let that be the final word.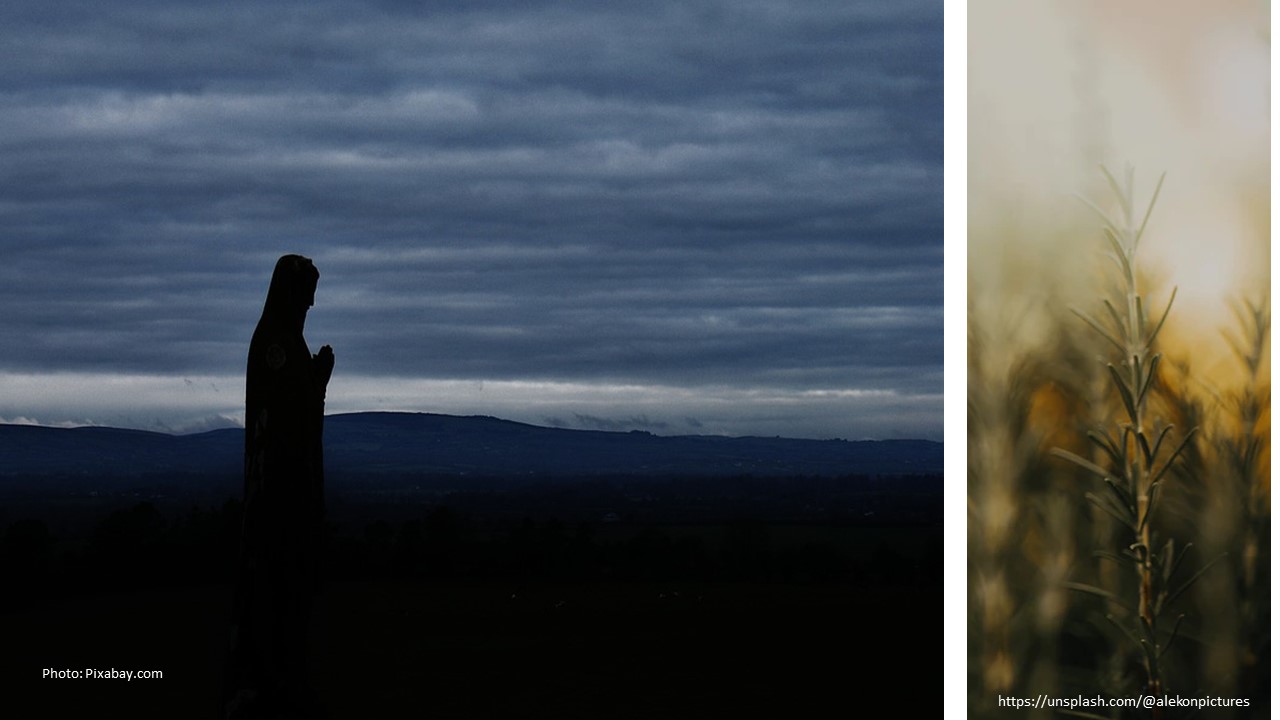 So, we go back to that young woman, pregnant and not yet married, in a world without social safety nets. You can't be much more vulnerable than Mary, standing before Elizabeth. Yet she breaks out in this beautiful song that focuses on what God is doing. Mary doesn't speak of what God is doing for her, personally, except for having chosen her. She's not thankful for a new house, or car, or clothes or a servant. Her lot is not joyful by most definitions. She has this son that runs away at the age of 12.[8] He'll says some things that are hurtful during his ministry, even asking rhetorically "who is my father and mother?"[9] (How do you think that made her feel?) And if that's not enough, she's there at the end, watching that bundle of joy whom she carried in her belly die on the cross.
Despite all the heartache Mary experienced, she still had joy in her heart, not because of her experiences, but what God was doing in the world through the son whom she brought into the world. Her hope wasn't for an easy life and a comfortable retirement as she watched her son succeed in business. Her hope was in the future, knowing that she was playing a little part in God's great drama of turning the world on its head. In the fullness of time, God will show mercy on the poor, people like her, who find themselves blessed beyond measure.
What does all this unabashed joy, which at times seem absurd, mean to us? It means that we, knowing that God is in control, need to do what is right and just despite what society, peer pressure or even an unjust law might say. Unabashed joy influences our behavior for it means we're not invested for the short term. As people of faith, we're committed for the long term, longing for that new heaven and new earth, praying "Come, Lord Jesus, come."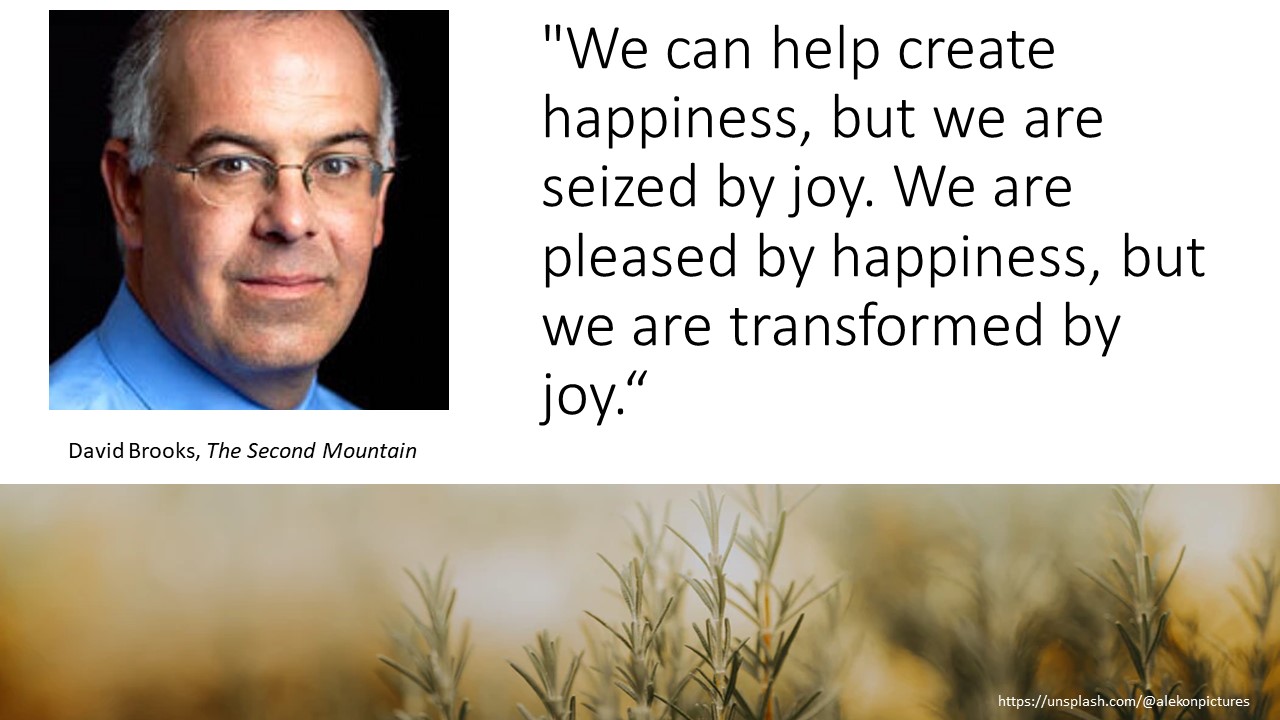 Don't confuse joy with happiness. There wasn't much in Mary's life that was happy, and that may also be true for us. Happiness is on the surface, but joy resides deep within us. As David Brooks writes in his book The Second Mountain, "We can help create happiness, but we are seized by joy. We are pleased by happiness, but we are transformed by joy."[10]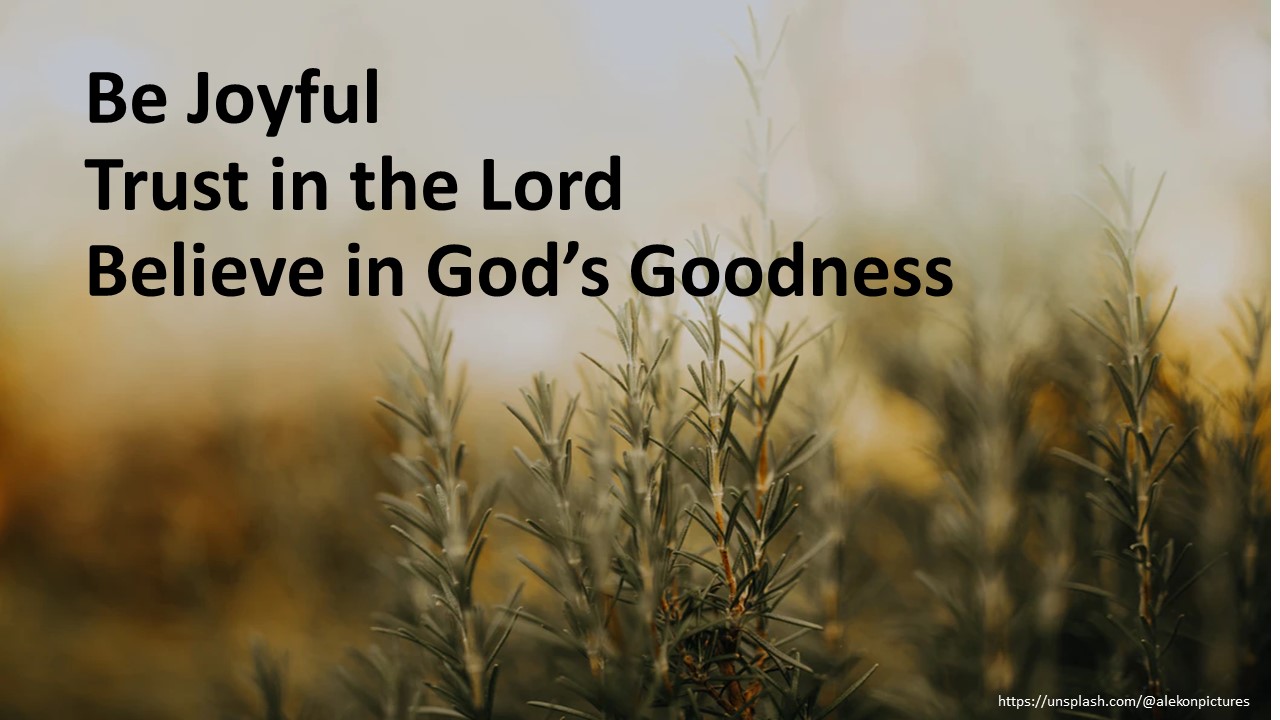 Be transformed! Show unabashed joy. Don't let discouragement or the news of the world get you down. Trust in the Lord and believe in God's goodness and let joy transform you. Amen.
©2019
[1] Norval Geldenhuys, The New International Commentary on the New Testament: The Gospel of Luke (Grand Rapids, Eerdmans, 1983), 84.
[2] John 15:11
[3] Philippians 1:4, 2:2.
[4] 2 Corinthians 8:1-2.
[5] James 1:2.
[6] 1 Peter 4:13.
[7] Barbara Lundbald, as quoted in the "Sermon Fodder" for "Heaven and Nature Sings" by the Worship Design Studio.
[8] Luke 2:41ff.
[9] John 2:4 and Matthew 12:48.
[10] David Brooks, The Second Mountain (Random House, 2019), xxiv. Quote obtained from a Facebook post on joy.