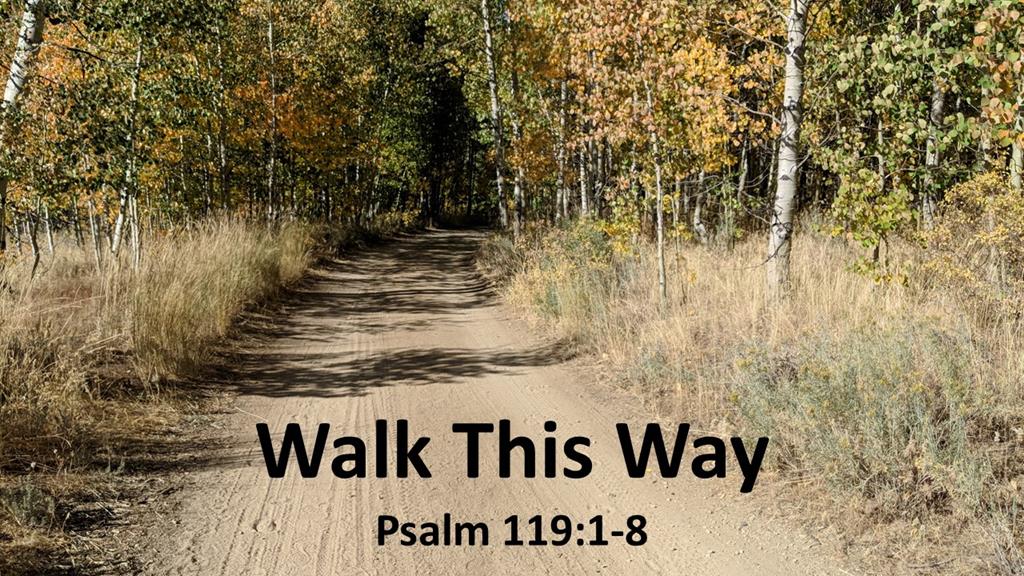 Jeff Garrison 
Skidaway Island Presbyterian Church
Psalm 119:1-8
February 16, 2020
We're back looking at ways for us not to be so SAD. How can we overcome bouts of Spiritual Affective Disease? How can we get closer to our Creator? This series offers us ways, beyond the usual Bible study and prayer, that we can reconnect with God. So far, we've looked at meditation, music, laughter, serving others, and appreciating God's presence all around us.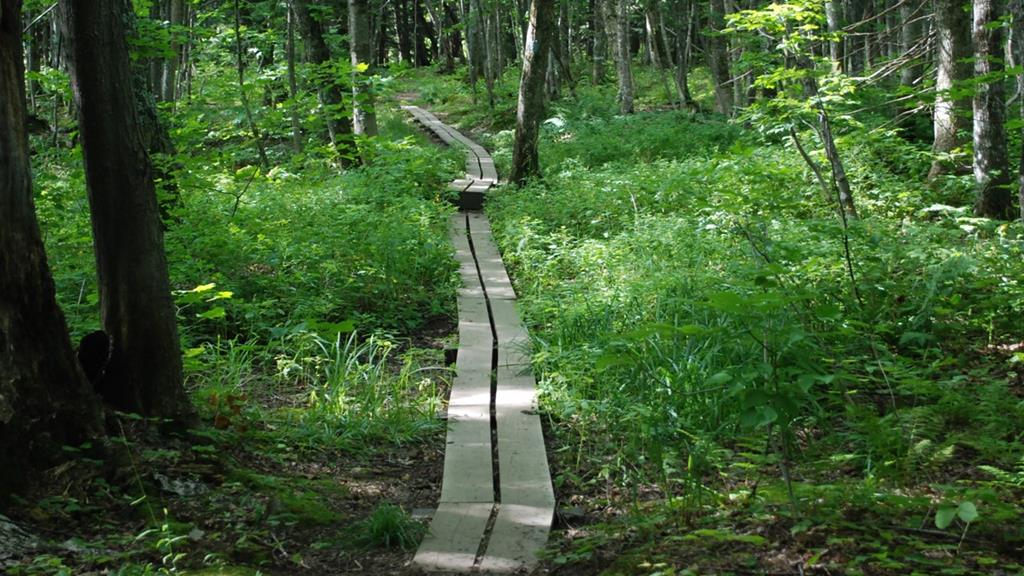 Today, we're looking at walking. In a way, the ability to walk is what makes us human. In Genesis, we have that beautiful image of God walking in the garden and wanting the man and woman to join the stroll.[1] According to Bruce Chatwin, in the Middle Ages it was thought that by going on a pilgrimage (which meant walking), you were recreating that original condition of humanity. Walking through the wilderness brought you back to God.[2] As humans, we are designed to move which allows us to experience God's world, to connect with God's people, and to come closer to God.
Our two scripture passages from the Psalms this morning have to do with walking. Our third passage, which we heard earlier from the Gospel of Luke, about following a path set forth by God, is about a metaphorical walk. As we journey through life, we need to follow God's path and use the legs God's given us to connect with one another and with God. And even if we can't get up and walk, we can use our bodies in whatever way we can, to move and to delight in God's creation.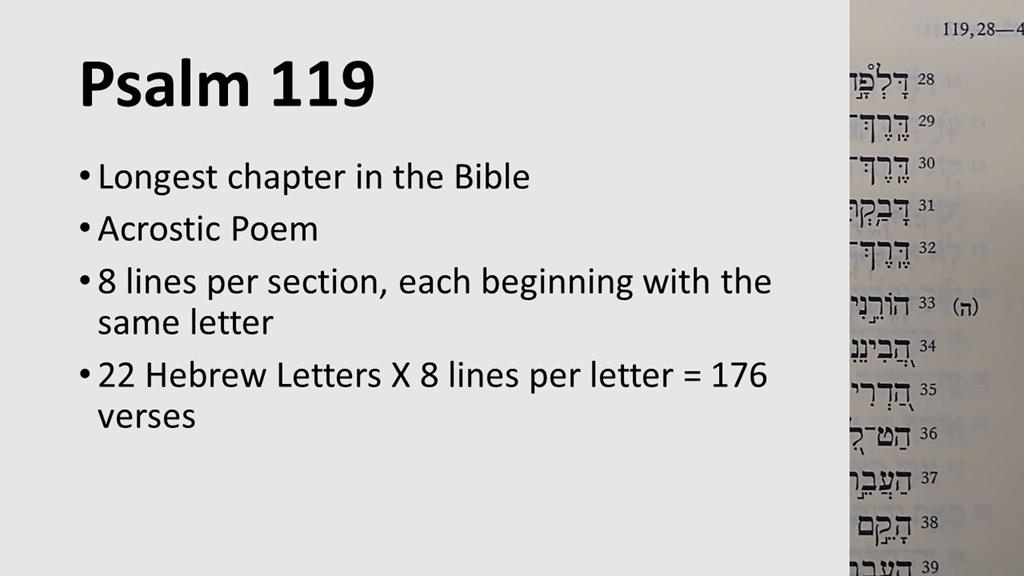 Before reading our last passage, from Psalm 119, let me share a bit about this mega-Psalm. You might know that this Psalm is the longest chapter in the Bible. There are 176 verses to the 119th Psalm. It's way too much to preach on in one sermon! But it's also a unique. I know you've heard me speak of acrostic Psalms… This is a type of poetry where every line begins with the next letter in the alphabet. In English, it would be like writing, "Apples are red, Berries are blue, Cats are cute… etc. Using an acrostic method helps in memorization. I'll come back to this later in the sermon.
Psalm 119 is an acrostic poem on steroids. Each letter in the Hebrew alphabet receives eight lines, and each of those lines starts with a word with the same letter.[3] Unfortunately, this doesn't translate well across languages. Since Hebrew has 22 letters, you multiply that by 8, and you get our 176 verses! Be thankful I'm not reading them all!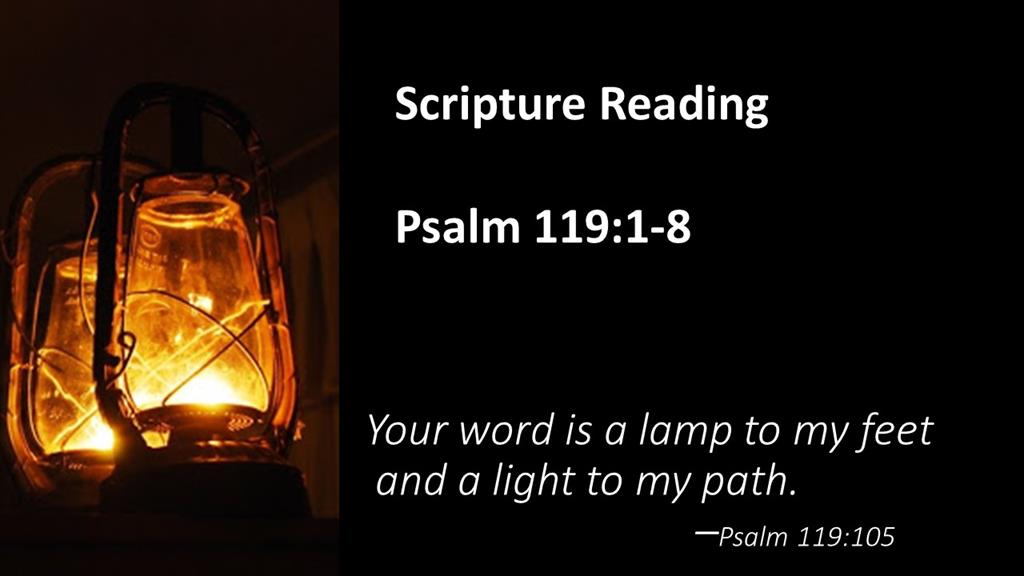 The late Kurt Vonnegut once informed his wife that he was going out to buy an envelope. This was what ensued: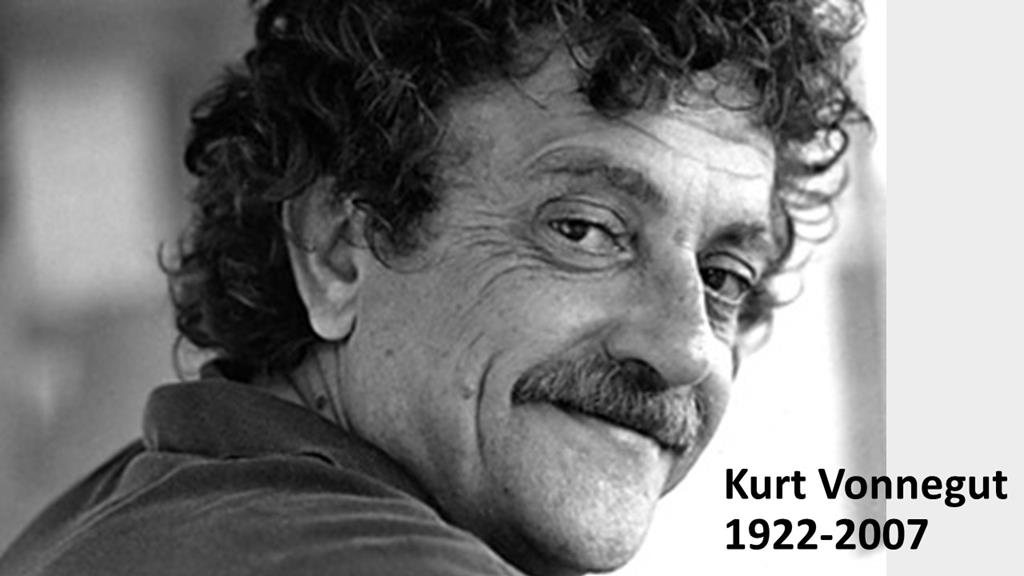 "Oh, she says, well, you're not a poor man. You know, why don't you go online and buy a hundred envelopes and put them in the closet? And so I pretend not to hear her. And go out to get an envelope because I'm going to have a heck of a good time in the process of buying one envelope. I meet a lot of people. And see some great-looking babies. And a fire engine goes by. And I give them the thumbs up. And I'll ask a woman what kind of dog that is. And, and I don't know. The moral of the story is – we're here on Earth to play around. And, of course, the computers will do us out of that. And what the computer people don't realize, or they don't care, is we're dancing animals. You know, we love to move around. And it's like we're not supposed to dance at all anymore."[4]
It's very easy today for us all to become couch potatoes, but that's not why we're created in this fashion and with these bodies. If these bodies are still working, we need to use them, even if they don't work as well as they did when we were younger!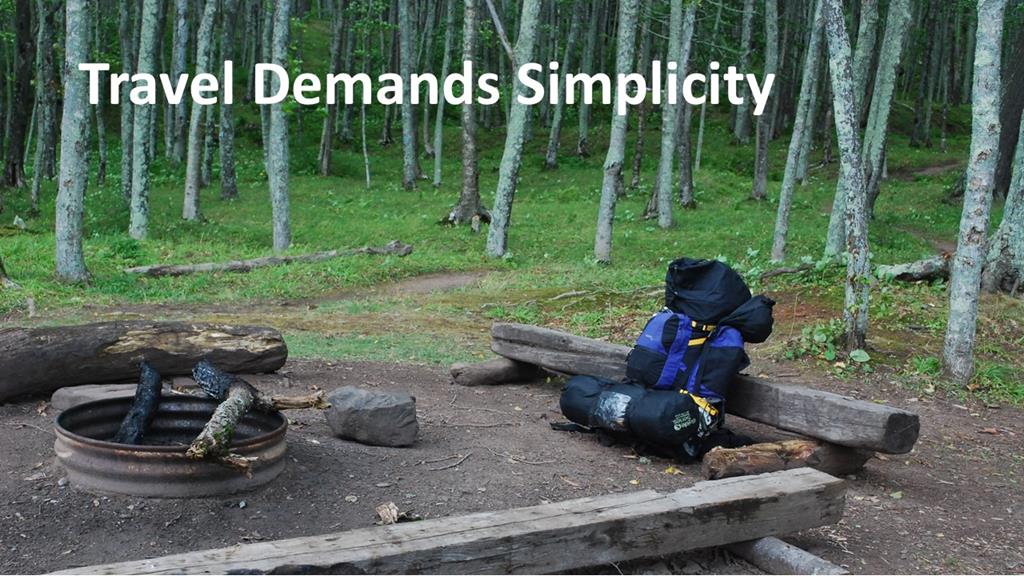 "Travel by its very nature demands simplicity," Rolf Potts proclaims in his book, Vagabonding.[5] This is even more so when walking, as one is limited to what one can carry. Walking simplifies things further by slowing us down and forcing us to look around. After all, we want don't want to trip on a crack in the sidewalk or step in a mud puddle. As we start looking around, we become more aware and notice more about what's happening. We appreciate the flowers that throw off a scent in the spring. Don't you love it when the oleander and jasmine are in bloom? We can stop and meet our neighbors. Or perhaps we might catch a neighborhood battle that we'd missed as we speed along on asphalt in a car with the windows up.
Have you ever seen an eviction? It's something to behold. You wouldn't want to miss it, would you? Now that I have your attention, let me tell about a walk I took a few months before moving from Michigan.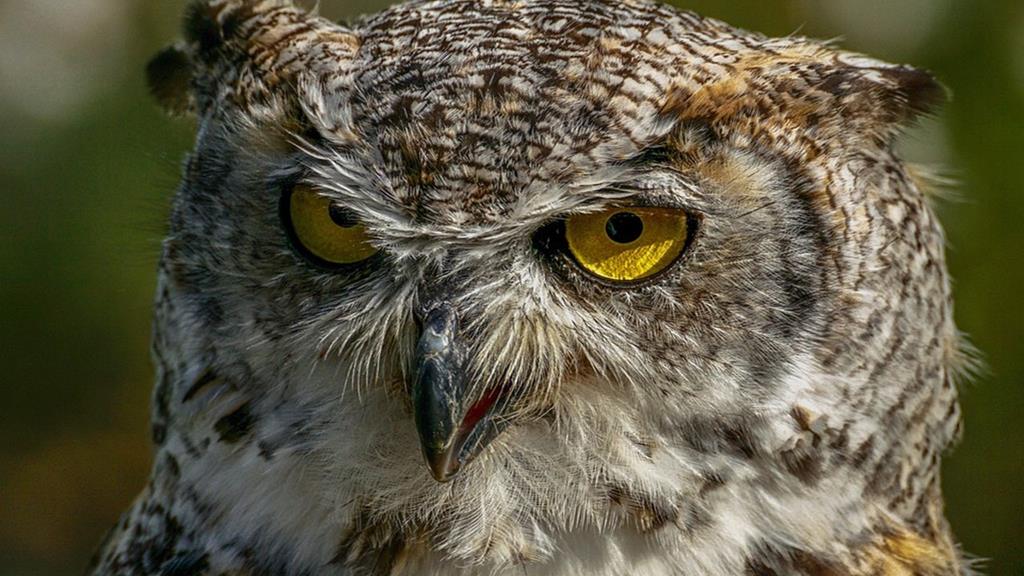 I was walking down Green Street in the early spring and heard all this commotion in the maple trees that lined the road. It was in the evening. Looking up, I saw an owl sitting in top of the trees. The feathery neighborhood association, all of which had eggs or babies in those trees, weren't too happy. They knew what that owl was up to no good. A dozen or so birds, of all varieties, worked together to encouraged the owl to move on. One would fly close by and as the owl followed it, another bird would come in on its blind side and peck the owl on its head. I stood and watched for a good twenty minutes, until finally the owl had enough and moved to another tree. Think of all we miss as we huddle inside our climate-controlled homes and cars.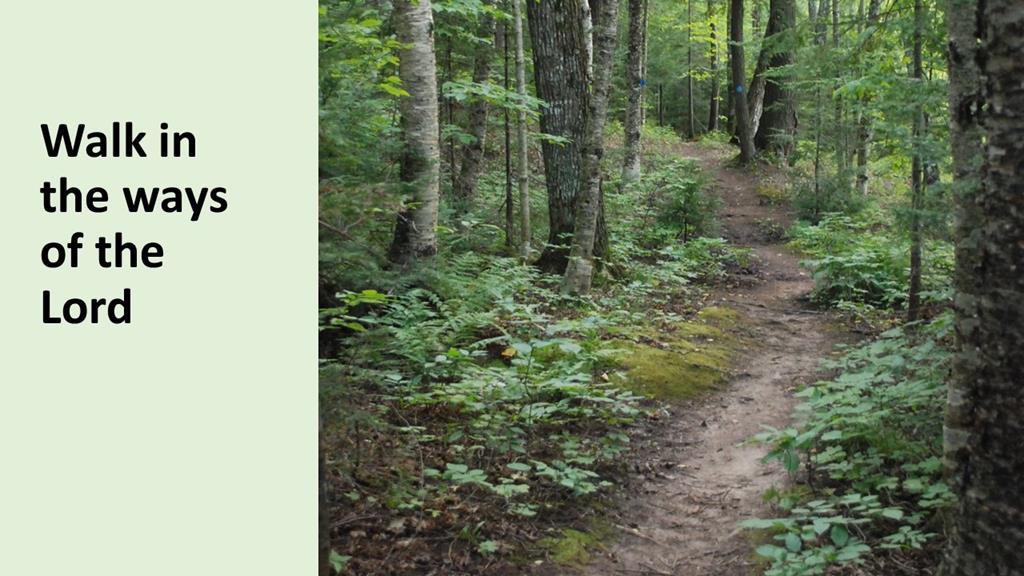 Of course, we're not just to walk for walking sake, even though it is good for our physical being. Scripture tells us repeatedly to walk in the ways of the Lord. Psalm 119 is a meditation on God's law. Throughout this passage, we're encouraged to walk in the law, to walk in the ways of God, to let God's law light the path for our feet.
This Psalm opening section, which I read this morning, speaks of how those who walk in God's ways are blessed. And so are we, if we do our walking with God at our side, using our time out when alone or with others, to be delighted in God's creation and to appreciate God's providence. You see, walking can benefit us, spiritually and physically. When we move, we can connect with others and with God. So, this week, ponder this passage as you take time each day to take a walk. Let's get moving and enjoying where we live.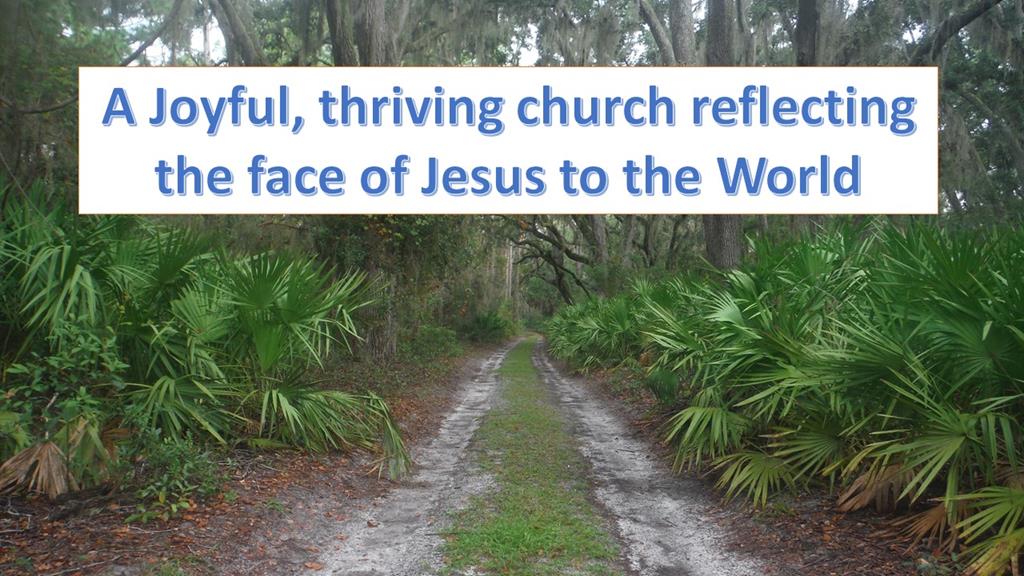 But I also want you to join in on another walk, one that will involve all the congregation. As you know, next Sunday we're going to lay out a new Strategic Plan for our congregation. We want to be a "joyful, thriving church reflecting the face of Jesus to the world!"  Our mission is to "Love God, Love our Neighbors, and to Change the world." We have set up core values (using an acrostic formation-kind of like Psalm 119-that spells out WORSHIP). These core values demonstrate God's love by Welcoming, Offering, Respecting, Serving, Helping, Investing, and Praying.  All this is supported by four pillars, which we as a church need to walk within. These pillars will require each of us to commit ourselves to excellence, and we if bind ourselves on this journey together, we will live into our Vision and Mission.
What are these pillars?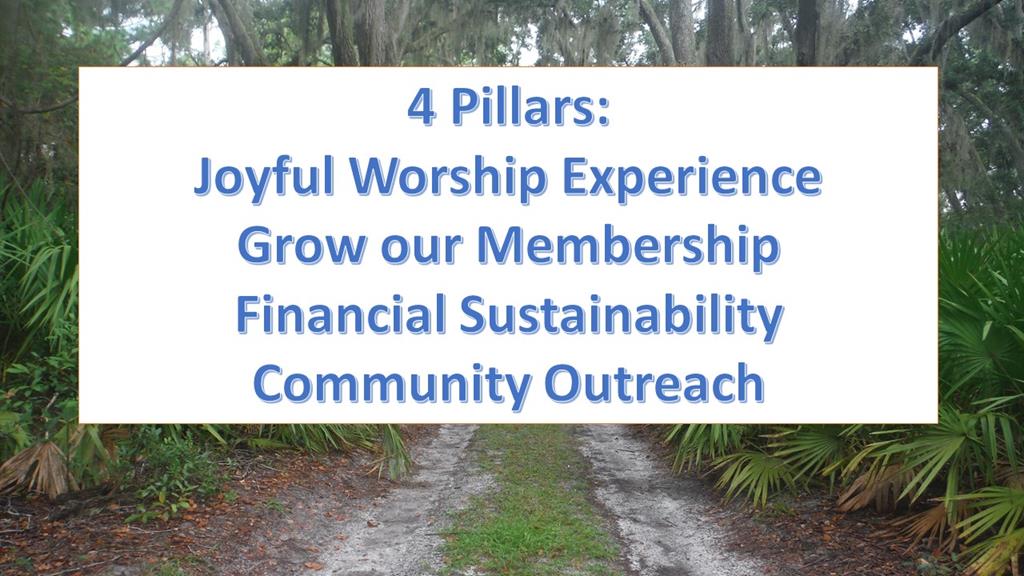 A joyful worship experience.
Grow our membership.
Improve our financial sustainability.
And increase our community outreach.
In each of these four areas, there are ways for you to walk with your friends here at Skidaway Island Presbyterian Church.
We're all needed in worship, to lift our praises to God and to focus, first and foremost, on the Lord. Also, we need those of you who have special talents to help with music, with drama, in the sound booth, or with the liturgy. As we continue to work on creative worship, we'll need to draw on everyone's creativity.
To grow our membership, we need you to invite friends and family members to experience our church. And once someone visits, they need to see what a caring family we are. We need to love one another in a way that will make others want to be a part of our family.
To improve our financial sustainability requires us to look forward to the future. Past generations built and paid for this wonderful facility. Those of us who came here later received it as a gift. As we move forward, we need to sustain our ministries in a way that finances won't be such a burden. We need to build endowments and to encourage everyone to be generous as God has been generous to us. What kind of gift can we give to those who follow us?
And finally, we need to increase our outreach into the community. We've been doing this with Civility Forums (the next one is March 4th), with the Calvin January Series, and with the very popular sunrise service. What other ways can we reach out and provide a home for those in our community who want to come and to learn and to be a part of changing the world?
It's time for a long walk. Will you join us? Be here next week for the town hall meeting and between then and now, take a walk or two and ponder what you can do to further the gospel in the world. Amen.
©2020
A note about the photos.  All but the photo of the owl (which came from Pixabay.com) and the one of Kurt Vonnegut are mine. The first one of a two-rack road was taken in Spooner Summit in Nevada (on the west ridge over Lake Tahoe). The lantern was my grandfather's. The next images were taken on a backpacking trip in the Porcupine Mountains of Michigan. The last photo of a two-track road was taken on Cumberland Island, Georgia. 
[1] Genesis 3:8-9.
[2] Bruce Chatwin, Songlines as quoted by Phil Cousineau, The Art of Pilgrimage: The Seeker's Guide to Making Travel Sacred (New York, MJF Books, 1998), 18.
[3] This is easily seen by looking at a Hebrew text. For more information see James L. Mays, Psalms: Interpretation: A Biblical Commentary for Teaching and Preaching (Louisville, JKP, 1994), 381-382.
[4] I am not sure where this came from. I read it a month ago, cut and pasted it and saved it without providing the source. When I looked on the internet, I realized it's been a quoted a lot over the last 15 years…  I cleaned up the text a little for the sermon, replacing hell with heck and play for fart.
[5] Rolf Potts, Vagabonding (New York: Villard, 2003), 32.