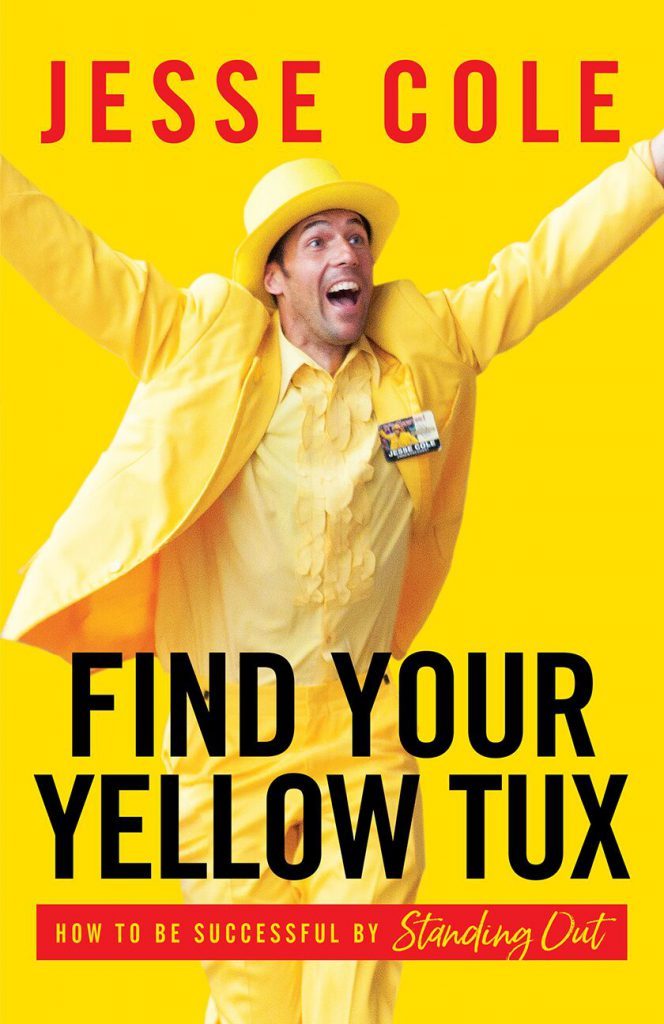 Jesse Cole, Find Your Yellow Tux: How to be Successful by Standing Out (Lioncrest Publishing, 2018), 303 pages, some photos.
The Back Story:  One of the most amazing things I've seen while living in the Savannah area is the development of a summer league baseball team for college players, the Savannah Bananas. Before the Bananas arrived, there had been a Single-A minor league team, the Savannah Sand Gnats. I went to one of their games the first full summer I was here with my staff. We pretty much had a whole section of the stands to ourselves. It is hard to think that I cheered for any Sand Gnat. As is often said around here, that nasty bug and the humidity are what keeps house prices affordable along the Georgia Coast. The Sand Gnats tried to get the city to build them a new stadium (Grayson Stadium is old but classic—even Babe Ruth played there). Failing to blackmail the community into a new stadium, they moved to Columbia, South Carolina, but sadly left the gnats behind. It wasn't looking good for baseball in Savannah until this young man from Gastonia, NC comes along with some crazy ideas. He creates a ball team of college players and tops it all off with entertainment and fifteen buck tickets that include all you can eat burgers and hotdogs. It's a great deal and fun. The first summer, about forty people from our church attended a game. I took a photo of a dude wearing a yellow tux and posted it to Facebook, asking what would happen if I wore a yellow tux in the pulpit. One of my elders responded (jokingly, I think) that they might have to establish a new Pastor Nominating Committee. I still think it would have been a fun idea.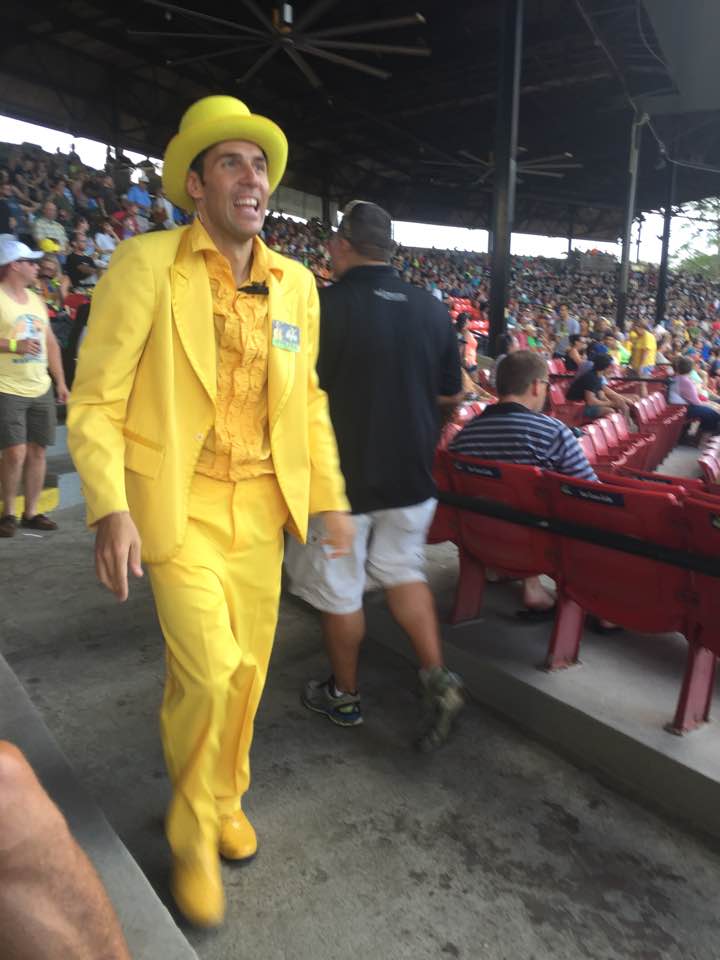 My review:  The dude I saw in at that baseball game back in 2016 was the author of this book in which he lays out his ideas about business and life. It's all about having fun and doing what you can to stand out in the world. Cole's idea is to do crazy things to draw attention and to build a fan following. It works. While the Sand Gnats never sold out, the Savannah Bananas sold out the stadium their first three years. This book is part business manual and part memoir. We learn about Cole's life, which is almost like a novel (I know of several novels where someone hoped to play professional ball and throws their arm out in college). Cole finds a way to stay with the game, first in Gastonia, N.C. and now in Savannah. The book draws on many others who gave Cole inspiration: Walt Disney, P. T. Barnum, Mike Veeck, Richard Branson, the movie "Jerry Maguire" among others. Cole is not only an avid reader; he is able to put what he learns into action. He also encourages those who work with him to read and to produce ideas.  Some of his ideas are a new spin on an old idea. Cole uses an old fashion "idea box." But what he does with those ideas are unique. "Brainstorming" is called Ideapaloozas. Cole points out the lack of excitement with "professionalism" and encourages everyone to be crazy, doing the opposite of normal. He insists that their only focus is on their fans. While Cole never mentions investments, his idea of doing the opposite of what everyone else is doing sounds like the contrarian investment strategy (See Dreman, Contrarian Investment Strategies). His goal is to be successful while having fun and putting his fans first (Fans First Entertainment is the name of Cole's business).
When I started reading this book, I thought it should be read by everyone in leadership at Skidaway Island Presbyterian Church. By the time I was done with it, I thought it should be read by everyone. I recommend you read it and start having fun while you find success by helping others.