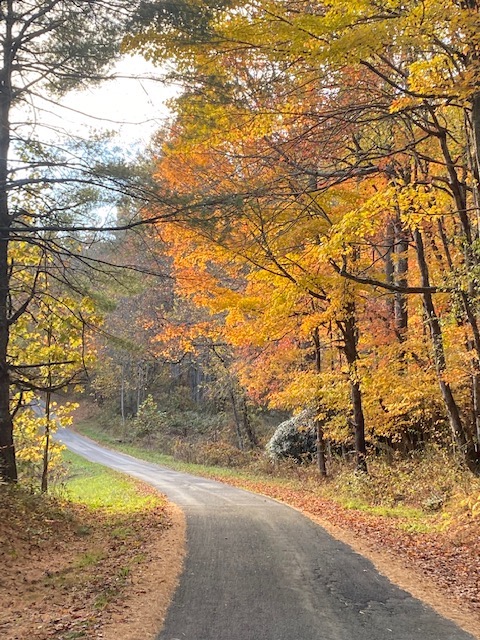 My eyes have feasted on a beautiful colored landscape for the past month. Slowly the trees turned color. But with last week's heavy frost, the trees are now mostly brown or their leaves have fallen to the earth, to rot into the soil and nourish another season.
I thought I would share some of my favorite photos from this color season, along with two poems. One I wrote on Sunday evening, having done my 4 1/2 mile hike to Laurel Fork and back. Once I climbed my way up out of the hollow and the forest gave way to the hayfields, I was treated to a perfect ecliptic in the sky with four heavenly bodies (a crescent moon, Venus, Saturn, and Jupiter) visible. The other poem was written while taking Amtrak's Crescent (formerly Southern Railroads "Southern Crescent") from Danville, VA to Atlanta.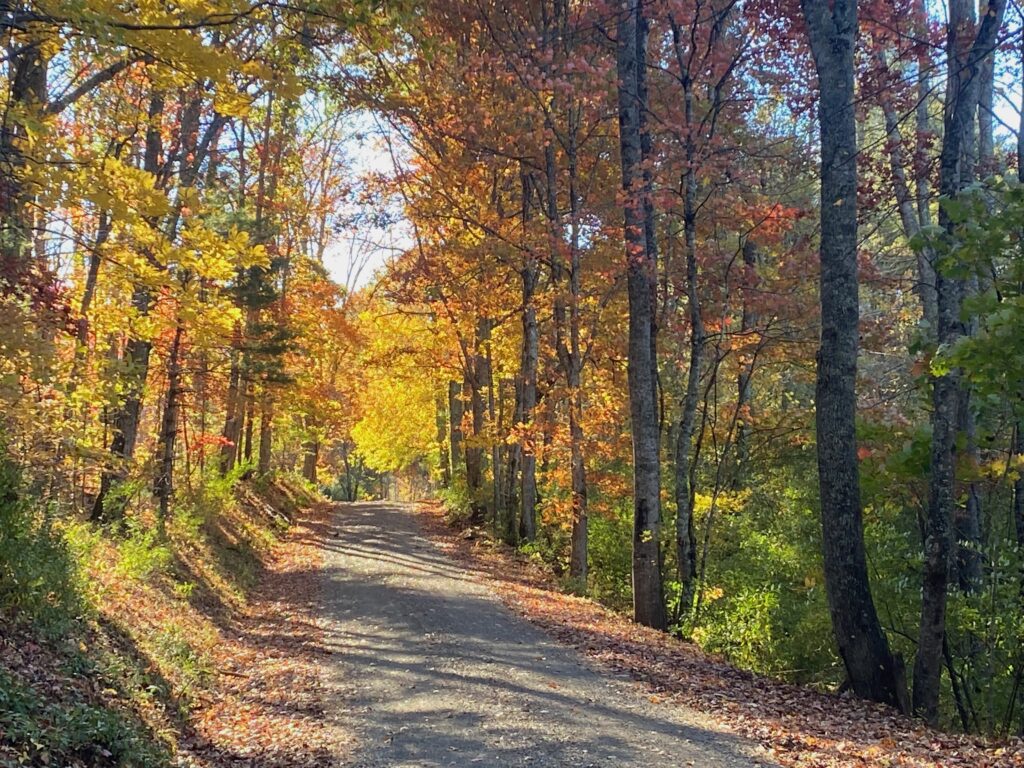 Ecliptic
The young moon, just above the horizon,
flirts with Venus as darkness descends.
The red of sunset has faded
except a thin line just above the trees to the west,
as Saturn and Jupiter, the only other objects visible
look on with approval.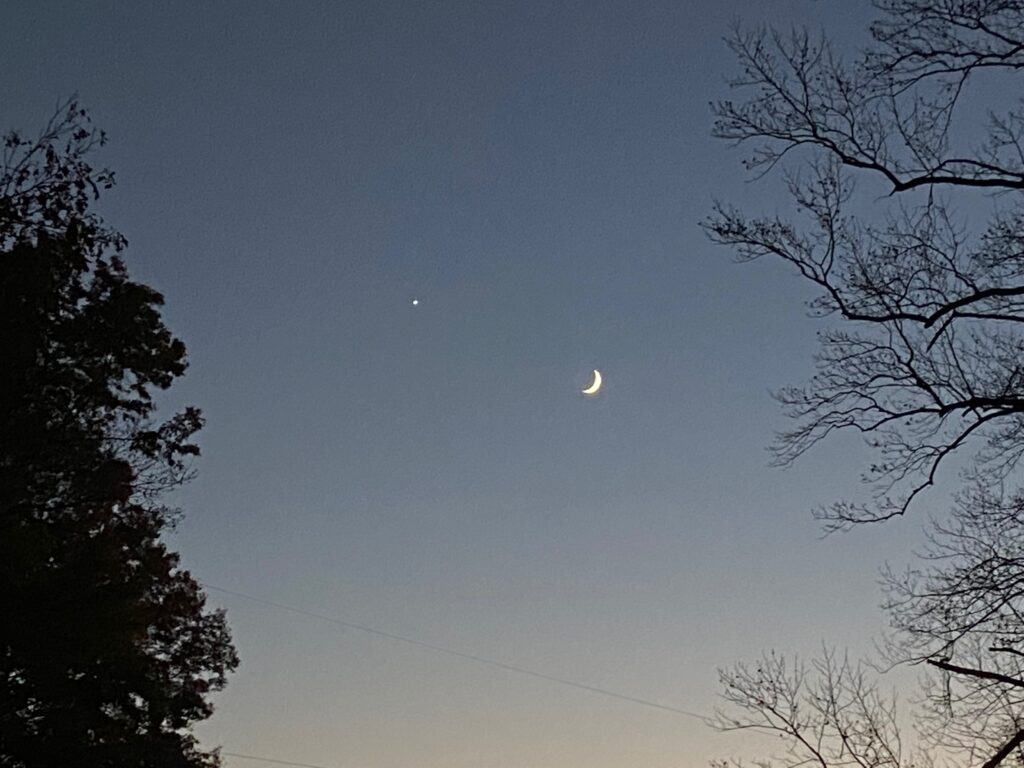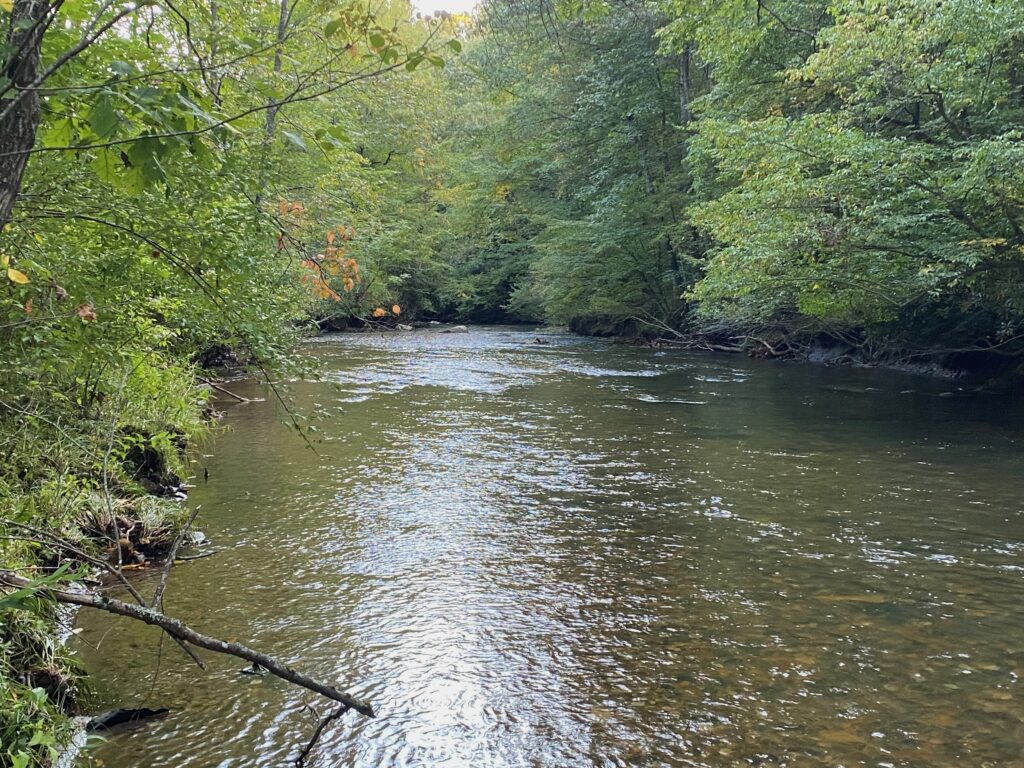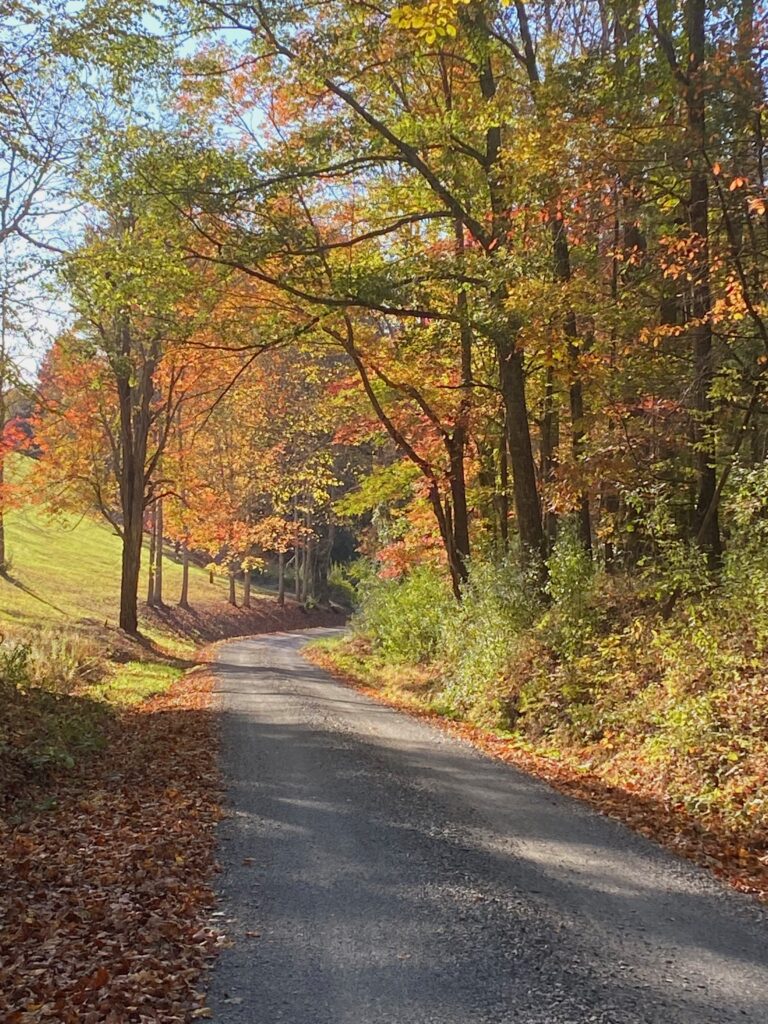 Bear Creek Road in late October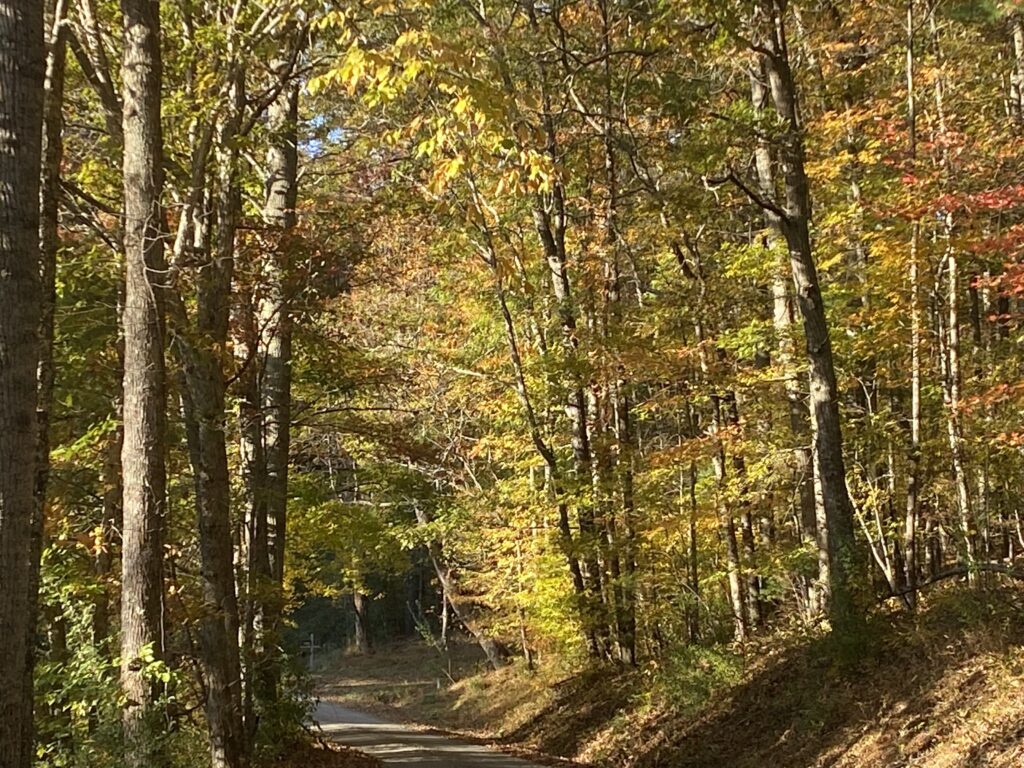 Asleep on the Southern Crescent
Maturing moon high overhead
fills my compartment with light
as the blowing whistle up front
announces our fleeting presence,
followed by clanging bells
and the flashing red lights
of the crossing guards.
The train snakes into the Carolinas,
with stops, I'm told, in Greensboro,
High Point, Salisbury, Charlotte, Gastonia,
Spartanburg, Greenville, and Clemson.
But I sleep soundly and wake up in Toccoa, Georgia.
At breakfast, I've learned we lost a bit of time
in Charlotte, as they worked on a toilet,
but I never knew anything had happened.