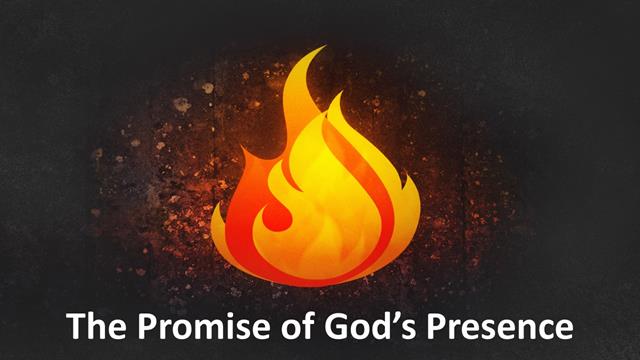 Jeff Garrison 
Skidaway Island Presbyterian Church
John 14:8-17
June 9, 2019
Today is Pentecost, the birthday of the church, a day to wear red in remembrance of those tongues that appeared as flames announcing the arrival of the Spirit. But instead of preaching on the Pentecost passage in Acts, I want us to look at the gospel lectionary passage for the day. Here, Jesus first promises to send a special friend (an Advocate, a Helper, better known as the Spirit) into the Christian Community. In the gospel of John, Jesus reiterates this five times.[1] The sending of the Spirit is a big deal.
Our reading this morning from the 14th chapter of John's gospel takes place around the table of the Last Supper. The part of this chapter before our reading involves our friend, Doubting Thomas. He asks Jesus how we can know the way to where he's going if we don't know where he's going. In the 6th verse, Jesus gives his classic statement, "I am the way, the truth, and the life, no one comes to the Father, except through me.
But Thomas isn't the only one asking questions this evening. In our reading, Philip chimes in with a statement that we could have all made. "Just show me, Jesus, and I'll be satisfied." Let's listen to God's word. Read John 14:7-17
###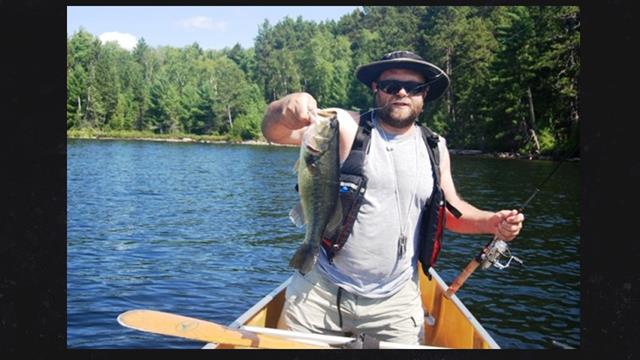 Over a period of a few weeks, a minister listened to a parishioners tell the same fish story many times.  Each time the fisherman told the story, the fish took on a different dimension. Sometimes he made the fish out to be a whale and other times it seemed to be just a lively bass. Finally, the minister felt he needed to confront this fisherman about his habitual lying… After worship one Sunday, he called the man aside and told him about hearing the same story told in different ways to different listeners… "Well you see," the fisherman explained, "I have to be realistic. I never tell someone more than I think they will believe."[2]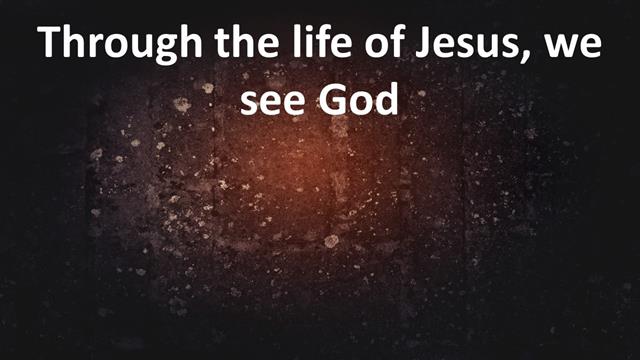 You know, we can only understand and comprehend so much and it seems that in the passage I just read, Jesus overloads his disciples. He attempts to teach them about the unique relationship between him and God the Father, and our relationship to them though the Holy Spirit. From this passage we learn that our knowledge of God comes from our knowledge of Jesus Christ. Through the life of Jesus, we are able to see God. Furthermore, we learn that through prayer, obedience, and the Holy Spirit we are empowered to carry on Jesus' work and can experience his peace. This is a passage that deals with the work of the Trinity: God as Father, Son, and Spirit. It's a lot to comprehend, but Jesus knows his time is short and he needs to prepare the disciples for what's ahead.
        This passage starts off with Philip begging, "Show us the Father and we will be satisfied." It's a natural request. Philip's descendants must have ended up in Missouri, the "Show Me State." You know, Philip easily answered Jesus' call at the beginning of his ministry, as John shows us in his first chapter.[3] But it appears he wasn't sure why. Perhaps Philip feels he needs some kind of grand demonstration of God's power, or an encounter like Moses had on Sinai. Such a presentation was not forth coming.
Think about Philip's question. Don't we all want to know more about Jesus? Wouldn't it be nice to have more evidence?   Wouldn't it be great to just see God and get it over with? Then everyone would believe…But it doesn't work that way. Jesus tells his disciples that the way they, and everyone else, will encounter God is through him. The way God reveals himself to us is through the man named Jesus. Maybe instead of demanding more evidence like Philip, we need to accept what Jesus has to say.
It may seem a little strange, but after living with Jesus for three years, the disciples still don't understand his unique relationship to the Father in heaven. We must admit, it's difficult to imagine Jesus being a man and God. Our minds struggle with such a mystery. As a creature of God, we do not have the ability to understand God…  Before being able to understand anything about God, we must be willing to accept our human limitations. When we do, we can relate to God through another human being… Jesus Christ.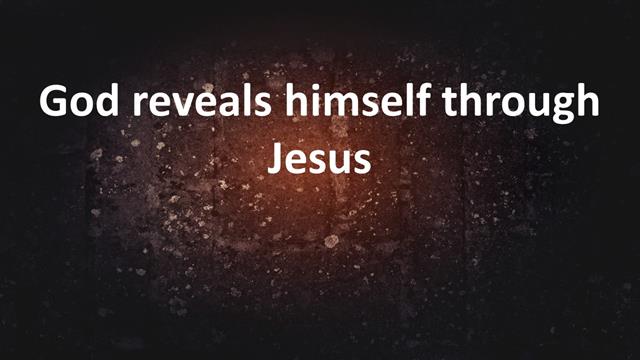 Jesus asked his disciples to believe that he was in the Father and the Father was in him, and that his words were the words of the Father. The disciples, being normal logical people, had a hard time understanding how the Father and the Son could be the same. As they wondered, Jesus tells them to just believe, and if they couldn't believe because of what he said, to believe because of the works that he performed. In other words, there are two ways for them to engage with Jesus' special relationship with God. They can accept his word or be moved by his work.[4]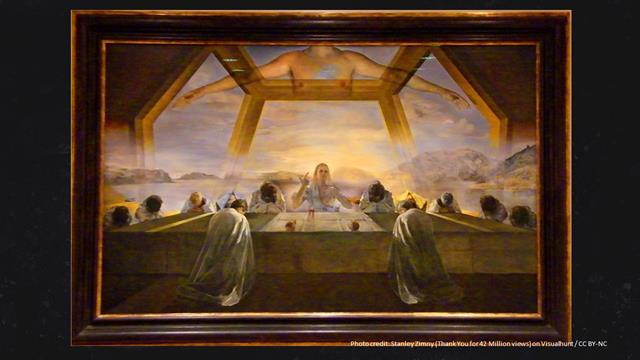 Jesus covers his relationship to God the Father because he wants to get on to what's going to happen after he departs. After all, this is a conversation around the dinner table the night before the crucifixion. Jesus is preparing the disciples for when he's no longer going to be present with them.
Jesus makes the shift between focusing on his relationship to the Father and to his continuing relationship to humanity in verse 12. There Jesus promises something strange, telling his disciples those who believe in him would be able to do even greater works after he had gone to the Father. Of course Jesus gives some ground rules for these works… The greater works would be done to glorify God the Father and would be accomplished through prayer, obedience, and the Holy Spirit.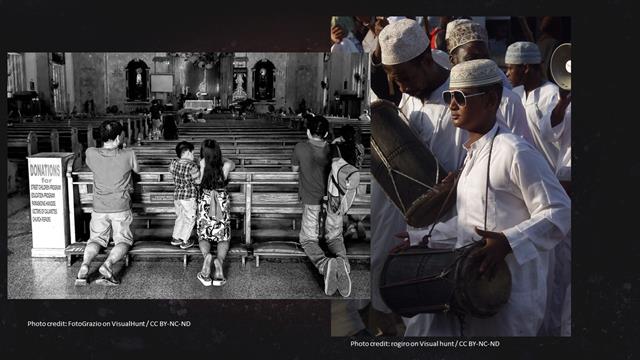 If we pray to Jesus, asking the power to do something that glorifies God, then, he promises, our prayers will be answered. Jesus also promises that God's Spirit will be with us forever. In other words, we are not abandoned. We are not alone. God is with us. And think about how this has been fulfilled over the centuries. Jesus and his band of disciples made an impact on a small corner of the ancient world, between Galilee and Judea. But within a generation, his followers were planting seeds—from India, to Ethiopia, and to Europe—that would make a significant difference. In 300 years the church would be established all over the region and from there go out into the rest of the world.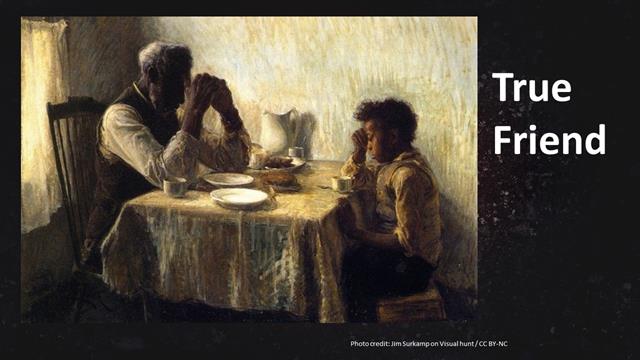 In the 17th verse, Jesus tells his disciples that they'll be accompanied by a true friend that only they will know. It's the Spirit that abided with the disciples after Pentecost and now abides with us. In other words, just as the Father is in Jesus and Jesus is in the Father, so we are in the Spirit and the Spirit in us. Knowing he's not going to be around much longer, Jesus wants to assure the disciples (and us) that they (and we) will be taken care of. Through the Spirit he'll continue to nourish our souls….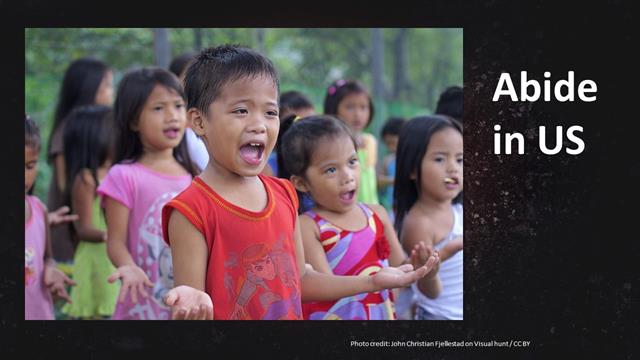 Let me point out one interesting thing here. The Spirit, as spoken of in verse 17, isn't to us as individuals. When Jesus says the Spirit abides in you, it's plural, not singular. In other words, the access to the Spirit is found within the fellowship of the church. It's within the fellowship that Jesus commands us to love one another, as we abide in God through the Spirit and abide in one another through love.[5] This passage doesn't support an "individual" being caught up in the spirit. Such experiences occur within the community.
Jesus' purpose in this discussion is to give comfort to the disciples who are going to miss him. Jesus encourages them with the promise of God's continual presence through the Holy Spirit. Through this promise, he's preparing them to go out and build a church, which they did because they knew two things: that Jesus and the Father are one and that he's still with them in Spirit. Even though Jesus isn't present in bodily form, he remains with the disciples (and us) by answering prayers and through the presence of the Spirit. The work of the Trinity involves the Father, Son, and Spirit, but through the Spirit, it also involves us.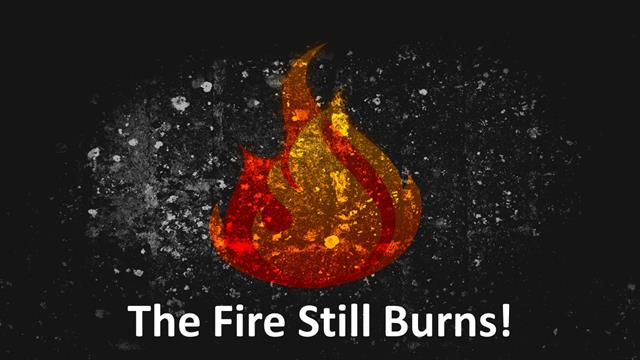 The early disciples found comfort in Jesus' words, and we can too. Though Jesus we can know God, and more importantly, we can be forgiven and found to be righteous so that we can enter God's kingdom. Furthermore, it is comforting to know God's Spirit, which was first manifested on Pentecost Day so many years ago, is still with us today, ready to lead the church into the 21st century. As a church, our life must be grounded in the Spirit that abides in us. For this reason, the church always has hope. Despite persecution or indifference from the world in which we live, we have something the world doesn't. We have God's Spirit, and we need to trust this gift, because it is all that matters. If we abide in the Spirit, we'll be okay.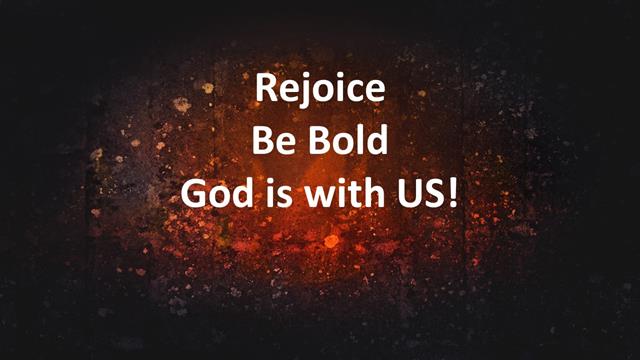 Rejoice, today is Pentecost. Be bold, for God is with us. Amen.
©2019
[1] John 14:16-17, 26; 15:26, 16:7-11 and 12-15.
[2] Snappy Steeple Stories, compiled by Oren Arnold, p. 43
[3] John 1:43.
[4] Gerald Sloyan, John: Interpretation: A Bible Commentary for Teaching and Preaching, (Atlanta, JKP, 1808), 180.
[5] Frederick Dale Bruner, The Gospel of John: A Commentary (Grand Rapids, MI: Eerdmans, 2012), 836