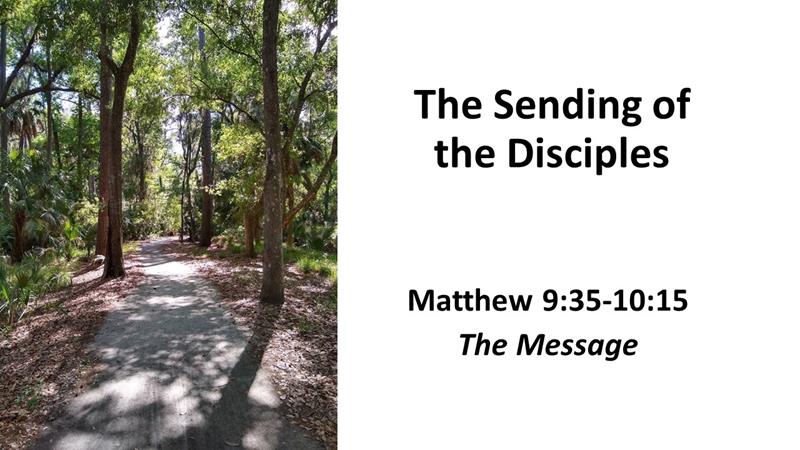 Jeff Garrison
Skidaway Island Presbyterian Church
June 14, 2020
Matthew 9:35-10:15
You can watch this service on YouTube by clicking here. If you just want to hear the sermon, fast forward to 20:36.
We made Blood Mountain Shelter on our third day of hiking. Reuben and I had started at Springer Mountain in North Georgia. After resting a bit, we set out to fix dinner. By this point, we'd hiked 100s of miles together and formed a well-oiled team. I hauled water from the spring while Reuben got out the stove and started to assemble it. In a large gallon Ziploc bag, I poured the contents of instant pudding, powdered milk, and water. I kneaded the bag by hands till the lumps were gone and then walked back to the spring to place the bag in the cool water to set up. Reuben started boiling water as I opened soup packs for each of our cups. He started the noodles and we chatted and enjoyed a drink while they cooked.
About this time another hiker came to the shelter. Paul looked to be an old man, but he was much younger than I am now. He'd been on the trail for six days, covering the distance we'd covered in two and a half days. He'd gotten lost earlier this day which explained why we hadn't meet him when we passed along the trail. His pack was heavy; his knees were killing him. He didn't look like he was having fun. Paul plopped down and began to prepare his dinner as he watched us. Reuben poured the water from the noodles into the cups, so that we had soup. We mixed in the ingredients for mac and cheese, which we ate next, followed by pudding for dessert. As we ate dessert, we put another pot of water for tea and clean up. We used our tea bags to scrub out our bowls. Paul watched in amazement, we had only what we needed and nothing was wasted.
Paul was a schoolteacher from Oregon and planned to spend his summer hiking. He'd done a little camping in his life, but had never backpacked. Gathering what he thought he needed and had taken a flight to Georgia and was walking through the woods with a 70-plus pound pack on his back, twenty or twenty-five pounds more than what we were toting.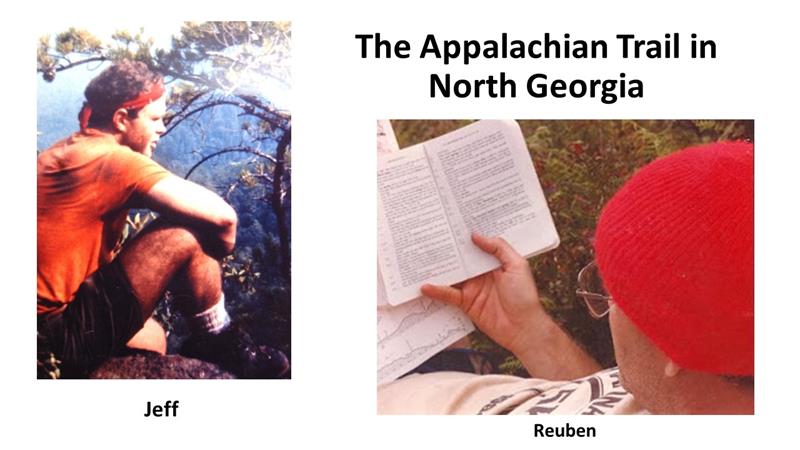 The next morning when we set out, Paul asked where we were going to camp for the night. For us, it was going to be an easy day, even though there wasn't anything easy about the trail in Georgia. There's little ridge line in the southern part of the Appalachians; although the hills aren't tall, you are either going up or down. We gave him our destination, a campsite by a stream about 13 miles north. We said goodbye and thought that'd be the last we'd see of him. We were surprised later that day when he hobbled into camp. That night we went through our dinner routine again and Paul started asking more questions. Before the evening was done, Reuben and I had given him tips on hiking, on food, and most importantly dug through his pack and showed him how to lighten his load by a at least fifteen pounds. To our amazement, he was carrying a hatchet and a folding saw, yet had not built a single fire. It was too hot. He had a stove. Scalping, I assured him, was no longer in vogue, so the axe could go. He had extra clothes and cooking utensils and all sort of stuff that he could get by without. The following day, when we were met by friends for a food drop, we arranged for Paul's extras to be mail home. With his load lighter, Paul began to enjoy hiking.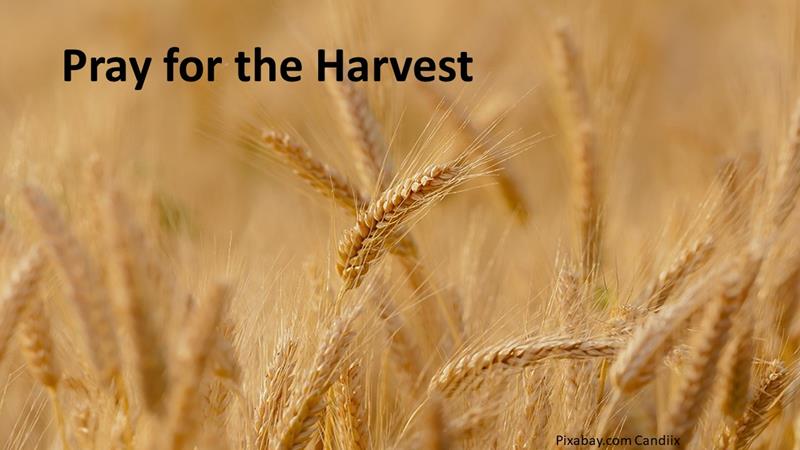 The ninth chapter of Matthew's gospel ends with Jesus telling the disciples that the fields are ripe with the harvest, but the laborers are few. "Ask the Lord," Jesus says, "to send laborers out into the harvest." Mission begins in prayer. This plea is answered in the tenth chapter where the Master's plan is set in place with Jesus commissioning the disciples to go out on their own and do the work of the kingdom. For the past five chapters, Jesus had been preparing the disciples. Now, their apprentice ends. They'll get a chance to live out their call to be fishers of men and women (although Jesus' shifted metaphors as they are sent as farmers reaping the harvest).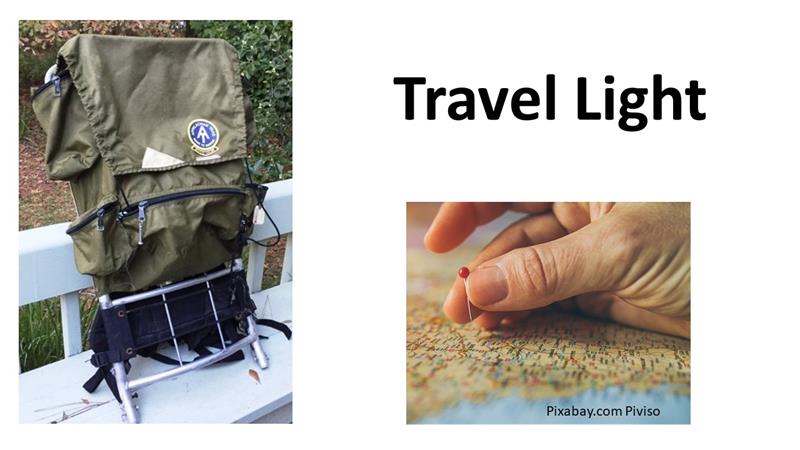 When Jesus sends the disciples, he insists they go light. No extra clothes, no extra gear, no extra food, and no extra cash. They go by themselves, taking only the blessing Jesus bestowed upon them. They are to learn first-hand that Jesus is sufficient—he has given them power over evil as well as the ability to bring healing to those who are sick and to bring to life those who are dead. Going out without possessions, they will be continually reminded that they are dependent upon God and the generosity of others. Furthermore, they would be continually reminded that they are working for Jesus.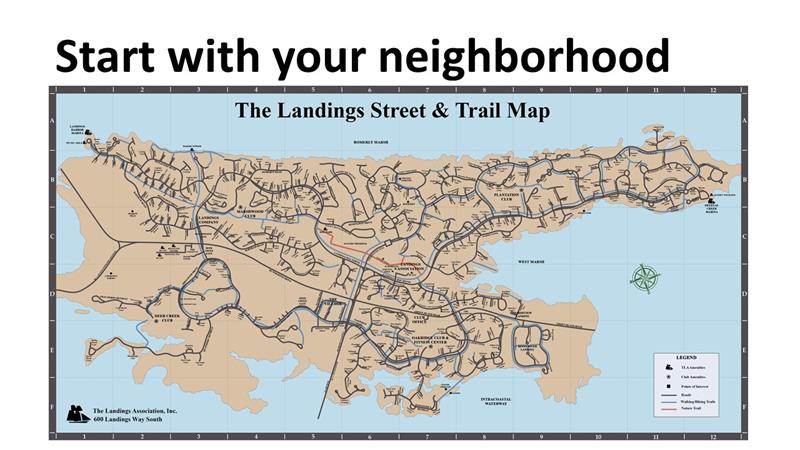 Jesus advice to the disciples is to start in their own neighborhoods. The mission to the Gentiles will come later; they first must take the message to the Jones and Smiths who live down the street. As they travel, they're to live modestly and with the people. They are to be gracious and content with what they're offered. They're to "be courteous." They're not out to bring judgment or to browbeat folks, they're just to go about helping people and sharing with them the good news that the Savior has come. If they're not welcomed, they're not to make big deal about it, they're just to move on to the next neighborhood, not taking it as a failure. They're not to mope around showing disappointment.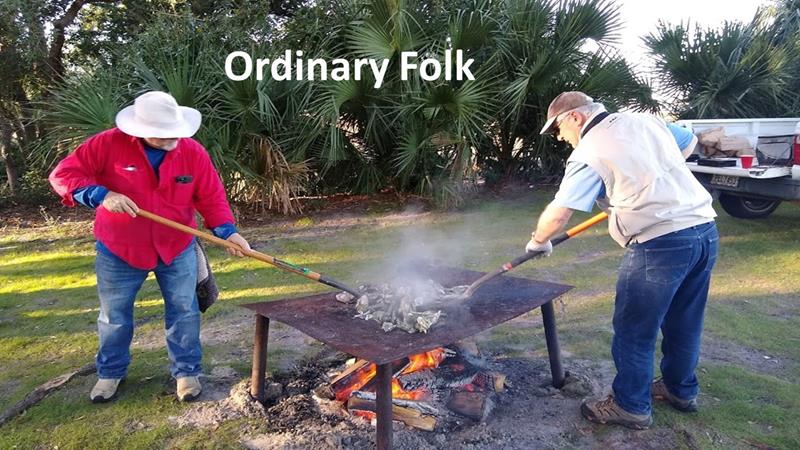 There are many things we can learn about mission from this story. First, it's interesting who Jesus has called. The twelve disciples are all ordinary folk, including as our text points out, the one who would betray Jesus. They are not going out on their own skills, but with Jesus' blessings, which makes the difference.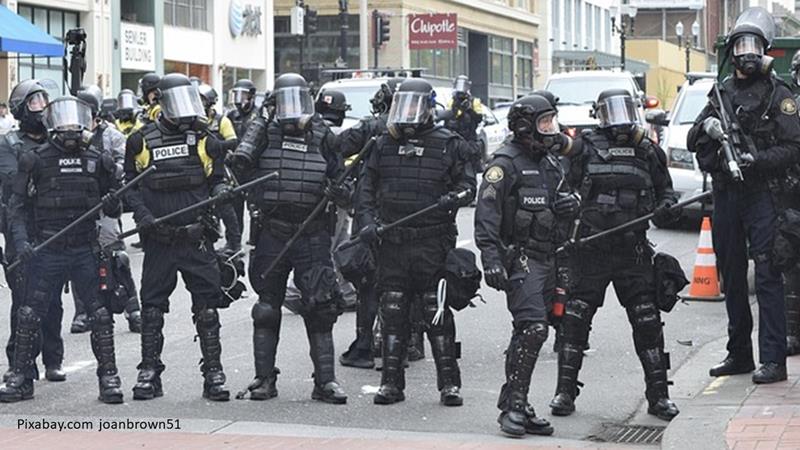 Another thing we learn that the world isn't how it should be. We know this is true. If there was any question about it, the last few months dispelled our doubts. But at this point in the First Century, Rome had beaten all its enemies, and those who thought world peace had come. Of course, Jesus sees problems. There are people suffering. Jesus is compassionate. He realizes the struggle many face, especially the poor and slaves. Many are battling demons and the powers of evil. Many are grief-filled, or hurting physically and emotionally. Jesus' plan is to turn the world upside down, offering grace and hope that can only come from God.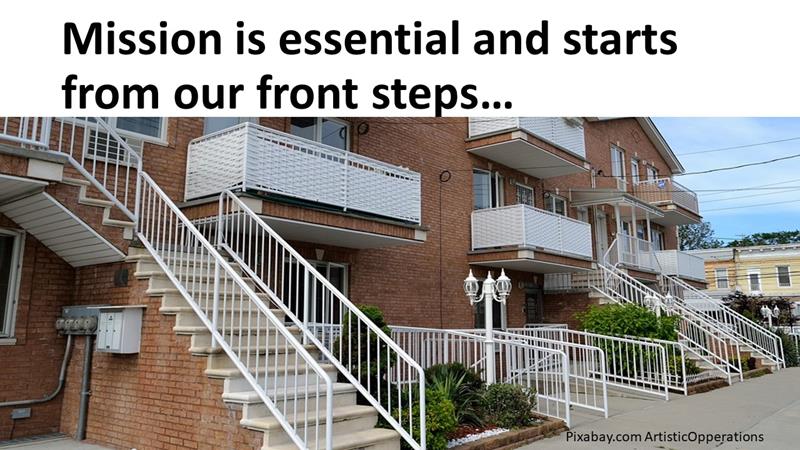 We also learn here the importance of mission for the church. It's essential. It's our purpose. We're not here just to praise God, although that's important. We're not just here to sooth folks concerns by proclaiming forgiveness through Jesus Christ, although that's important. We're not just here to provide a safe haven for Christians to gather and be in fellowship (when there's no pandemic), although that's important. The church is called onto the mission field. For a few of us, that means going to exotic places. As we see here, the mission field starts at our doorstep. Jesus first sends the disciples into their own neighborhoods, to their own people. It's not that Jesus isn't interested in other people, but first he wants to solidify his base. As we saw last week, Matthew ends his gospel with Jesus commissioning the disciples to go to the ends of the world. Mission starts locally but extends globally. As Christians and followers of Jesus, we can't ignore either group. To say that we only do mission locally is just as much of a travesty as to say mission is only what we do for those who live across salt water.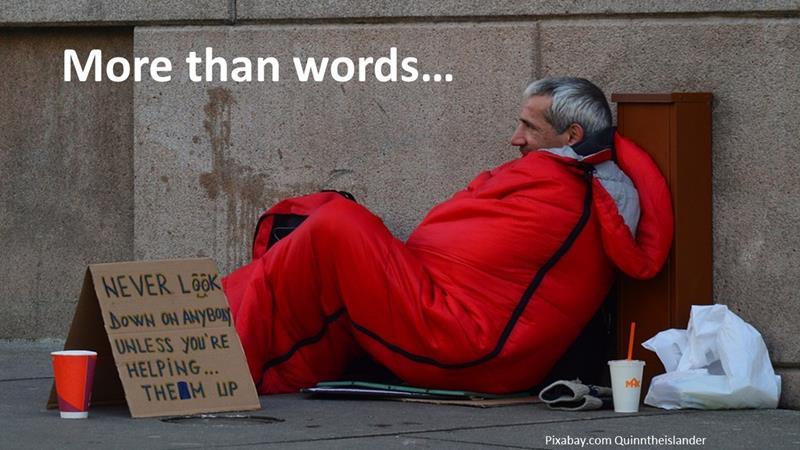 A final truth I want us to consider is that mission involves more than just telling people about Jesus. You know, Reuben and I could have spent all day telling Paul about how much fun we had backpacking and it wouldn't have made any difference. It was only by helping him go through his gear and showing him how to lighten his load were we able to help. It's the same with our calling as disciples. We're not to just share the good news; we're to demonstrate godly values in our lives and to show others how it can make a difference. That famous saying attributed to Francis of Assisi, "preach the gospel, if necessary, use words," comes to mind. As the 18th verse reads, "you've been treated generously, so live generously." Doing is just as important as telling, as Jesus makes clear in this passage. He didn't give the disciples golden words to woo people; he gave them the ability to minister, to heal, and to confront evil.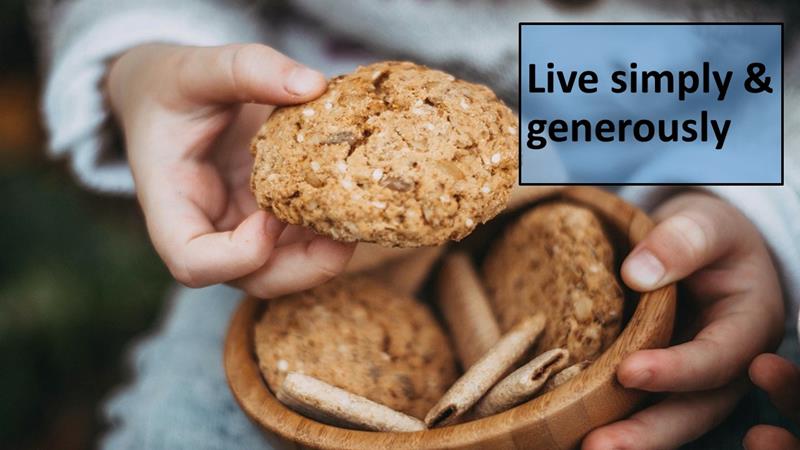 This is still our goal. Live simply and generously, ministering to the needs of others. In other words, let the love of Jesus flow from your hearts, and be gracious. These days, the world can use a little help. Let's flood it with grace. Amen.
Works consulted:
Bruner, Frederick Dale, The Christbook: Matthew 1-12 (Grand Rapids, MI:
Eerdmans, 2004).
Gundry, Robert H., Matthew: A Commentary on His Literary and Theological Art (Grand Rapids, MI: Eerdmans, 1982.
Hare, Douglas R. A., Matthew: Interpretation, A Commentary for Teaching  and Preaching (Louisville: John Knox Press, 1992).
©2020  Jeff Garrison