Billy Beasley, The Girl in the River: The Grief of a Widower, The Hope of a Child (Abbeville, SC: Moonshine Publishing, 2020), 226 pages.
Billy Beasley tells a great story. Several of the characters in his first novel, set in the late 1960s, reappear here. We learn what happens to them fifty years later, as they play a supporting role to Clint Hurley, the protagonist of this book. A simple man, Clint finds himself wooed by Allie, a younger woman. They marry, have a family, and a near perfect relationship. Then Allie dies. Clint, who always assumed he'd be the first to go, finds himself alone except for his dog. He moves to a cabin on the Northeast Cape Fear River where, on the first Christmas after Allie's death, he and his dog rescue a girl who'd fallen out of her kayak into the river. The girl had run away from her foster parents. As the cliché goes, no good deed goes unpunished. Soon Clint finds himself charged with child abuse and his dog, Josie, fights for her life. But everything works out. The closing epilogue, written thirteen years later by Jasmin, the girl who rescued from the river, tells of Clint and his dog's death. They are both old and die together.
Evaluation
In a way, the story fits into the old ars moriendi (art of dying) genre. Clint shows his family and friends (and readers) how to have a "good death." In another fashion, the story reads like a Hallmark Christmas movie. We have a log cabin, snow, special Christmas memories, and fires in the hearth and firepits out back. Christmas is an important theme as it is on Christmas that Allie dies. A year later, on Christmas, Jasmin floats into Clint's life and saves him. For those who love dog stories, this book is also for you. The book also deals with race relations, another topic that Billy addressed in his first novel.
This book is a fast read. Billy writes about things he loves. Sports (especially Duke basketball), dogs (especially Australian Cattle Dogs), the Bible, and church. The book shows the possibility of love and reconciliation, something the world needs desperately these days.
Personal Connection to Author
Billy often puts into his stories people he knows. The doctor, who treated Clint's heart attack, was Nicky Pipkin. This doctor shares a name with a friend of both of us, Nicky was a heart surgeon. In 2018, I officiate at Nicky's funeral, just a few days before Christmas. I met Billy and Nicky at the beginning of the fourth grade at Bradley Creek Elementary School, shortly after my family moved to the Wilmington area.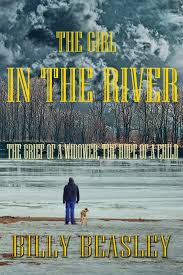 ###
M. Craig Barnes, Diary of a Pastor's Soul: The Holy Moments in a Life of Ministry (Grand Rapids, MI: Brazos Press, 2020), 235.
Written as a weekly diary, the novel begins in July as the pastor decides to retire the following June. While fictionalized, there is little doubt that many of these stories came from Barnes life and the lives of other pastors. In this book, one gets to see into a soul of a pastor. You see how much of ministry is mundane. However, there are also those special times when parishioners invite ministers into special times of their lives.
In this book you will see:
The pastor's struggle within his own family as well as confessions of things that didn't work out as planned.
Wrestling with what to tell to a congregation, including informing them on his prostate cancer.
The difficult decisions about staff and how sometimes the pastor finds themselves in a no-win situation.
The hurt felt by betrayal of members of a congregation who move elsewhere, often give false reasons for the move.
The pain pastors feel over the death of parishioners.
How parishioners attempt to pull pastors into awkward situations, such as attempting to use the pastor to encourage a son to go to a particular college.
At the end of the year, it's over. There is a retirement party and its time to move on. Not everything wraps up neatly.
Evaluation
This is a very honest novel. I recommend it for anyone wanting to know what it is like to be in ministry. I have read most of Barnes book and have enjoyed them all. His book, When God Interrupts, is my favorite. I have probably handed out numerous copies of this book to those battling cancer over the years. When God Interrupts was written shortly after Barnes survived a bout with cancer. All his books contain significant theological and pastoral insights.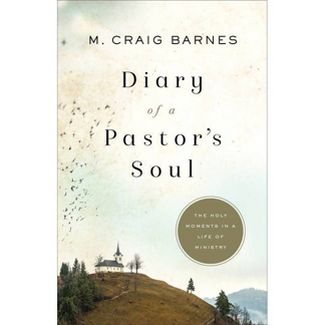 ###
Aaron McAlexander, Shine on Mayberry Moon (Columbia, SC: Stonebridge Press, 2018), 221 pages.
McAlexander grew up in Mayberry. While he found his way off the mountain and into the halls of academia (spending his working years as a physics professor), he always considered Mayberry his home. In addition to some physics texts, he has written many books set in this area, several of which have gone through multiple printings.
Shine on Mayberry Moon is about moonshine. There used to be a lot of moonshine made in this area (there was even legal distilleries in the area before prohibition). McAlexander provides the reader with a history of moonshine, along with many humorous stories. We learn about all kinds of things that might go into the mash. Of course, corn is essential (especially sprouted corn to help the fermentation). But if you want to speed up the fermentation, you add sugar which in times (like during the Second World War) could be hard to get. Sometimes moonshiners, who tended to be practical folk, found other means to make their mash. Cow, hog, and chicken feed were often added to the mix. And you can also use things like apples, which are abundant in the fall of the year.
In these stories we see how people reacted to the manufacture and (limited) trade in illegal spirits. Some looked the other way, while others were teetotalers who despised the practice. While this area has often been poor, there are times it has experienced an economic boon, such as during the Depression with two government projects: a dam for Danville, VA and the Blue Ridge Parkway. With many workers moving into the area, the local entrepreneurs found ways to satisfy needs. One story tells about a wife discovered there is a house of ill repute operating near the dam construction site. Taking matters into her own hands, she gathers up some dry brush and set the building ablaze. Customers and working women in various stage of dress flee.
McAlexander has a chapter on running moonshine. This wasn't done much from Mayberry as the 'shine distilled for local consumption. Sheriffs and revenuers didn't mess as much with small-scale operators as long as they weren't marketing it to a large area and made a product that didn't cause anyone to get sick. He suggests that some of the legend of running moonshine, which was supposedly a training ground for stock car drivers, was probably just a legend. Of course, some illegal liquors were transported out of the area. It was that most wasn't hauled in fast cars. McAlexander comments on "Thunder Road," the movie which helped promote this legend." While I've not seen the movie, the directors undoubtedly didn't think enough of the audience's wisdom. They kept changing the year of the car used in the chase scenes. While he suggests it's not a good movie, I'm curious about it. However, I don't think I could tell the difference between a 1950 and a 51 or 52 Ford.
The author suggests there are few if any stills burning in these hills today. Why would someone take the legal risk when you buy cheap liquor for less than it would cost you to make.
Evaluation
This book will give the reader some insight into mountain life in the early and mid-20th Century. The stories are entertaining and often humorous. I recommend it. When I move into an area, I always try to read and learn as much as I can about the local community and culture. It's for that reason I picked up this book, written by one of the members of the Mayberry Church which I serve as a pastor.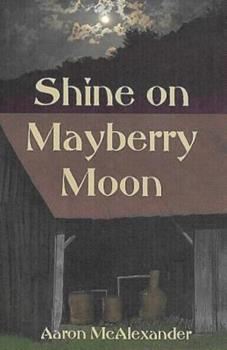 ###