This are some of the books I have listened to (while walking or driving) since July:
Ben McGrath, Riverman: An American Odyssey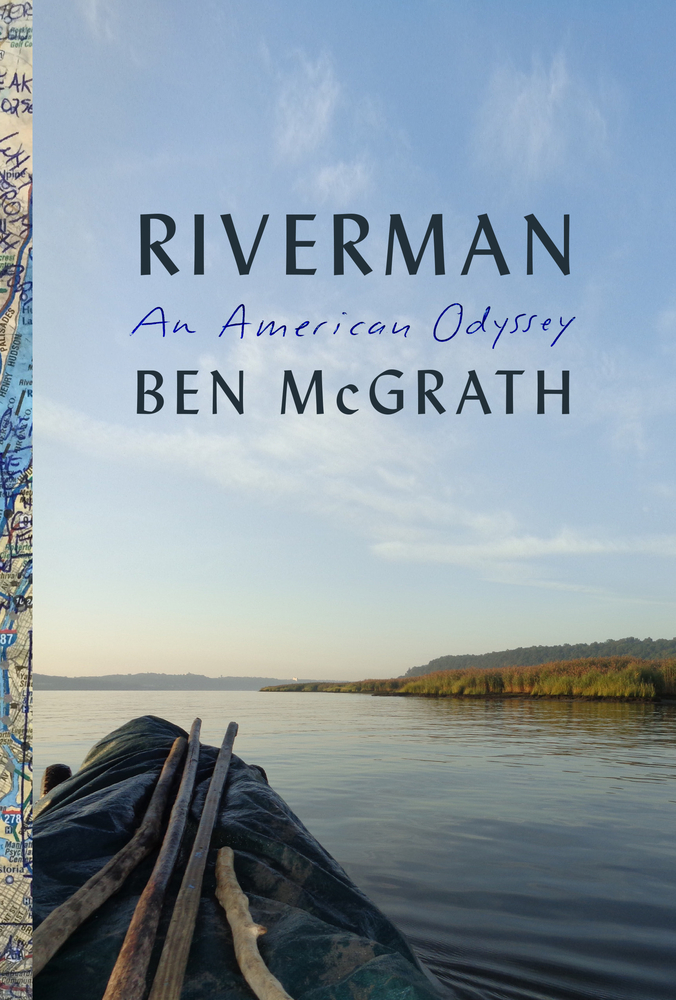 narrated by Adam Verner (2022), 8 hours and 36 minutes.
McGrath, a writer for the New Yorker, met Dick Conant through his neighbor. Conant was paddling the Hudson River and had tied up his canoe along his neighbor's seawall. Learning that the odd canoeist, who paddled an cheap over-stuffed boat, was heading to Florida perked McGrath's interest. He wrote a short piece on him for the New Yorker. He thought that was it until a few months later when he received a phone call from a wildlife officer in North Carolina. 
Conant's canoe had been found overturned in the Albemarle Sound. They never recovered his body. The officer discovered McGrath's phone number in the mass of stuff in the boat and called for clues as to who had lost the boat. McGrath sets off scouring the country looking for clues as to Conant's identity and what happened to him.
Conant didn't look like a canoer. He wore over-all's. Conant brought cheap canoes (often Colemans) which he overloaded. After an adventure, would sell the boat. He didn't carry river maps or guides, but a road atlas. He had an odd way of preserving meat (hot dogs in pickle juice).
Those he met along the way, he would tell of the woman he loved and was to whom he was faithful, a woman he met (only once and briefly, it appears) in Montana. Conant would live in Bozeman, Montana between adventures. Conant covered quite a bit of territory, paddling the Yellowstone into the Missouri and then down the Mississippi. Another time he started out new his childhood home in New York State, paddling the Allegheny into the Ohio and down the Mississippi. Essentially, Conant eked out a homeless existence on American rivers.
McGrath's research is amazing. He reached out to the people Conant touched over the years to paint a better portrait of this lone canoer.
Robert Ruark, The Old Man and the Boy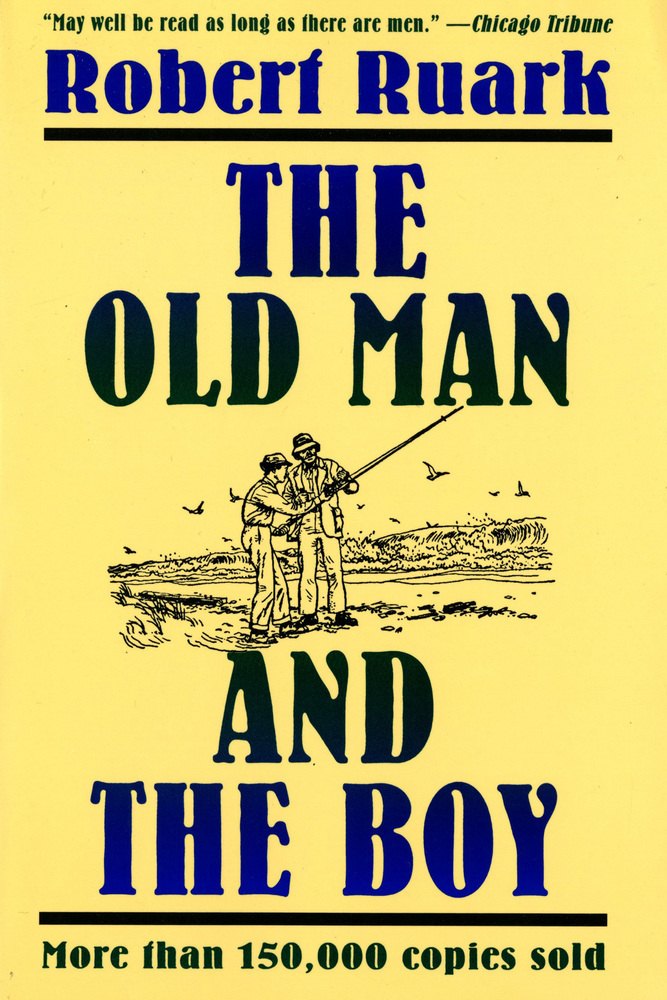 narrated by Norman Dietz (1957, audible 2017), 10 hours and 41 minutes.
This collection of stories I first read as a student at Roland Grice Junior High in Wilmington, NC. Most boys my age read this book at that time. And why not, as the author grew up in our hometown. Ruark would go on to become a well-known author writing about outdoor adventures in exotic places like Africa. But this collection of stories focuses on him and his grandparents, who lived across the river in Southport, NC in the years between the Great War and the Depression. Ruark spent a lot of time with his grandparents. From his grandfather, he learned not only outdoor skills, such as hunting and fishing, but about getting along with others and even wildlife conservation (never kill off an entire covey of quail, leave some birds for the future).
There are a few things in the book that would be considered taboo today. Poaching turtle eggs is now a crime, but in the 1920s, no one knew better (and because there was little development on the coast, there were more turtles). Another is the Old Man's patriarchal manner of relating to African Americans. But at least the old man insisted they be treated as humans and despised those with racist attitudes. Besides, this allowed him access to hunt quail on some of African American farms. However, most of these stories stand the test of time. This was my first time listening to the book, but I had already read it three time and may listen to it again, just for the delightful stories. The narrator does a wonderful job of bringing the book to life.
Dominic Ziengler, Black Dragon River: A Journey Down the Amur River at the Borderlands of Empires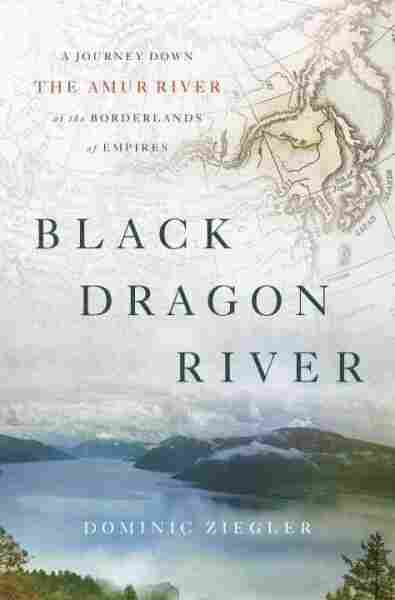 narrated by Steve West (2015), 14 hours and 6 minutes.
The Amur, the world's ninth longest river, is also the most unknown rivers among the world's great rivers. The river's headwaters rise in Mongolia, not far from the birthplace of Genghis Khan, and flows to the Pacific, mostly along the border of Russia and China. So much is unknown about the river that for much of history, both Russia and China claimed the river's origin. A joint Soviet and Chinese scientific expedition set out to settle the dispute. They discovered the river's headwaters were in Mongolia.
The author sets out to travel, as much as possible, the entire river. However, it's not as easy as one might think. Heading out on foot, by train, boat, and car, he makes his way down the river, mostly sticking to the north (Russian) side. Because the river is an armed border, the opportunity to float it is limited.
As he travels, we learn of the history of the region, from the Khans to Russian eastern migration. As with the mountain men in the American West, Russia eastward expansion was first based on fur trade. Later would come mineral exploration and prisons. Also, like the American West, it includes bloody campaigns to conquer. We learn about the this as well as the conflicts between Russia and China along the river, which has raged for hundreds of years. Such conflicts are ongoing. A month after I listened to this book, China published new official map claims total ownership of an island in the Amur over the two nations fought over as recently as the 60s. 
Ziengler also informs the readers about the natural history of the river. It's a great breeding grown for swans and other birds. The river also teams with fish. Sadly, the Siberian tigers are disappearing due to the lost of forests. The environmental issues along the river's watershed are also covered.
While the travelogue part of this book is lacking (because of the author's limited access to much of the river), the book contains great stories and is packed in the history of Europe's eastward expansion.
Sara Seager, The Smallest Lights in the Universe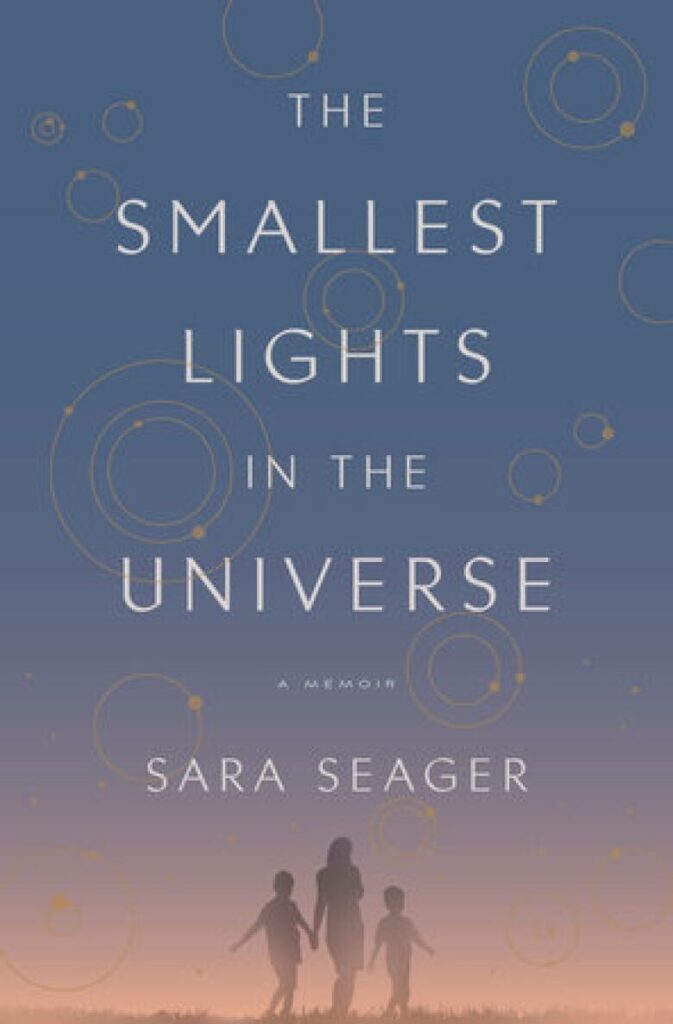 narrated by Xe Sands (2020), 9 hours and 37 minutes.
Seager, an astrophysicist at MIT, looks for exoplanets in distant galaxies. These are planets in the "goldilocks' zone," where it is not too hot and not too cold. Such places hold the possibility of life. Because they are so far away to be observed, astrophysicists have devised new techniques such as registering a small drop of light as the planet crosses in front of its sun. Her work is amazing, and she describes it in a manner that can make it more understandable.
But this is not a science book, it's a memoir. We also are taken into the author's life, from her first interest in the sky as a child growing up in Canada, to the academic politics today (such as having one's findings stolen by another scientist). We also learn about her personal life. In addition to being interested in the sky, we are taken along with her on canoe trips to remote parts of Canada with a man who would become her husband and the father of her children. Then, we are told about his illness and death from cancer. This part of the book is tragic, which came as her career as a scientist was ascending. Later, she meets a new man, at a talk given for amateur astrometry club, and they marry eventually marry. She also comes to understand her own life with Asperger's.
I enjoy this book, especially her insights into her scientific work. However, at times I felt the book was a too personal. I certainly enjoyed some of what she wrote about her personal life (especially, because I'm me, long canoe trips in northern Canada). But wondered if she had ended her personal struggles with her first husband's death, leaving the reader wondering what's next, might have made a stronger book. Instead, it seemed this was a "lived happily ever after" type of ending.
Robert Macfarlane, Underland: A Deep Time Journey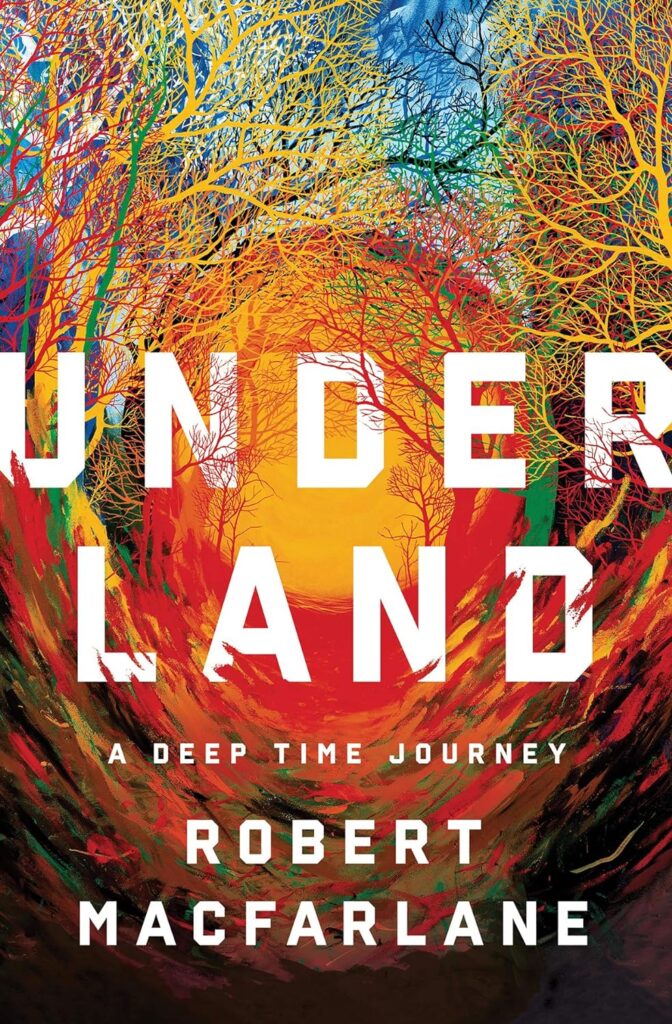 Narrated by Matthew Waterson. (2019). 12 hours and 3 minutes.
After reading about deep space, I jumped into this book about the underworld. It's interesting to think how we know more about space (as in the book above) than we do about what's underground. In this book, Macfarlane sets out to explore the unknown, mostly by traveling through caves and mines and the underground network of tunnels in cities such as Paris.
Macfarlane also explores what's just underneath our feet. Dig down and you'll find a great world of bugs and worms along with roots and various types of soil. As he makes such pilgrimages, Macfarlane muses about our uses of the earth (burying the dead to that which is dangerous, like nuclear waste). He frequently draws on literature and mythology about the underworld. In Junior High, when I was into a Jules Verne kick, I read Journey to the Center of the Earth. However, I didn't realize that in the 19th Century, there was a sub-genre of exploration into the earth.
I found this book fascinating and look forward to reading and listening to more of Macfarlane's work. Two years ago, I read Macfarlane's The Old Ways. He's a British author and explorer that draws on a vast knowledge as he shares his explorations. As in all the books above, rivers also appear in this book, they're just underground .