Two days after Christmas, I headed to Southeastern North Carolina. The 29th was my father's 85th birthday, and my sister had planned a party that I didn't want to miss.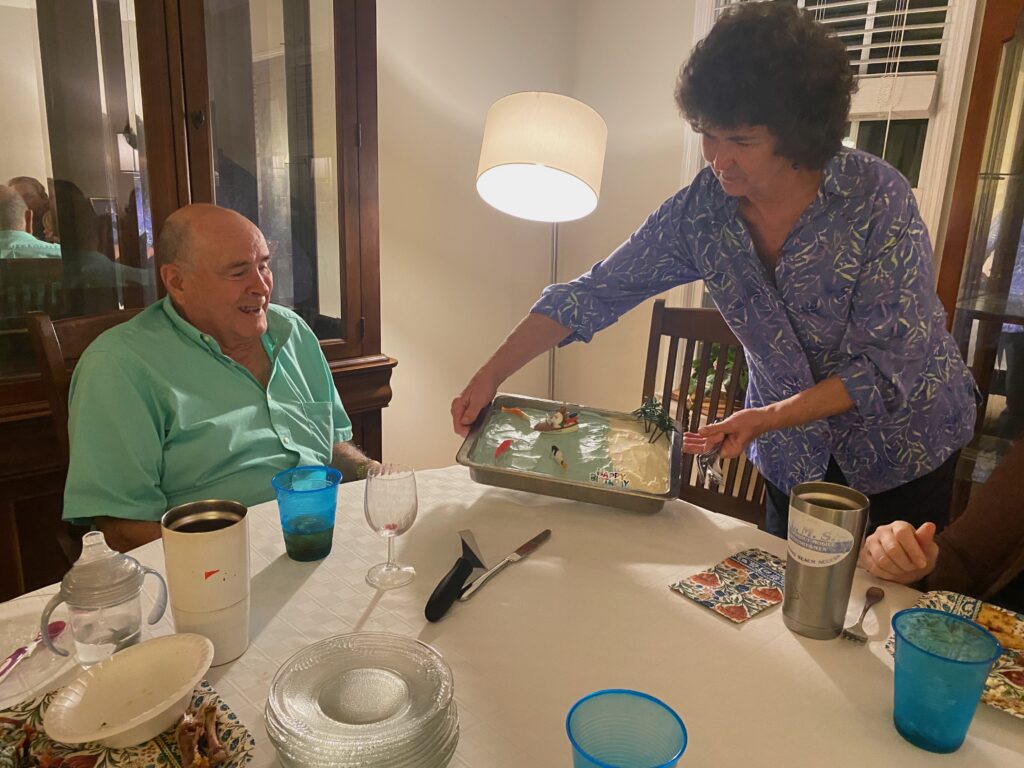 The weather for the first five days were incredible. On New Year's Eve, my dad and I paddled from Trail's End to the south end of Masonboro Island. My brother brought everyone else along in his boat, so that we might have lunch on the island. My daughter was introducing Apple, her new dog to the ocean (I even gave Apple a ride in the kayak).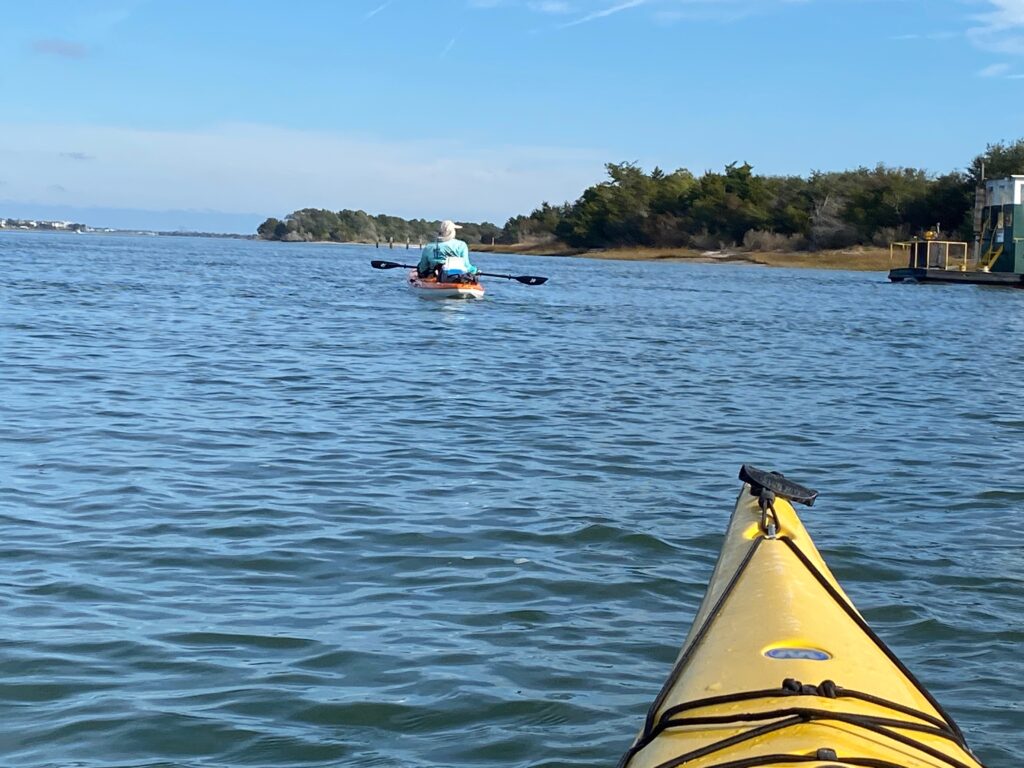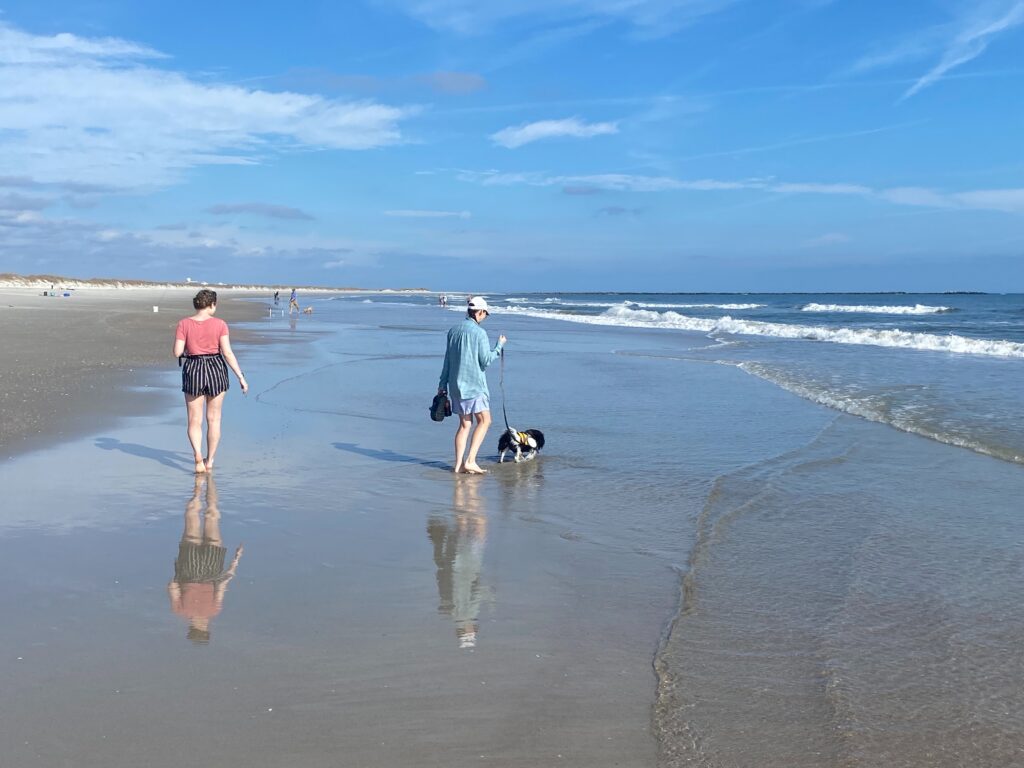 Apple trying out the water (It's hard to believe that it was warm enough to be in the water on New Year's Eve!)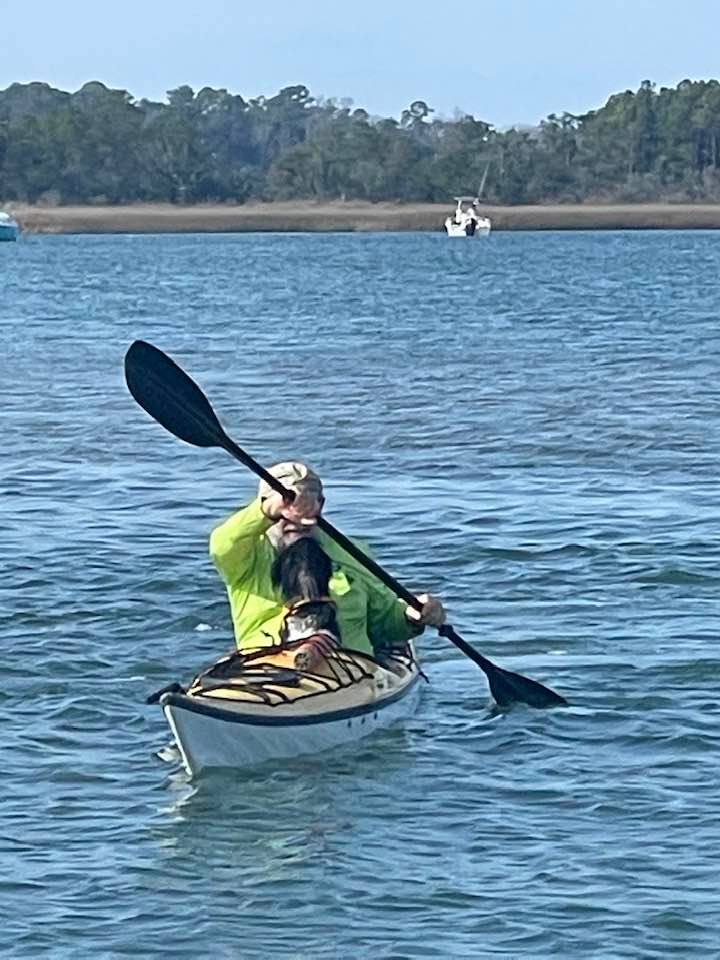 After an early night on New Year's Eve, Donna and I headed out to the beach for a New Year's Sunrise before she and Caroline headed back to the mountains (I was going to stay through January 5). The idea was to watch the first sunrise of the new year, but a fog bank offshore disappointed those waiting for the sunrise along the beach.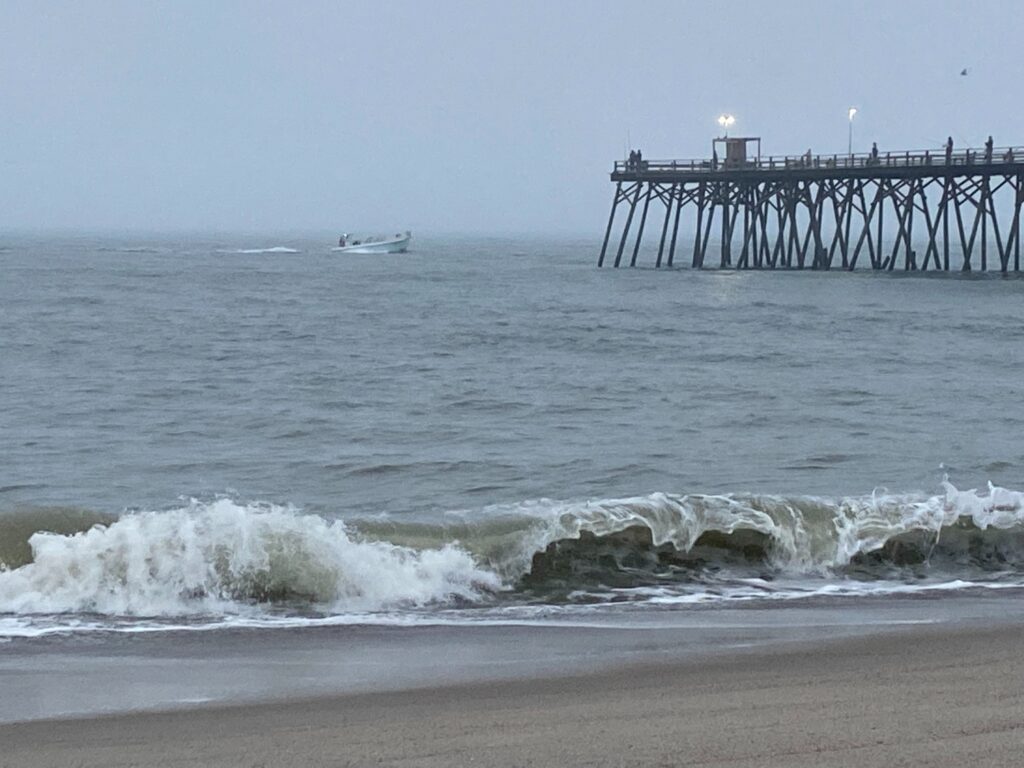 On New Year's Day, the wind picked up, so Dad and I headed inland and did a black water paddle on Rice's Creek. We paddled upstream several miles, to where the creek becomes just wider than a kayak. I left my sea kayak at home and used a boat of a friend of my dad (that was 12 feet long instead of 18 feet, making it easier to navigate).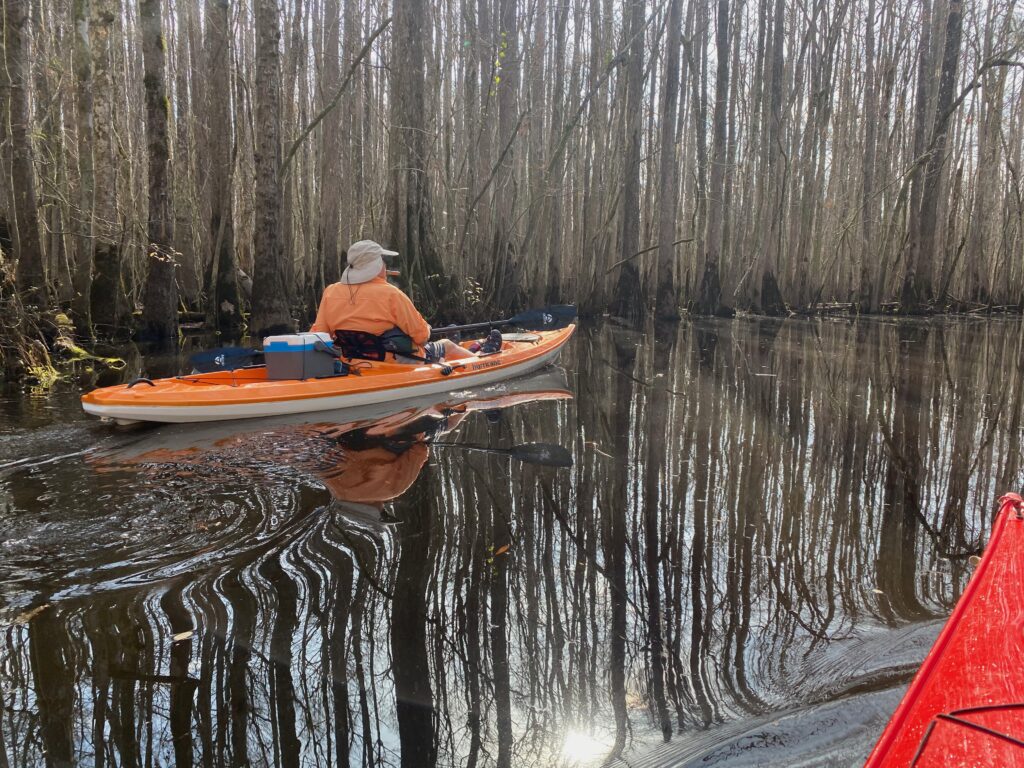 A poem written on Rice's Creek (I'm not sure who's the one with dark eyes)
The whole world appears in the reflection of the dark waters:
Cypress, tupelo, clumps of mistletoe, puffy clouds and blue sky.
Yet, I cannot see the long just underneath the water,
just as your dark eyes reflect the world while hiding much.
I had planned to either go to Cape Lookout or Masonboro Island to camp for a night or two, but the weather turned rough. We had winds approaching fifty miles an hour on Monday, so we stayed home and I read. On Tuesday, my brother and I went down to scout out an area on the Waccamaw River that he wanted to see about paddling. The weather had turned cold and was freezing, but we dressed warm and covered about 13 miles of the river, starting at Conway, South Carolina to Peachtree Landing. When I lived in Whiteville, in the early 1980s, I had paddled on the Waccamaw several times, between Lake Waccamaw and Pireway. I'd never been on the river in South Carolina.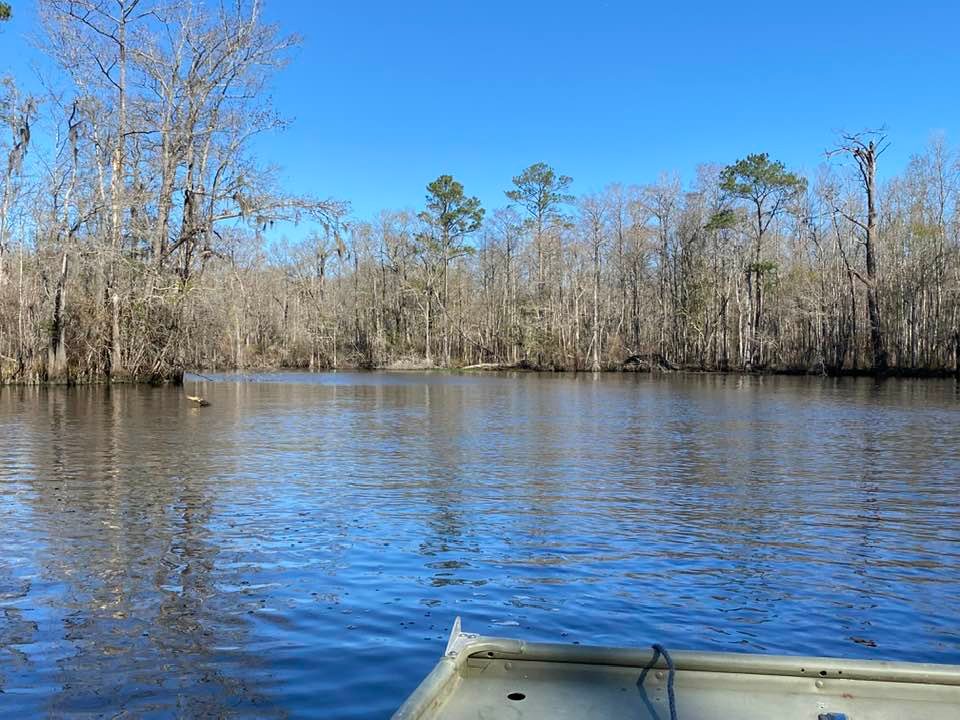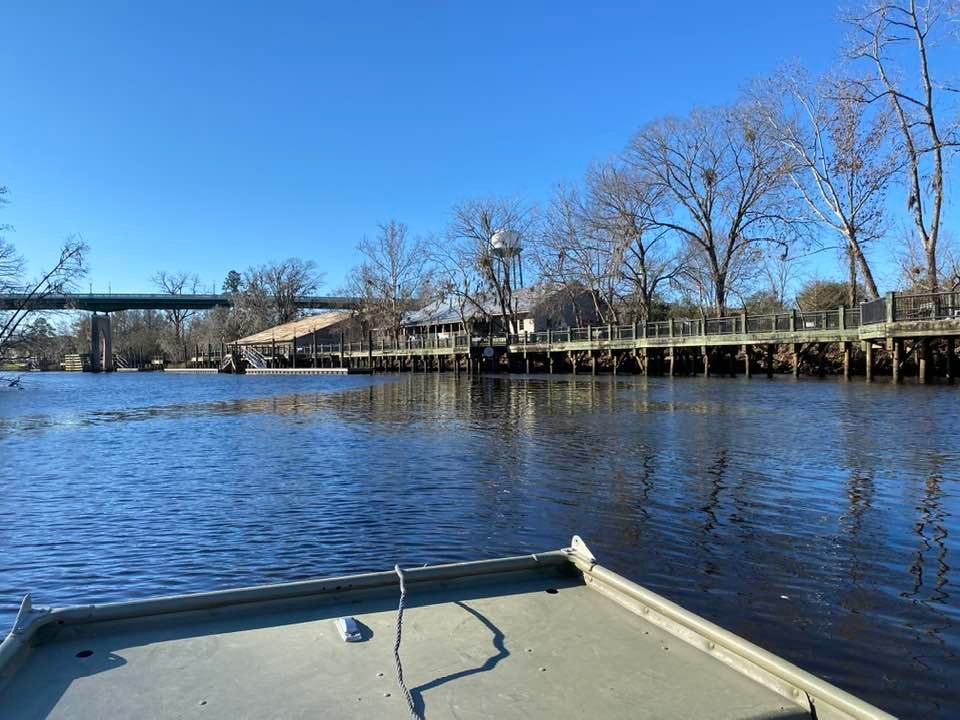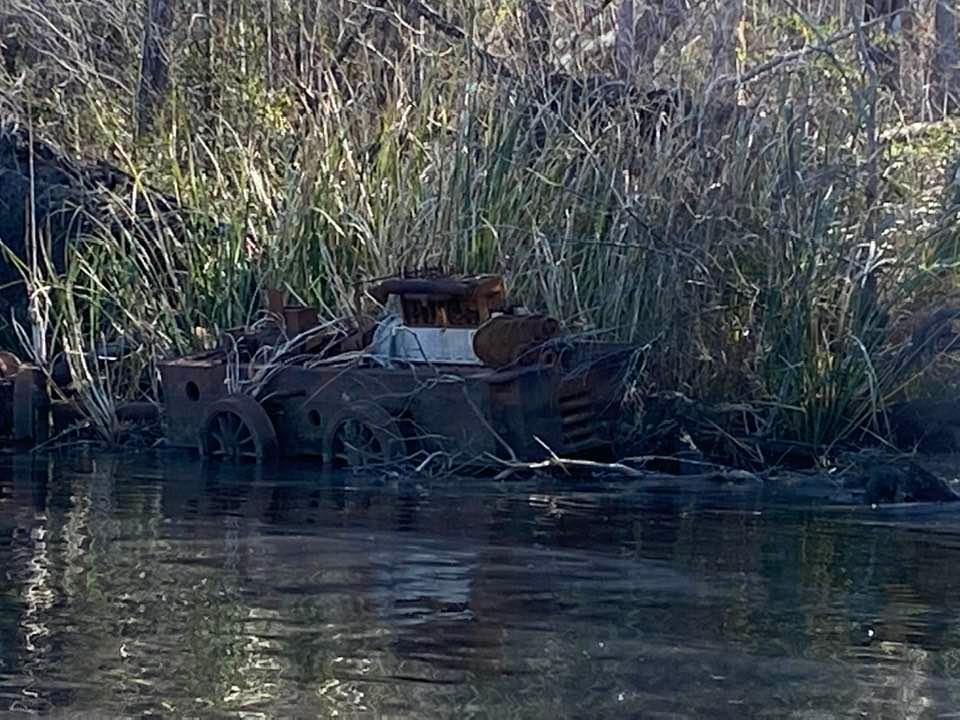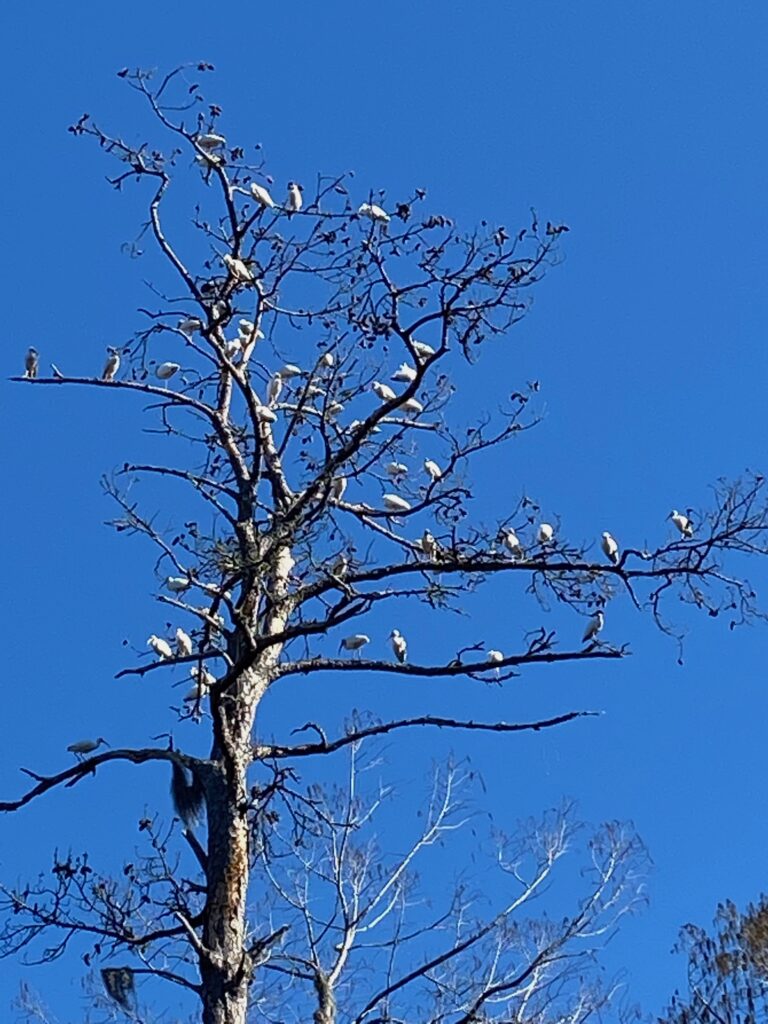 I came back to the mountains on Wednesday, between two winter storms (one was on Monday and the second on Thursday).