Mark Jarman, Dailiness: Essays on Poetry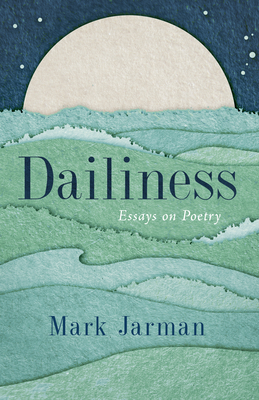 (Philadelphia: Paul Dry Books, 2020), 177 pages.  
I became acquainted with Jarman's poetry through poems published in the Reformed Journal.  Dailiness consists of a series of long essays on various aspects of poetry. Originally, I thought I would use this as evening reading, but the essays were too long and deep for that. I found myself falling asleep. They required more attention, so I began to read them in the morning with better success. Not only do these essays need to be read, but they also need to be pondered. As they are independent of each other, I recommend reading one per sitting.  In each essay, Jarman muses about aspects of poetry as he reflects on a concept (like dailiness) while engaging in a conversation with poems throughout the ages. 
After opening with a reflection of the epic Gilgamesh, the author explores the role of metaphor and repetition in poetry. He insists on the need for one to write daily with two essays (dailiness) and devotes essays to poetry as devotion and as part of the religious life. Here, he attempts to save the George Herbert (the parson poet) from critiques of T. S. Eliot and Samuel Johnson. However, to Herbert's credit, Coolridge appreciated his poetry and Simone Weil credits one of his poems for her Christian conversion. Jarman (as with Malcolm Guite who I review below) explores the work of Seamus Heaney. I found his concluding essay on the pronoun "Something" inspiring.  Reading this essay after church on Palm Sunday, which lead me to write the poem below.  
I liked the book but would only recommend it to those serious about poetry. In a good way I found myself often looking up words (not in a dictionary, but with google on my phone). Like many books I read this one provided me with another book to check out, John Drury, Music at Midnight: The Life and Poetry of George Herbert (University of Chicago, 2014).
Now here is my poem:
Palm Sunday 2022
Something is happening and will happen this week.
Something so dark and terrible we can barely comprehend over the noise of this day 
filled with excitement and expectation 
as the Messiah rides into Jerusalem to the cheers of the crowd.
For evil lurks behind these walls and in the minds of those in power, 
and soon, the expectation of the crowd will melt into the excitement of a spectacle 
as the innocence one dies and the guilty go free.
Something is happening and will happen this week.
Something so wonderful and hopeful we can barely comprehend over the noise of this day 
filled with excitement and expectation 
as the Messiah rides into Jerusalem to the cheers of the crowd.
For the goodness of God prevails over evil and in the deep darkness of the week, 
on the stillness of the morning of the third day a light will burst from a tomb 
as the innocent one rises and the guilty pardoned. 
                                    -Jeff Garrison, April 10, 2022
Malcolm Guite, In Every Corner Sing: A Poet's Corner Collection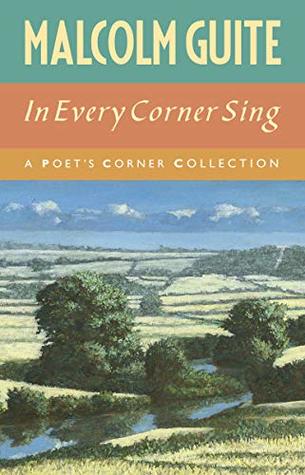 (Norwich, UK: Canterbury Press, 2018), 196 pages.
I had not read Guite when I heard him speak at the HopeWords Writing Conference in Bluefield earlier this month. While there, I purchased and had him sign this collection of his columns which appeared in Church Times, a British magazine. Each article is about 500 words or two to two and a half pages in length. Although English, Guite spent part of his years growing up in Canada. As I read this book, I enjoyed getting to know him better. Each article draws on poetry, from ancient to modern poets including a few from his own hand. 
 In them, he muses about poetry and the natural world. We learn of a man who enjoys many things, from smoking a pipe to walking his dogs. We also learn of his deep faith in Christ, his delight at the natural world, and how we are connected to those who came before us. Most of these essays have a nice twist at the end. In one story, he marvels at an old bridge as he canoes "Willow" on a river through the bridge. The last two arches in the bridge are "new." They were rebuilt after having been destroyed Cromwell's era (17th Century) to prevent an army from taking a town.  After flirting with the bridge, the poetry of Tennyson and Eliot, he ends marveling at the bridge God has built through Christ that cannot be destroyed. 
This was a perfect wind-down book for the evening as I could read through four or five of the seventy-three columns, before closing the book, turning out the light, and going to bed.
Peter Yang, The Art of Writing: Four Principles for Great Writing that Everyone Needs to Know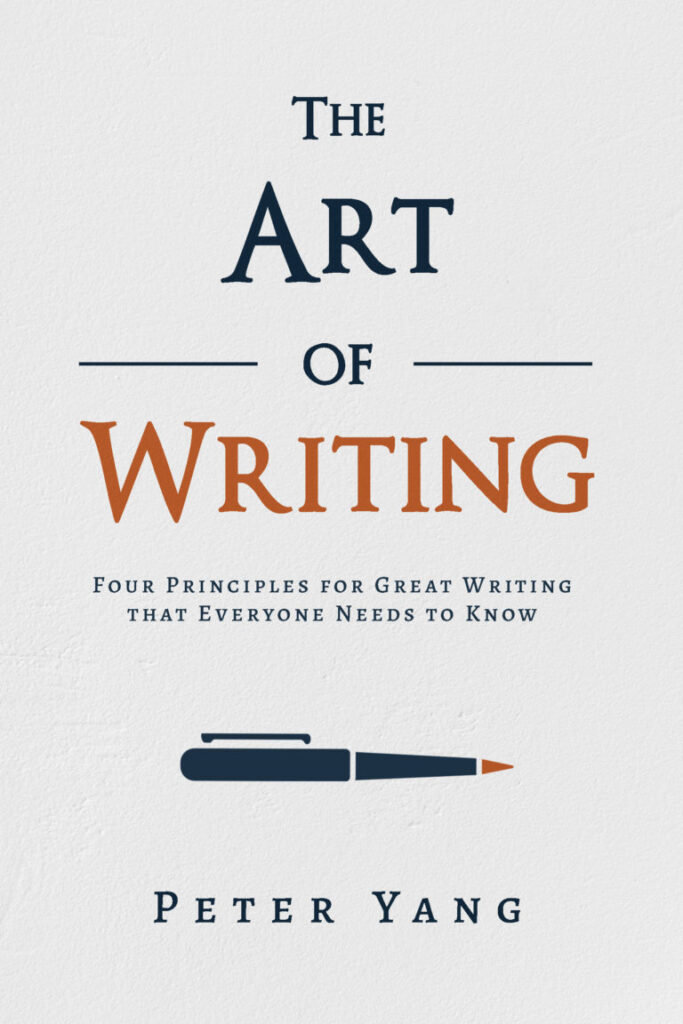 (TCK Publishing, 2019), 89 pages. 
Yang distills the writing process into four principles: Economy, Transparency, Variety, and Harmony.  And, with homage to "economy", he does this in 89 pages. A lot of people could benefit from these principles to help clarify their thoughts on paper. This is the value of this small volume. While this may not be on par with William Zinsser's On Writing Well, few people will wade through Zinsser's more detailed prose. What Yang provides are simple ideas, each backed up with a couple of stories and examples. For the person just wanting to learn some basic techniques to make their writing appeal to more audiences, The Art of Writing would be a good place to begin. Disclaimer: I received this book in exchange for an honest review of the work.