Review of Dear Park Ranger: Essays on Manhood, Restlessness, and the Geography of Hope By Jeff Darren Muse
Advance Publication Edition
This book will be released on May 6 and is available for preorder.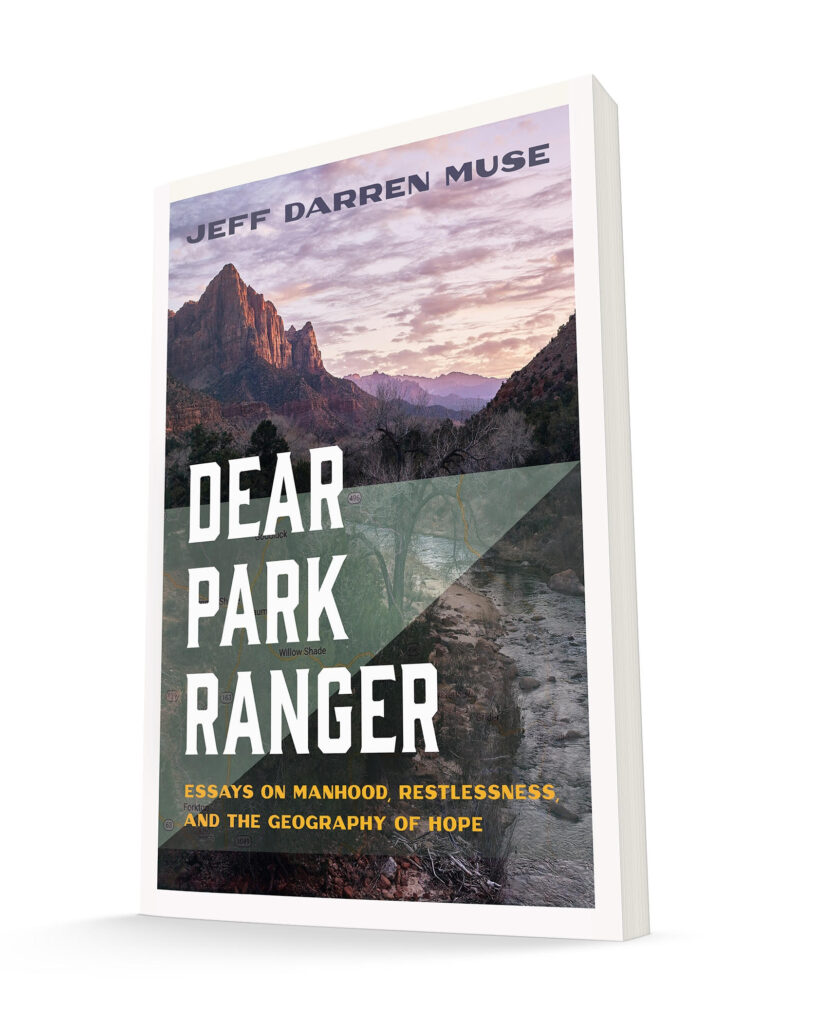 Through a series of essays, Muse sews together a patchwork memoir of his life in a quilt-like fashion. Some of these stories are humorous and while others are quite sad. Together, they provide important details of Muse's life as a middle-aged man dealing with life changes along with environmental and racial issues facing our country. Muse looks at how his family background, his love of nature, the authors he's read, and being a white male influences his views and creates the man he is today. Many of us reading these essays will find a helpful voice as we struggle through similar issues.
Born in Indiana, Muse is a Hoosier. His father was an alcoholic from rural Kentucky. In several essays, Muse explores his Appalachia roots, from his early travels to his grandparents with his father, to his return to Kentucky as an adult, long after his father's death. Muse's parents split when he was a child. He was mostly raised by his mother who struggled raising two boys. Muse found a place for himself playing football.
In college he met a student from Astoria, Oregon. Visiting her home, they took a car trip down the Pacific coast which changed his life. While the relationship didn't work out, Muse fell in love with the West. Later, he fell in love with Paula, a ranger for the National Park Service. They married. Parts of this book feels like a love-letter to her. However, Muse is careful to protect her. While he mentions the harassment she experienced in the Park Service and the lawsuits, he doesn't go into detail. Instead, he lets his readers know that's her story to share. 
Muse has worked in a variety of positions as he followed his wife's career around the country. His employment mostly involves outdoor education and park interpretation. Starting in the Pacific Northwest, they have also served at Pipe Spring National Monument (where she worked as Muse took seasonal positions at nearby Zion National Park). They have lived in the Upper Midwest, where he worked on a boat taking tourist up the headwaters of the Mississippi. When the National Park assigned her to Charleston, SC, Muse took a job at a local plantation teaching about slavery. This position allows Muse to explore his white privilege and deal with the issue of race. Shocking, the fire towers in the American West, where one seasonal employee lived, are approximately the same size as slave cabins in which whole families lives in the American South. At the end of the essays, Muse and Paula leave the South and return to the West.
Along his travels, Muse studied creative writing. One of his professors in an MFA program taught "you can only come from one place." Muse uses this concept to dig into his Hoosier background, but I found myself thinking these combined essays refute this idea. While he's from Indiana, each new place and experience adds to his experience and combined creates him into the person he has become. While a Hoosier, I think he's also a Westerner, drawing from the rainy Pacific Northwest and the arid southern deserts.
As I read these stories, I found myself pondering my own experiences and decisions.  Surprisingly, there are many similarities, such as how a futile attempt to woo woman brought us both into an appreciation of the American West. Muse often quotes authors who have influenced his thinking, and I have read most of their works. Finally, Muse attempts to understand issues of race while working in South Carolina. Growing up Southern, I have been very conscious of race and its role in my life going back to at least the third grade. 
Dear Park Ranger contains eighteen well-crafted essays. I recommend the book, especially for those who enjoy the wilderness or learning how a person's experiences inform their lives. I was provided an advance review copy of this book in exchange for an honest review.
---
The author's mini biography: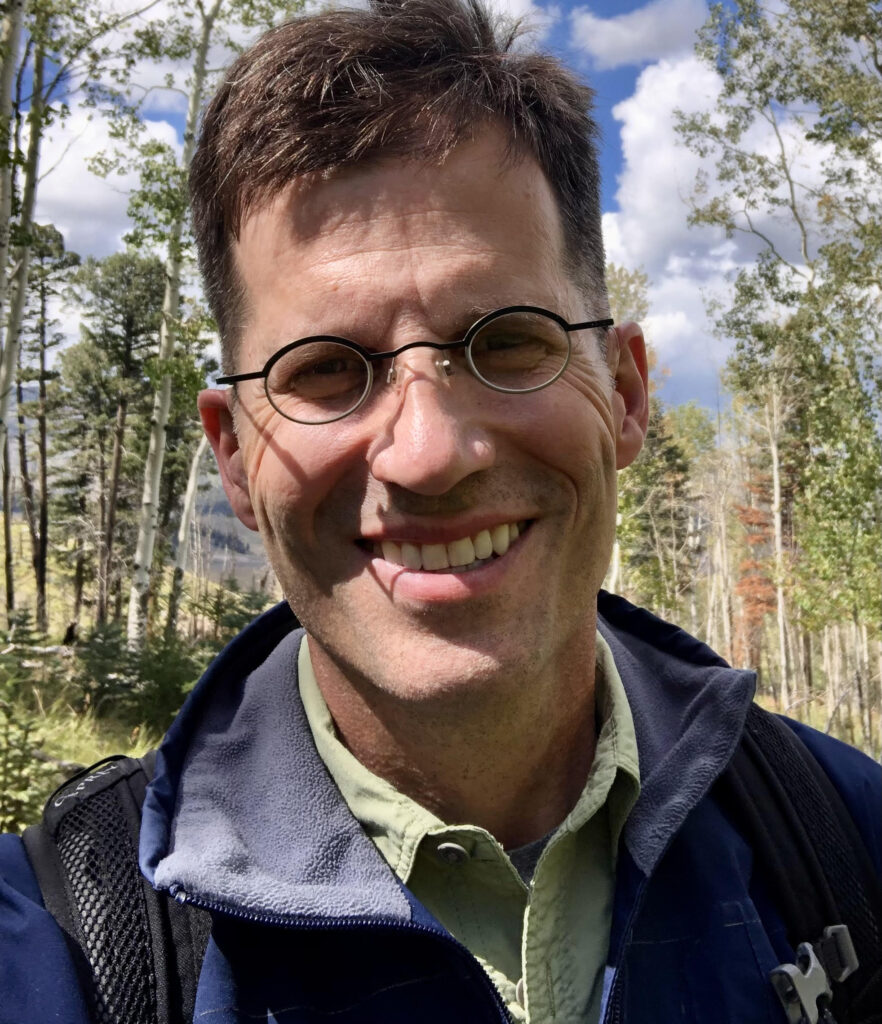 From crawdad creeks and public wildlands to college classrooms and prison gardens, Jeff Darren Muse has worked throughout the United States as an environmental educator, historical interpreter, and park ranger. As a writer, he is inspired by Brian Doyle's dictum: "The essay is a jackdaw, a magpie, a raven. It picks up everything and uses it." He has published in Ascent, The Common, High Country News, and River Teeth, among others. Today, while working seasonally as a wilderness ranger in northern New Mexico, Muse lives with his wife where the aspen-studded Sangre de Cristo Mountains tumble into Santa Fe.