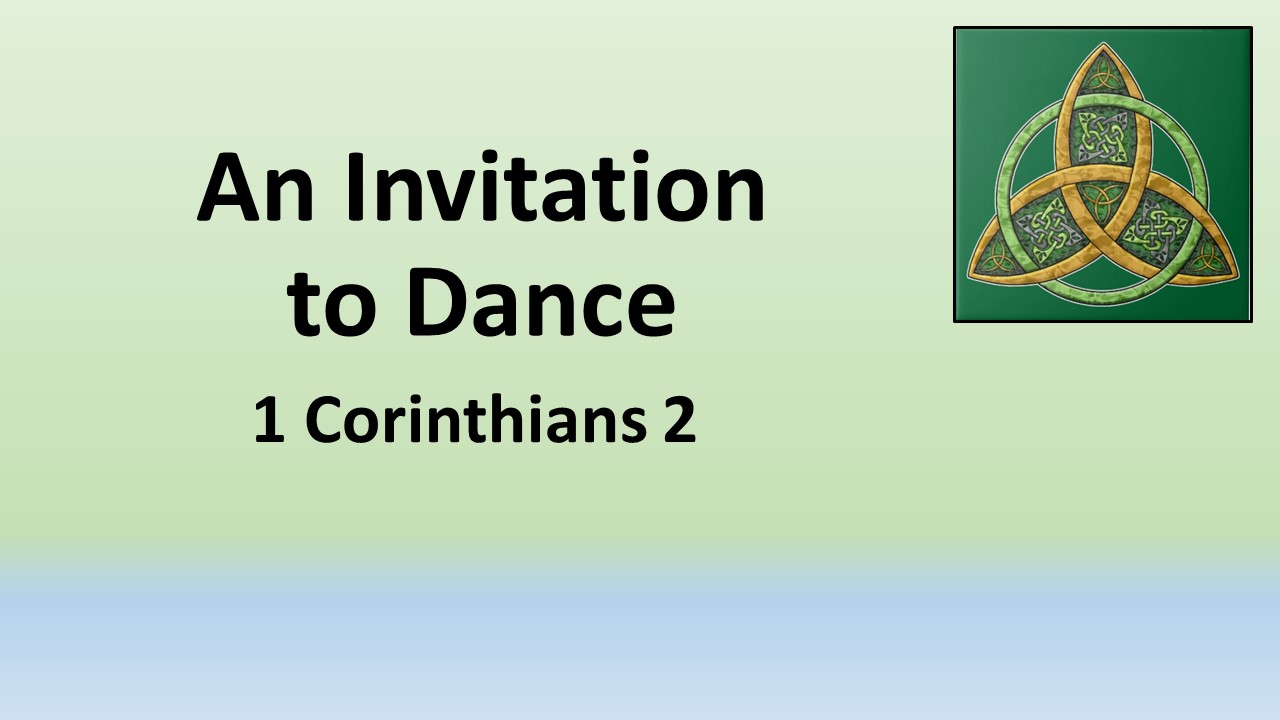 Jeff Garrison
Skidaway Island Presbyterian Church
1 Corinthians 2
June 16, 2019
Who likes to dance? I'll admit that I have two left feet and am not exactly graceful on the dance floor. But thankfully, when it comes to the eternal dance, the only one that matters, I don't have to depend on my own grace. That's the good news.
It's Trinity Sunday. "So what?" You might think. "What does the Trinity have to do with me?" If we just think of God as some force up in the sky, then the Trinity wouldn't mean much to us. But thankfully, that's not the way God works.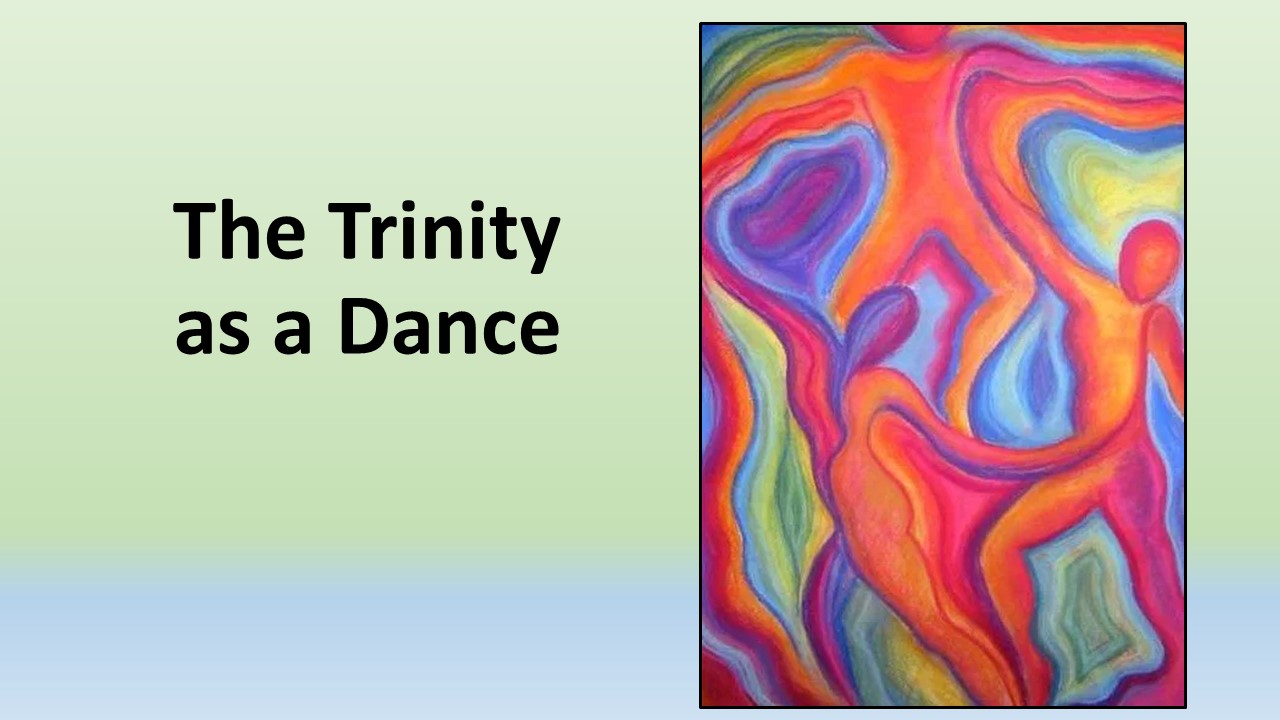 On the flyleaf of the bulletin, I placed a quote from Brian McLaren, who describes the Trinity as a divine dance.[1] If we think of the Trinity in this fashion, it does matter. For as the three members of the Trinity, who are mysteriously one, dance, they reach out and invite us to join them. God the Father, the Creator of all that is, wants us to enjoy his handiwork. Jesus Christ the Son, the Redeemer, the one who pays the price for our sin, wants us to make the most out of the new life he offers. The Holy Spirit, whose presence remains with us in this world that can often be daunting, draws us into this dance. And once we join the dance, we are to draw others, as God is praised.
The Trinity reminds us that at the very center of God is about love and relationship. God invites us into a relationship. Do we accept the invitation to dance?
Our passage today is steeped in theology.  Paul lays down a foundation for the Trinity and how God is working to reconcile us back to himself.  Read 1 Corinthian 2.
###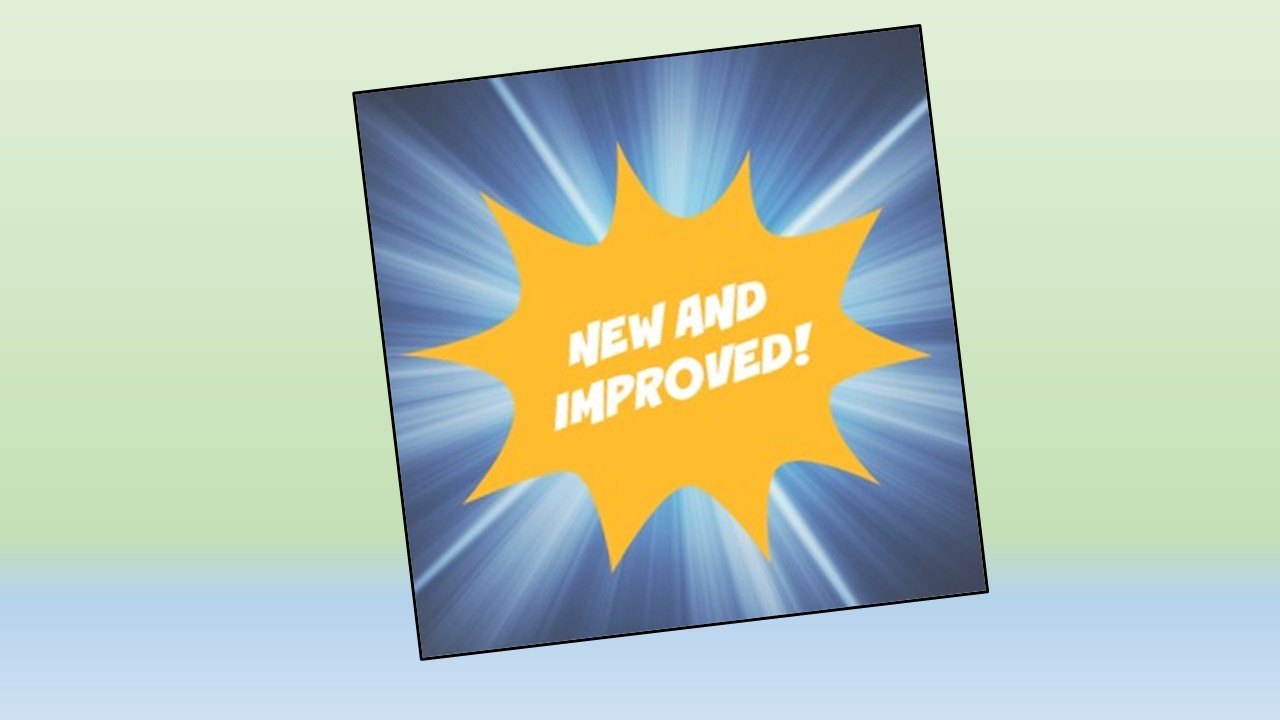 "New and improved!" It's a marketing cliché we hear all the time. Yet, it gets out attention. Whether it is laundry detergent, automobiles, cell phones, computer play stations or soft drinks, our ears perk up and we rush out to buy. This is also be true for churches. We start a new program, there's a new minister, the music is new, and so forth. We're drawn to what's new. By the way, this isn't anything new! Paul faced this in Greece. The Greeks coming onto the scene. When he was in Athens, Paul was given the podium to speak before the philosophers about his faith.[2] But Paul knew that his message wasn't based on the sophistication of his argument, but on a deeper truth that mere humans cannot understand without divine intervention. So Paul tells the Corinthians he came knowing nothing but Jesus Christ and him crucified.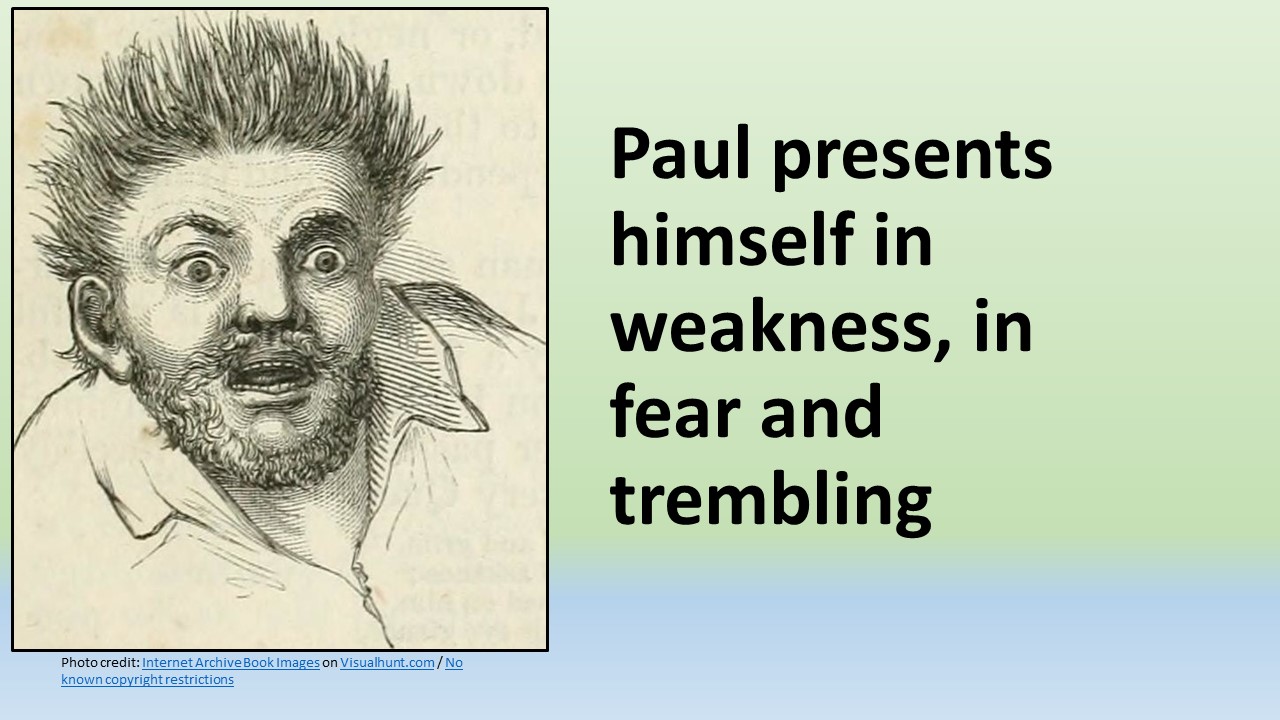 Paul presents himself in weakness, in fear and trembling.[3] He doesn't depend on his words or his rhetoric to make the case; instead he depends on God's Spirit. But this doesn't mean that Paul talks to the Corinthians as if he's a country bumpkin. He's not, as the detail of his arguments illustration. It's just that Paul is referring to God's wisdom, which is beyond human understanding.
God's wisdom is eternal and hidden, yet it's revealed to us. God is free to do that. In verse 8, Paul refers back to Jesus' crucifixion. The people who crucified the Savior were bright people, but they did have true wisdom. They did not know God; for if they had they would not have crucified Jesus.
         Paul is affirming here the Reformed doctrine of Irresistible Grace, or as it is known in the Westminster Confession "Effectual Calling," which acknowledges God's hand in our belief and understanding of the work of Christ.[4] What this means is that God gives us even the faith we need to believe! God's Spirit works through our spirit to bring us to faith in Christ.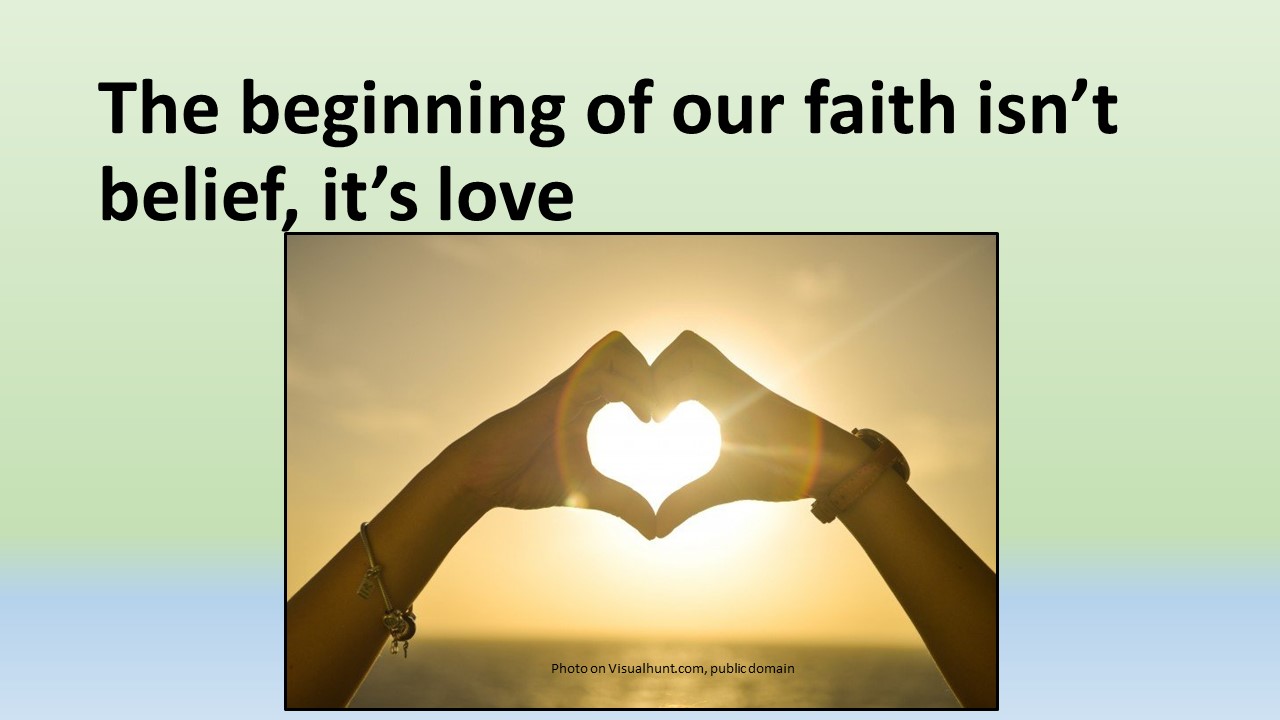 As we read in Verse 9, we can't imagine that which God has arranged for those he loves. God's love for the world is beyond our comprehension. The beginning of our Christian faith isn't belief, its love![5] God's love! And as we continue reading, we learn that God lets us in on the secret of his great love.  God's Truth is shown in the person of Jesus, a truth that for those who don't understand seems foolish.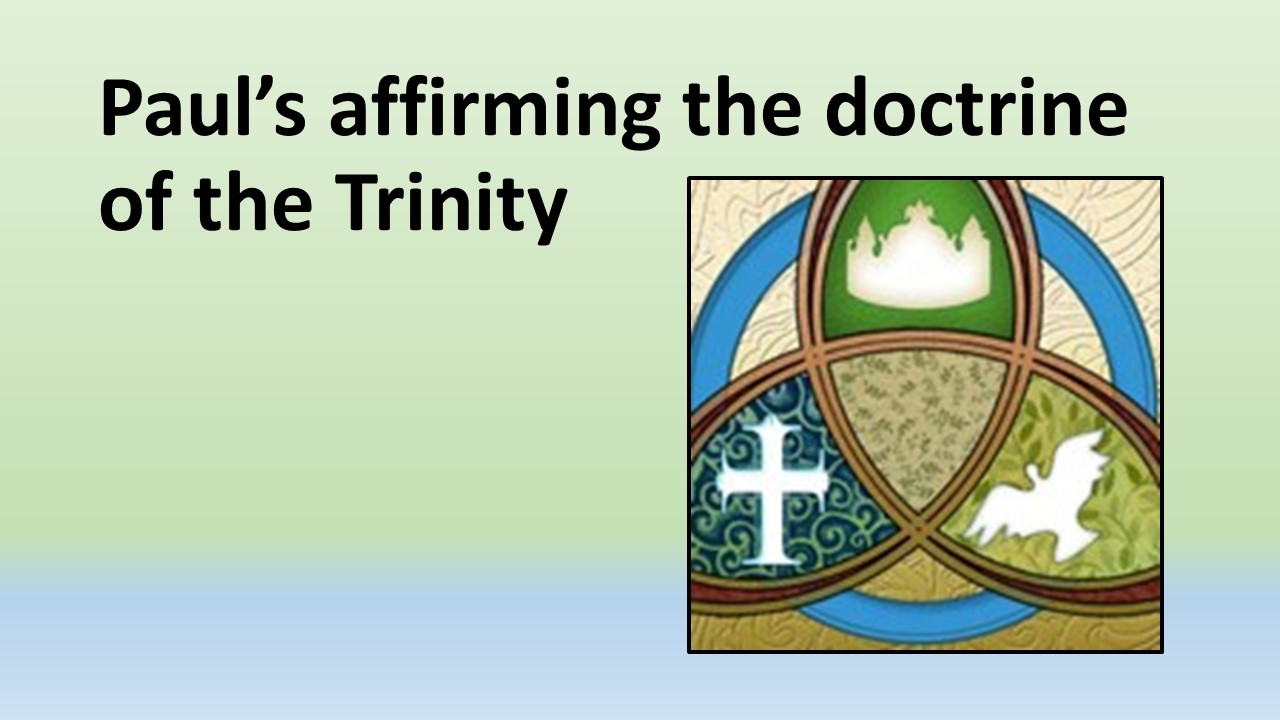 In Ken Bailey's commentary on 1st Corinthians, he points out how Paul is affirming the doctrine of the Trinity throughout this passage. God the Father has all things under control; in Jesus, God comes to us as a man, in a manner that we might understand; and God's Spirit, working through our own spirit, reveals this to be true. We see the three persons of the Trinity at work here. Although Paul doesn't use the term Trinity, through rhetorical exegesis, Bailey cites six occasions in these verses where Paul alludes to the Trinitarian concept. Bailey, who taught most of his career in the Middle East, tells of a time he was a part of a Christian-Muslim dialogue. After dinner, one evening, one of the Muslim scholars questioned him as to the Trinity, asking for his help to understand this Christian doctrine. Bailey took the scholar to this passage and spoke about God's work as shown throughout these verses. [6]
What does the Trinity mean to you? Do you see the mystery of the doctrine of the Trinity important to your understanding of the faith?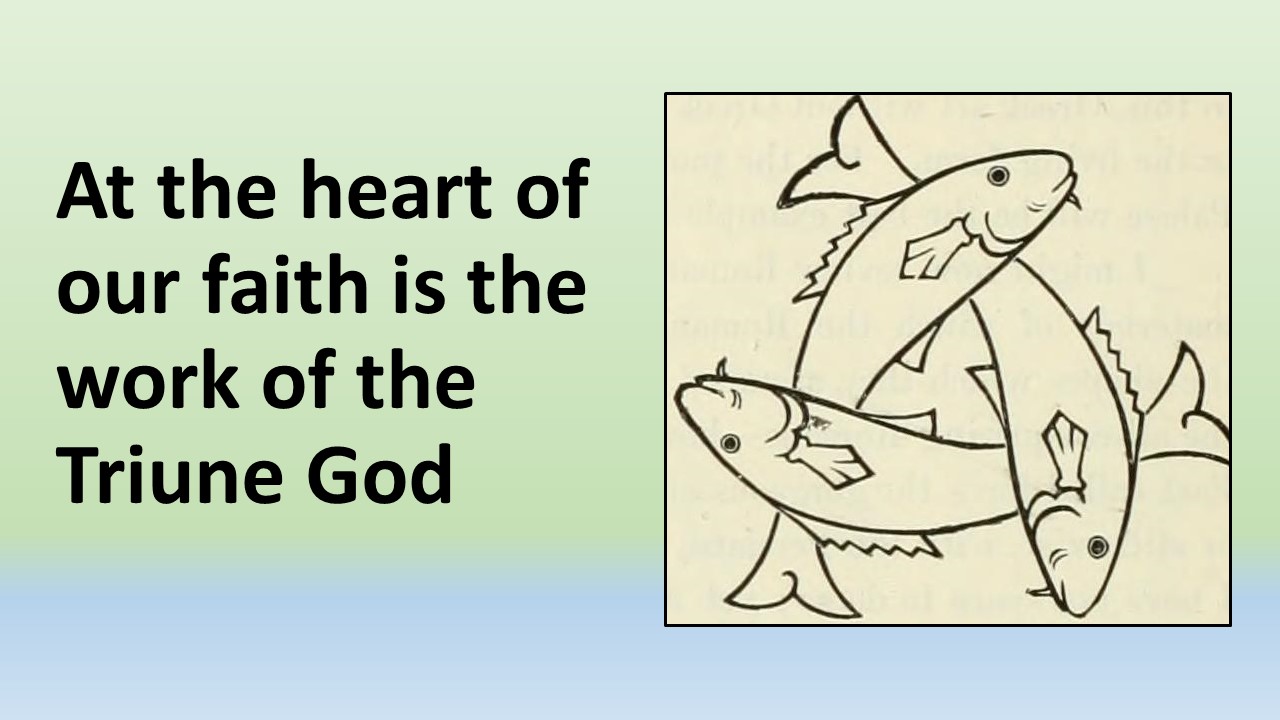 One popular phrase among Presbyterians is "The Church reformed, always reforming." It is often cited as a reason for us to change, but it has nothing to do with that and the way it is often cited leaves off an important part of the phrase that came out of the Reformation and proclaimed, "The Church reformed, always to be reformed according to the Word of God in the power of the Spirit."[7] The fullness of the phrase proclaims the truth of both God's word, which is grounded in Jesus Christ, and God's Spirit, which works through us to reclaim us into God's family. At the heart of our faith is the work of the Triune God., who makes such reform possible. Without God, we'd be blow to and fro like a sailboat without a rudder.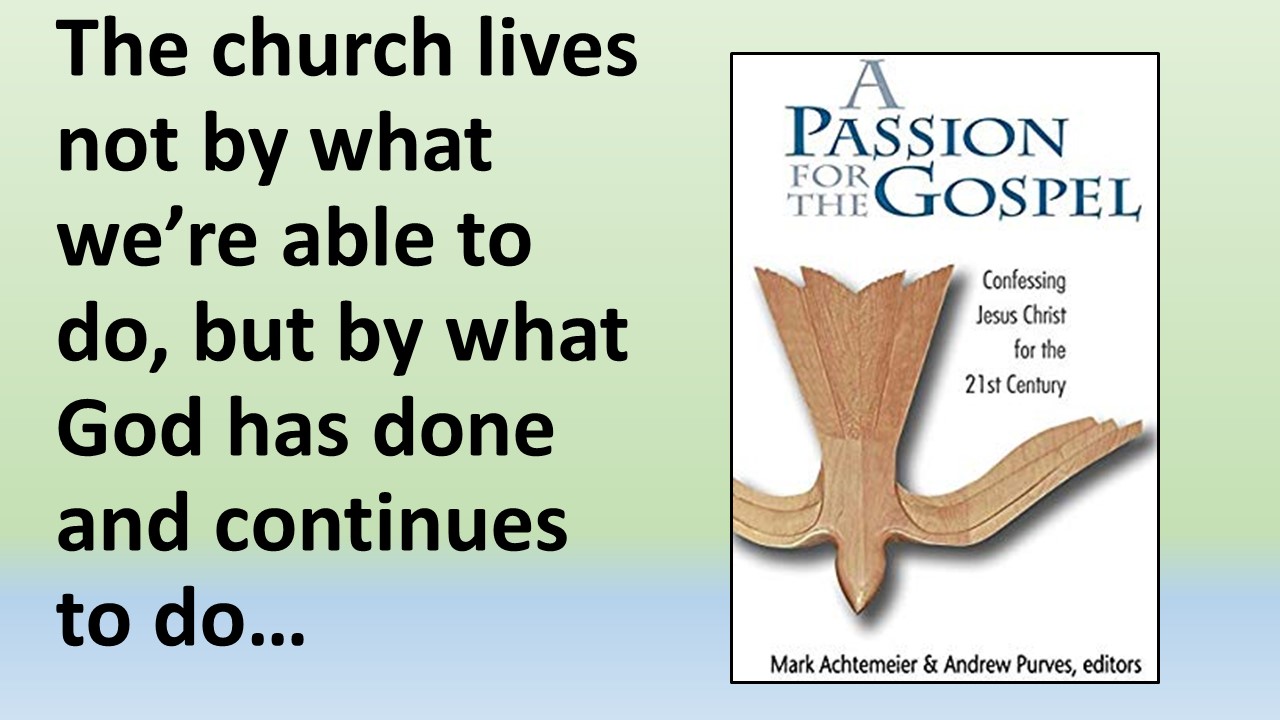 Sometimes we think too much of ourselves, as if we're self-sufficient and can do it all. In my reading for this sermon, I came across this line which popped out at me: "The church lives not by what we're able to do, but by what God has done and continues to do in Jesus Christ by the power of the Holy Spirit."[8] Do you see the interactions of the three persons of the Godhead here? Father, Son and Spirit, they're all present. What's ultimately important isn't what we do, but what God does. Yet, often what God's does is done through us.
I have always appreciated the insights of Alexander Schmemann.  He's deceased but when he was alive, he was probably the top American theologian in the Russian Orthodox tradition, one of those groups that describe the Trinity as a divine dance. In his masterful work, For the Life of the World, he wrote about how we, as humans, tend to meet the need we have for God with empty human endeavors. We need to experience God, but we often go for some design we concoct and which fails to meet our needs.[9]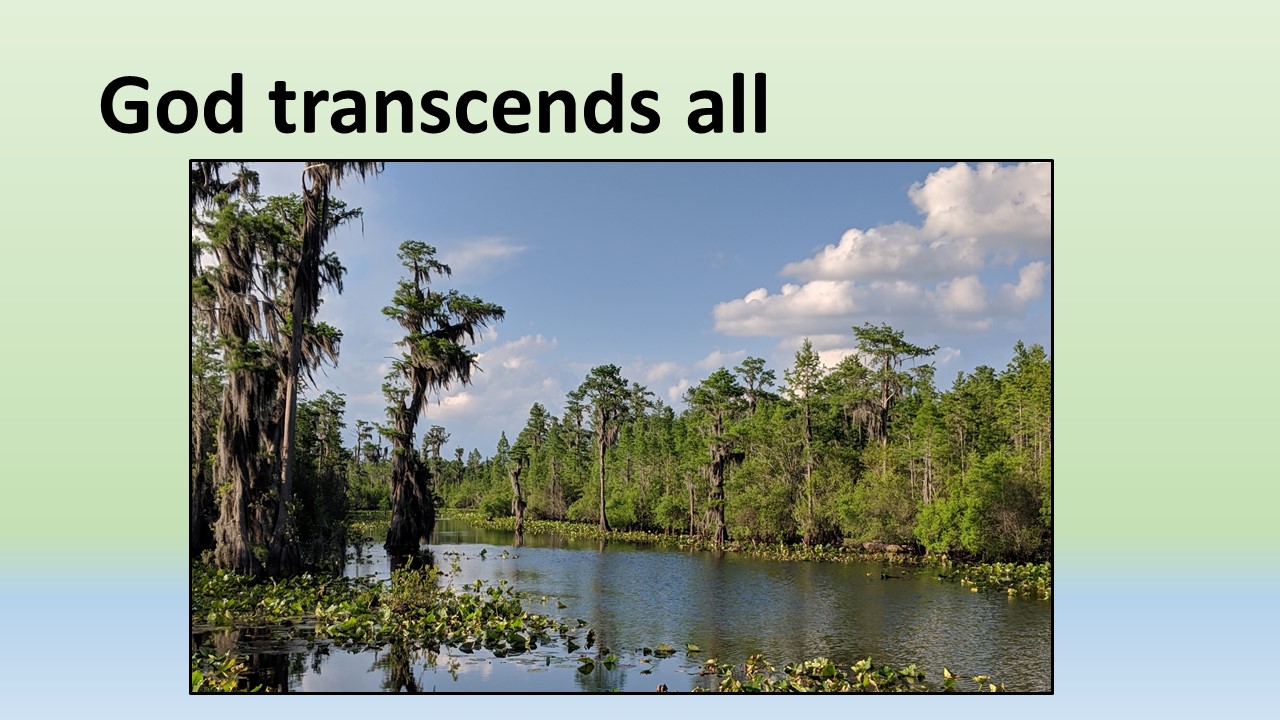 Essentially what Schmemann goes on to say, and what Paul also says, is that we need to experience a god that is not forced into our secular beliefs, but the God who transcends all so that he might reach out to everyone in love. Paul is referring to a God that is so big he can't be contained in our human constructs. As believers, we need to be open to God speaking in and through us. And because we love God, we should seek to do that which God loves. For that is why we've been created.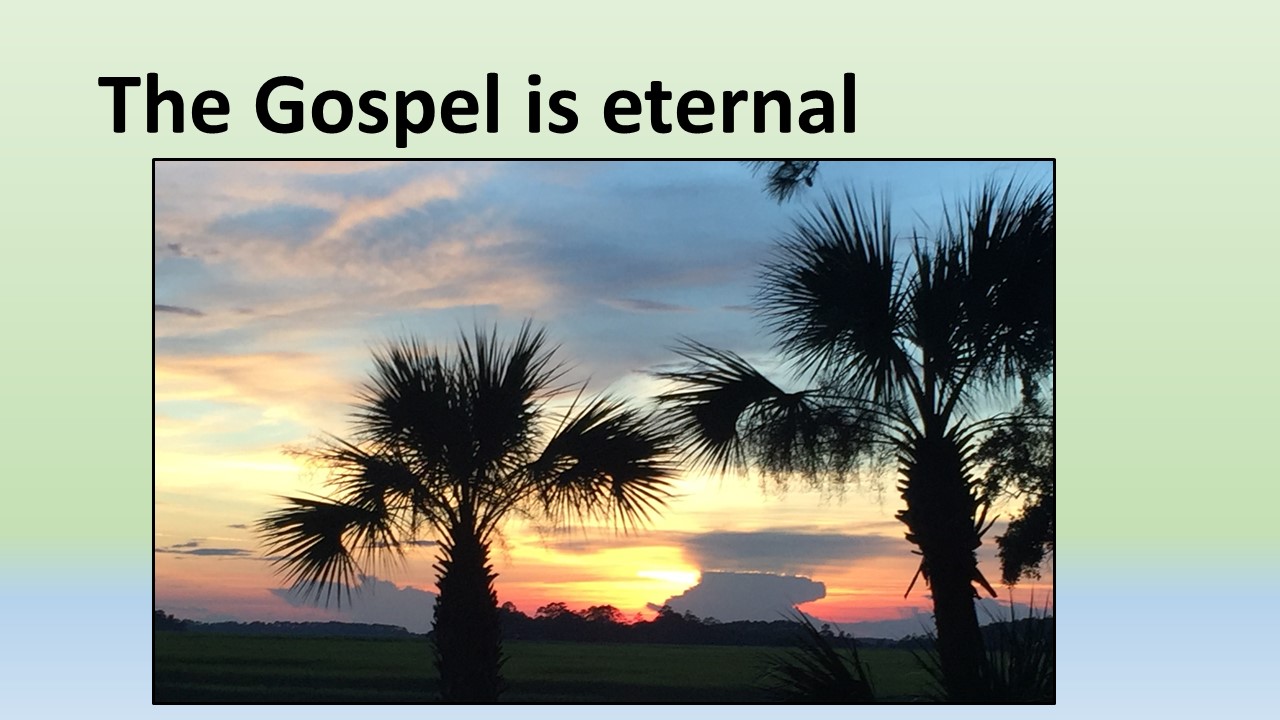 Back to my opening point about new and improved… When it comes to the gospel there is no such thing. The gospel is eternal and does not depend on our efforts to be improved. The gospel depends on God's triune efforts to reach out to us in love.  It's a simple message that we are to humbly proclaim. Like Paul, we believe in and proclaim Jesus Christ. He is our Lord and Savior, our comfort in times of trouble and our hope in the future. Are we willing to join him? Are we willing to join the dance? I assure you, it doesn't matter ifyou have two left feet. Amen.
                                                                                ©2019
[1] Brian D. McLaren, a Generous Orthodoxy (Grand Rapids, MI: Zondervan, 2004), 55-56.
[2] Acts 17:16-21.
[3] I'm borrowing language here from the New Revised Standard translation of the Bible for 1 Corinthians 2:2-3
[4] Westminster Larger Catechism Q. 67
[5] Alexander Schmemann, For the Life of the World (1963, Crestwood, NY: St. Vladimir's Seminary Press, 1988 ), 105.
[6] Bailey, 115-118
[7] Book of Order, F-2.02
[8] Mark Achtemeir, "The Lordship of Jesus Christ," in a Passion for the Gospel: Confessing Jesus Christ for the 21st Century, Mark Achtemeier and Andrew Purves, editors (Louisville, KY: Geneva, 2000), 20.
[9] Schmemann, 134.