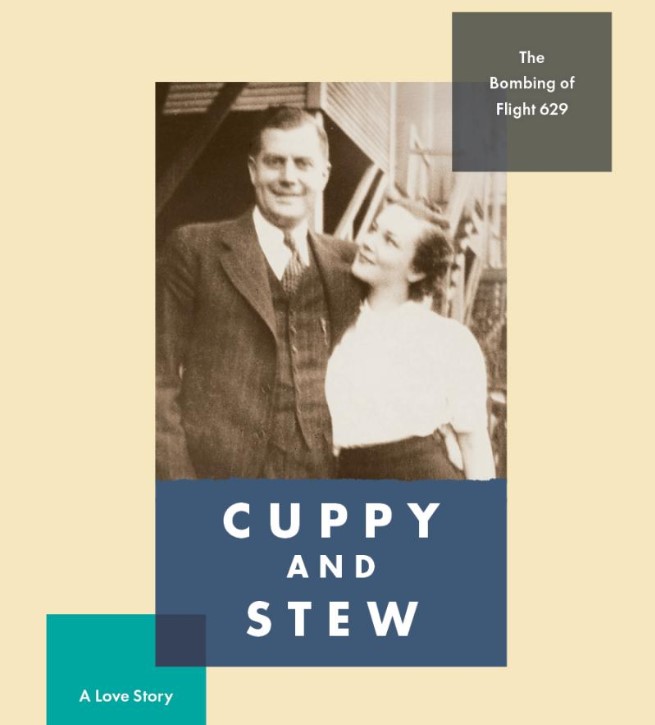 Eric Goodman, Cuppy and Stew: The Bombing of Flight 629, A Love Story (San Francisco: IF SF Publishing, 2020), 220 pages with a few photographs.
The narrator is Susan, the youngest daughter of Cuppy and Stew, who died in the crash of United 629 in 1955. She and her sister, Sherry, are orphaned and sent to Canada, where their parents are from, even though they were born in South Africa and were living in the United States. The book nicely divides in half, with the first part providing us the background of their parent's steamy romance. This led their father accepting a position as a mining engineer in South Africa. Then came the Second World War. Stuck in South Africa, they had two kids. After the war, they move to the United States and are living near Chicago. With the father having been estranged from his family (I won't give it away, you will have to read the book to learn why), the girls maternal grandmother stays with them while their parents travel by plane to the West Coast. They change planes in Denver, at which time their lives unknowingly intersect a disturbed young man who had stashed a dynamite bomb in his mother's suitcase. The man then purchased insurance on his mother. The plane, which should have been high over the mountains when the dynamite exploded, had been delayed and was only ten minutes into the flight. Everyone died, but because the crash was over farmland, it was quickly discovered how the plane crashed and who had done the deed. The bomber's pending execution hangs over the two girls.
After the crash, the girl's adolescent years in Canada are horrible. They first live with the grandmother who has many problems of her own. Then there are other relatives and foster families and a boarding school. The girls face abuse-emotional, physical and sexual. Susan, the narrator, is able to escape (she goes to Northwestern for college), while Sherry is trapped and unable to escape the dysfunctional situation she and her sister found themselves in as younger girls. The book is both hopeful and sad. There are adults whom the reader will want to slap upside the head and ask why they have to be such a monster or so cruel. And there are others who do what they can to look out for the girls. Children should never be pawns. Sadly, however, too many are pawns in an impersonal world, as show in this story.
This is a very personal book for Goodman. While it is book of fiction, it is based on his wife's and sister-in-law's story. Their parents died on United 629. The book reads well and quickly. This is the second book I've read by Goodman. Two years ago, in preparation to taking a writing class from him at the Iowa Summer Writing Festival, I read and reviewed his book, Days of Awe.
###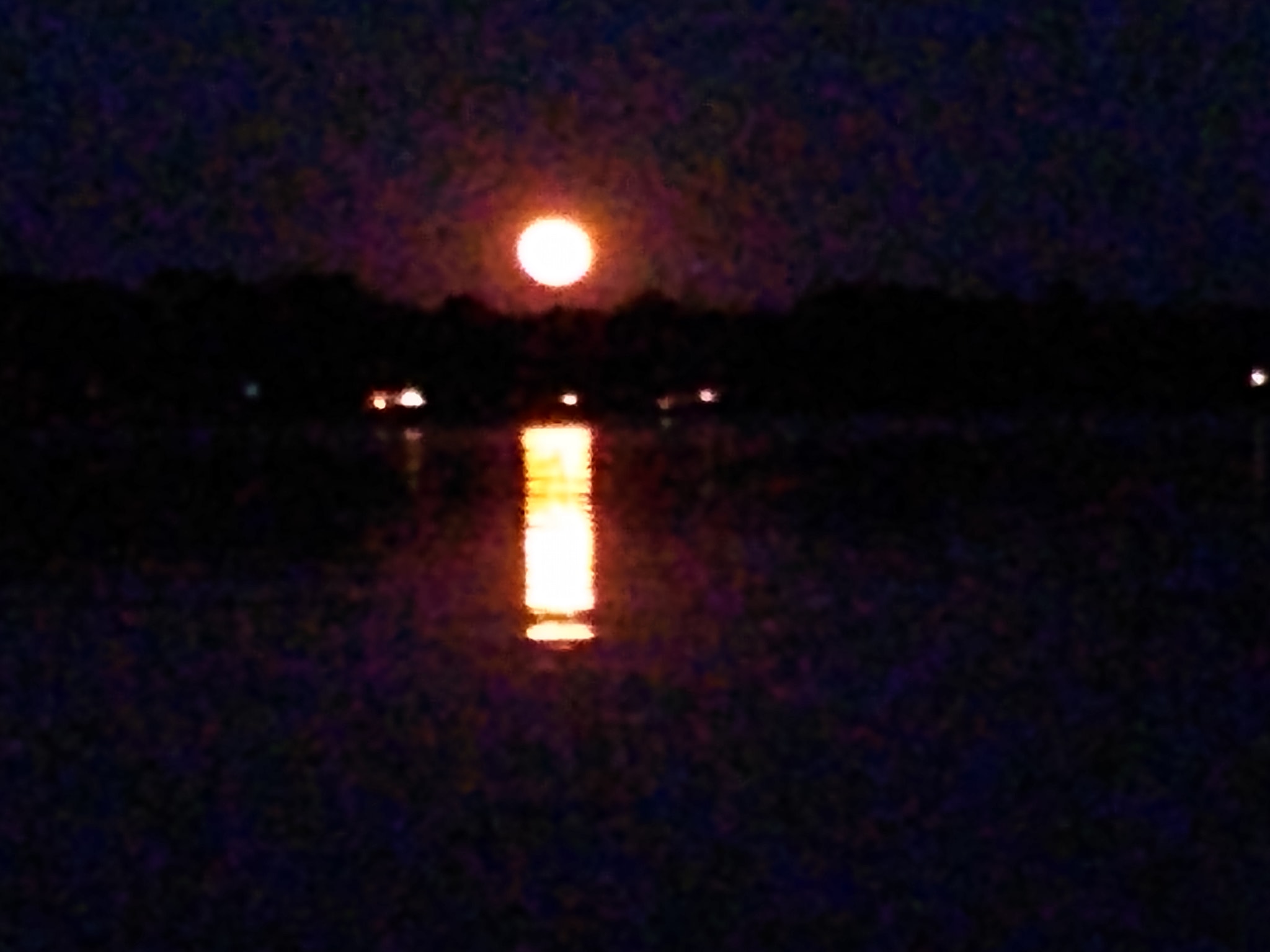 High tide last night was at 9 PM. I went out around 8 PM, catching the last of the sunset and then watching the moonrise, paddling around Pigeon Island (approximately 5 miles). The tide was very high and I could easily go through the marsh. Here's a poor quality photo taken with a smart phone from a kayak that was slightly rocking from the gentle waves. The photo doesn't do the view justice. It was an incredible sight and the paddle was delightful