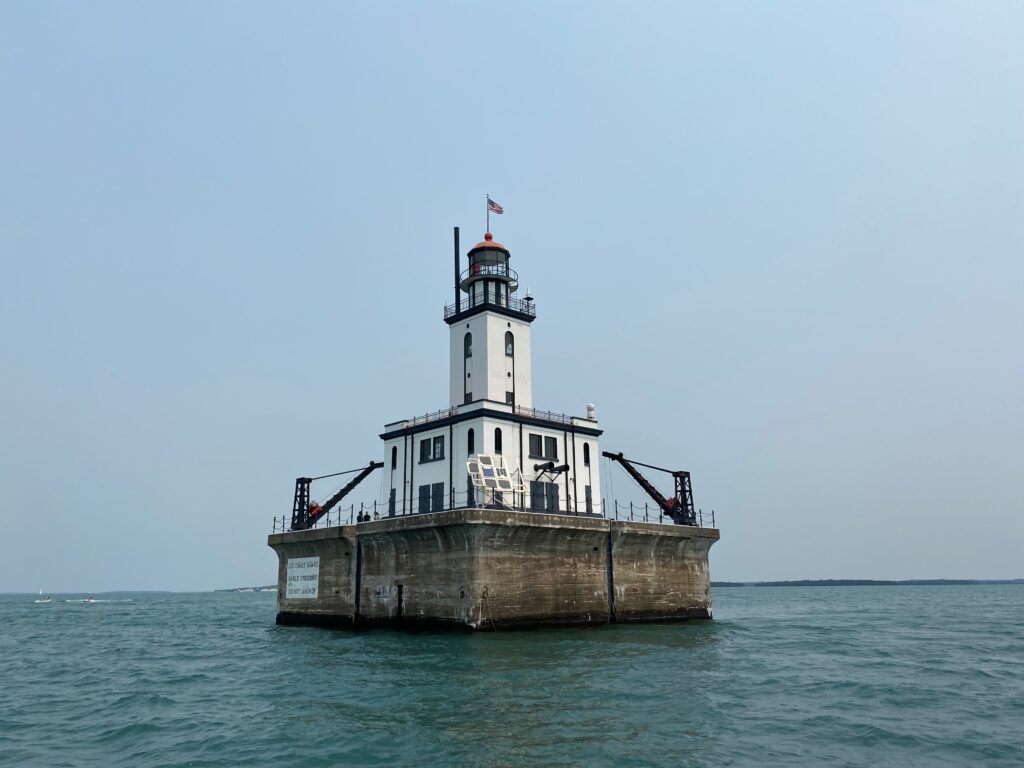 It was great to get away and it's good now to be back home. Most of my time away was spent reading and relaxing. Daily, I would take long walks, enjoy coffee on the porch with a book and an eye out for freighters. In the evening, after returning from a walk I would do the same with a bourbon. The air remained mostly cool and even the days of rain felt good. I preached twice at the Union Presbyterian Church in Detour Village.
Reading while away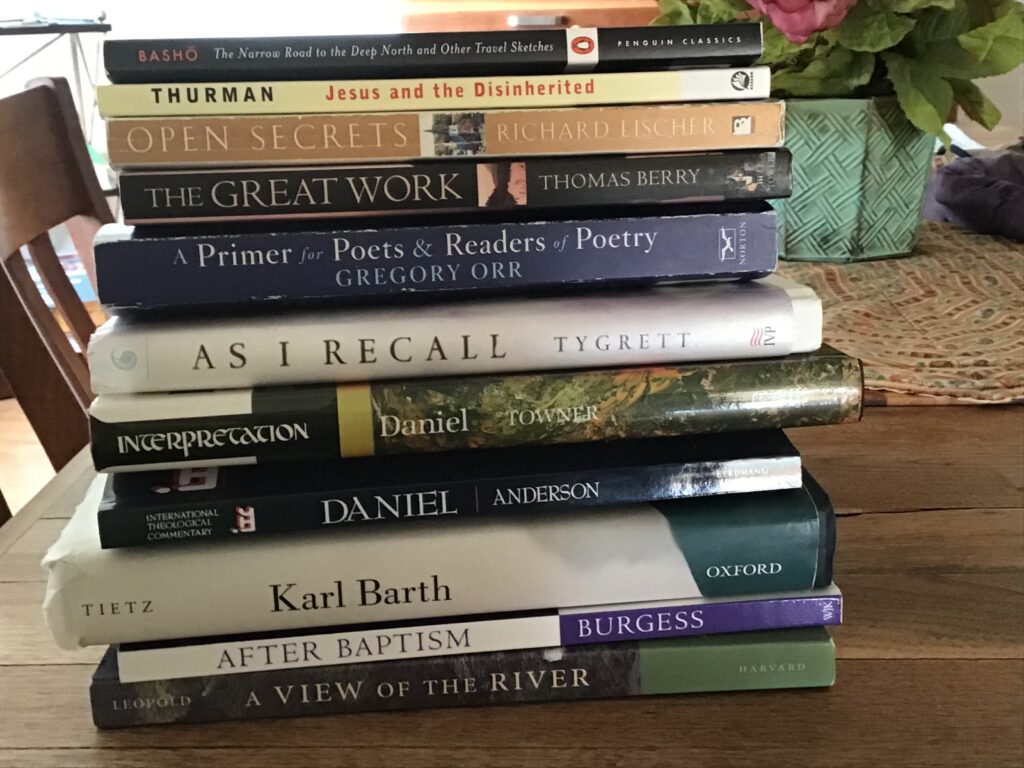 My reading varied greatly. I spent a lot of time with the Bible and a couple commentaries on Daniel in preparation for preaching on the book this fall. I finished reading a wonderful book on reading and writing poetry (Gregory Orr's, A Primer for Poets and Readers of Poetry). This book had many exercises, some of which I did, leaving notes in my journal such as the poem I printed below. 
I also enjoyed Casey Tygrett's As I Recall: Discovering the Place of Memories in Our Spiritual Life. Like Orr's book on poetry, this book had many exercises, of which I did most as a way to ponder memories. Howard Thurman's Jesus and the Disinherited, was eye opening. Thurman was a classmate and friend of Martin Luther King Jr's father and this short book written in the 1940s captures the meaning of the gospel for those who lived in a segregated world with many opportunities denied. Another book that I just finished yesterday is Christiane Tiez's Karl Barth: A Life in Conflict (Victoria Burnett translator). Barth, probably the most influential 20th Century theologian, best known for his opposition to the rise of Nazism in Germany in the 1930s, provides an insight into how the church should behave when oppressed. This reading fed into my thoughts that arose from my study of Daniel.
I also read some poetry along with the first half of Richard Lischer's memoir, Open Secrets: A Memoir of Faith and Discovery.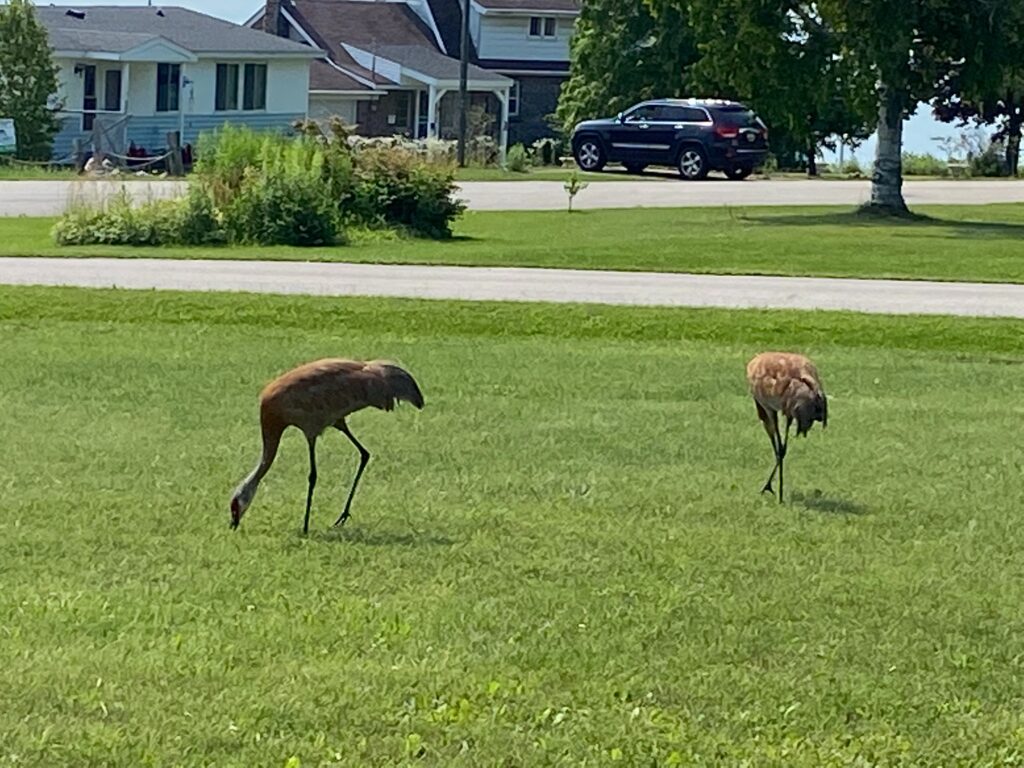 Traveling to the Upper Peninsula of Michigan and around the area gave me plenty of time to listen to books on Audible. I began with Erik Larson's Isaac's Storm: A Man, A Time, and the Deadliest Hurricane in History, John Ketchmer, Sailing a Serious Ocean; Sailboats, Storms, Stories and Lessons Learned from 30 Years at Sea, and Carl Hiassen, Tourist Season. Having read many of Larson's books, Isaac's Storm lived up to my expectation as he captured both the event of the Galveston hurricane of 1900 along with providing insight into those involved in the storm and into how such storms are created. Ketchmer's book is a first. I enjoyed it and it provided me with a refresher before sailing. Hiassen is another favorite author. I have read or listened to eight of his books. This was his first novel and while not as funny as some of his later ones (Skinny Dip remains my favorite), it's still good and has humorous moments.
Sightseeing and other activities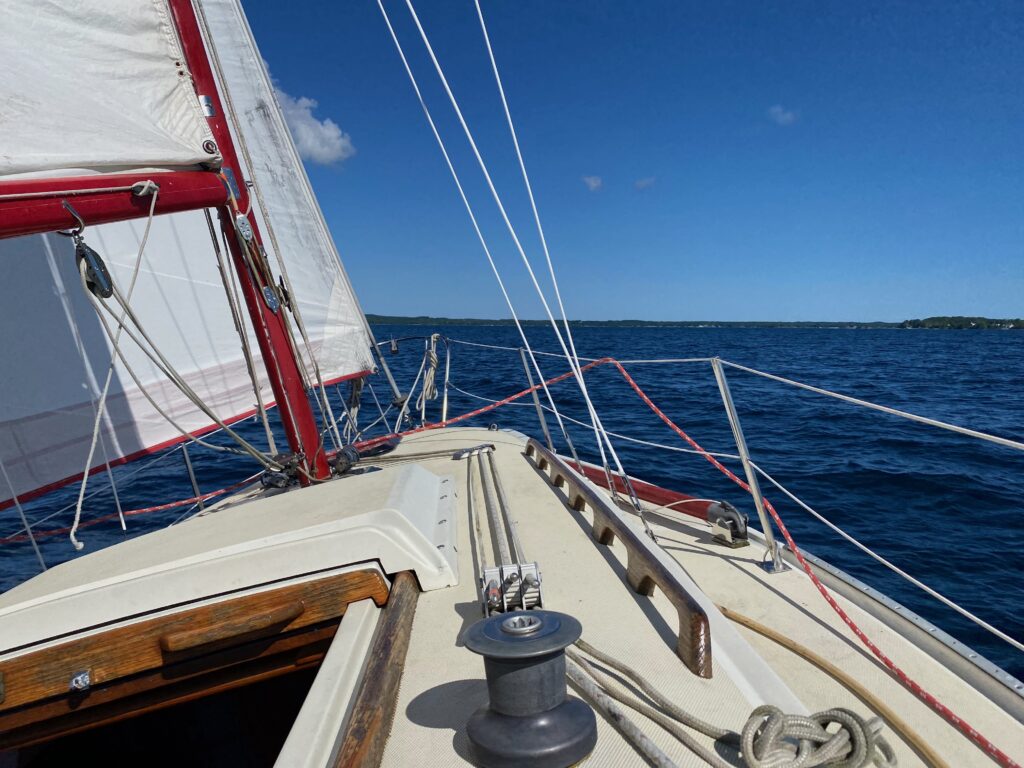 I spent two days sailing with a friend in Grand Traverse Bay. We left out of Northport harbor on the Leelanau Peninsula. The first day was rough with 20 knot winds. It was scary when I couldn't get the main reefed quickly as the lines were dry rotted. Finally, I was able to get it secured and we sailed for a bit that afternoon before enjoying a good meal on the town. On the second day, it was lovely with winds in the 10 to 12 knot range. We sailed out passed Mission Point and up the east side of the bay toward Leelanau Point before coming back to the marina.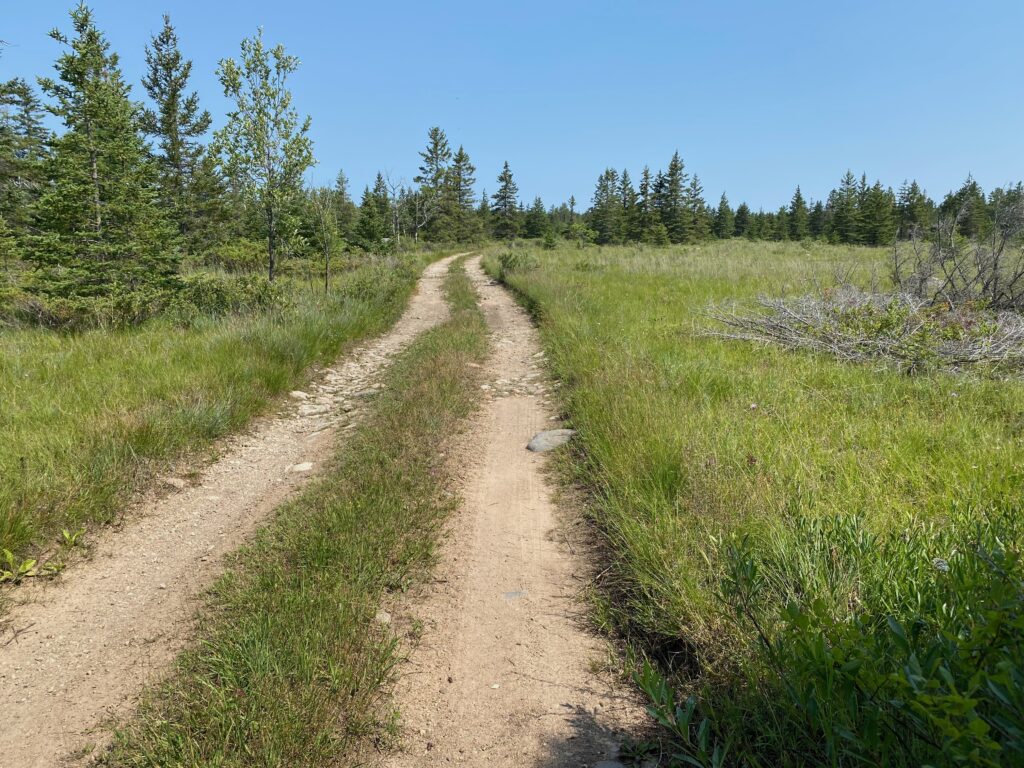 While in the UP, I spent one day on Drummond Island. There, I enjoyed a morning hike in Maxton Plains. The plains are an "alvar" landscape, which consist of flat limestone pavement with little soil to provide growth for plants. In the cracks are many different species of grass and flowers along with paper birch and spruce trees. Next time I visit here, I need to bring a bicycle so I can explore more of the plains. After lunch and a visit to the island's museum, I enjoyed a shorter but refreshing walk under the beech trees of Clyde and Martha Williams Nature Preserve. To reach to Drummond Island, I took the ferry which was just a block from where I was staying.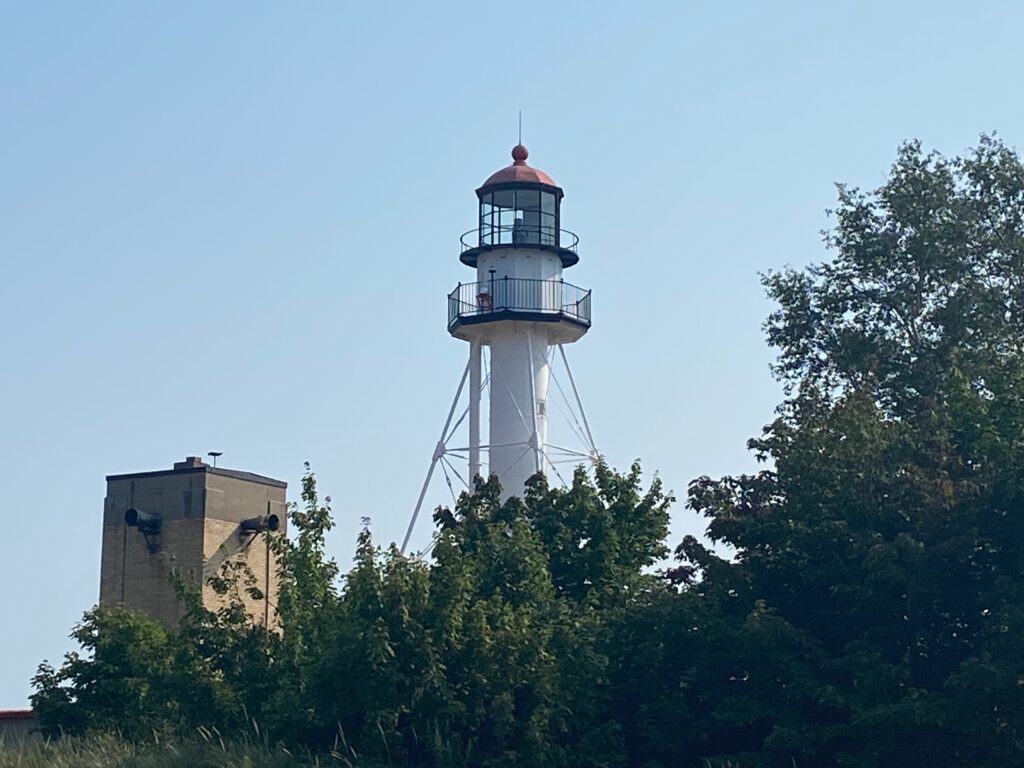 I also took another trip to Whitefish Point, a place that many know about from Gordon Lightfoot's ballad, "The Wreck of the Edmund Fitzgerald."
The searchers all say they'd have made Whitefish Bay
If they'd put fifteen more miles behind her.
-Gordon Lightfoot
Leaving the UP, I visited friends from Skidaway on Mullet Lake, then old friends in Grand Rapids and Hastings. There's never enough time to see everyone.
A poem I wrote in the UP
The freighter
rides low in the water
its screws pushing 70,000 tons of ore
southbound toward Gary or Cleveland.
Behind the stern trail
angry ripples of water,
a turmoil of whirlpools
and danger for small boats that cut behind too close.
There are people like the freighter,
those who churn the air
and leave a path of emotional distraction.
Like the ship,
they're best given a wide berth.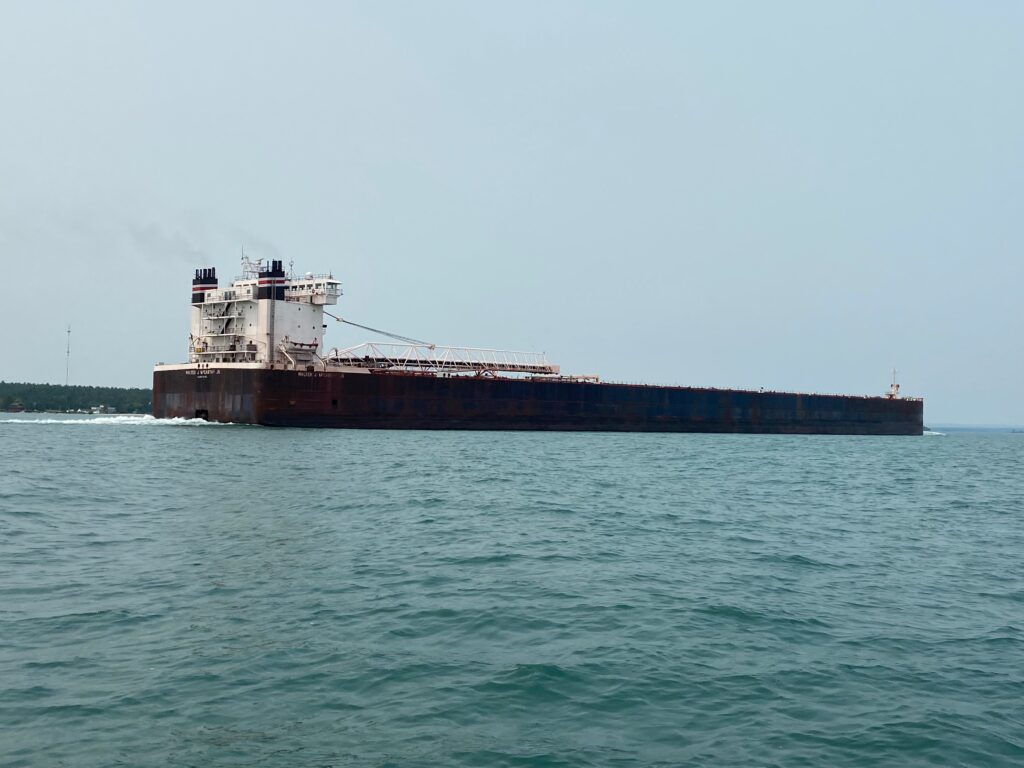 A 1000 foot freighter heading south (go here to see a photo of an older style freighter)