Billy Beasley, Home (Abbeyville, SC: Moonshine Press, 2022), 234 pages.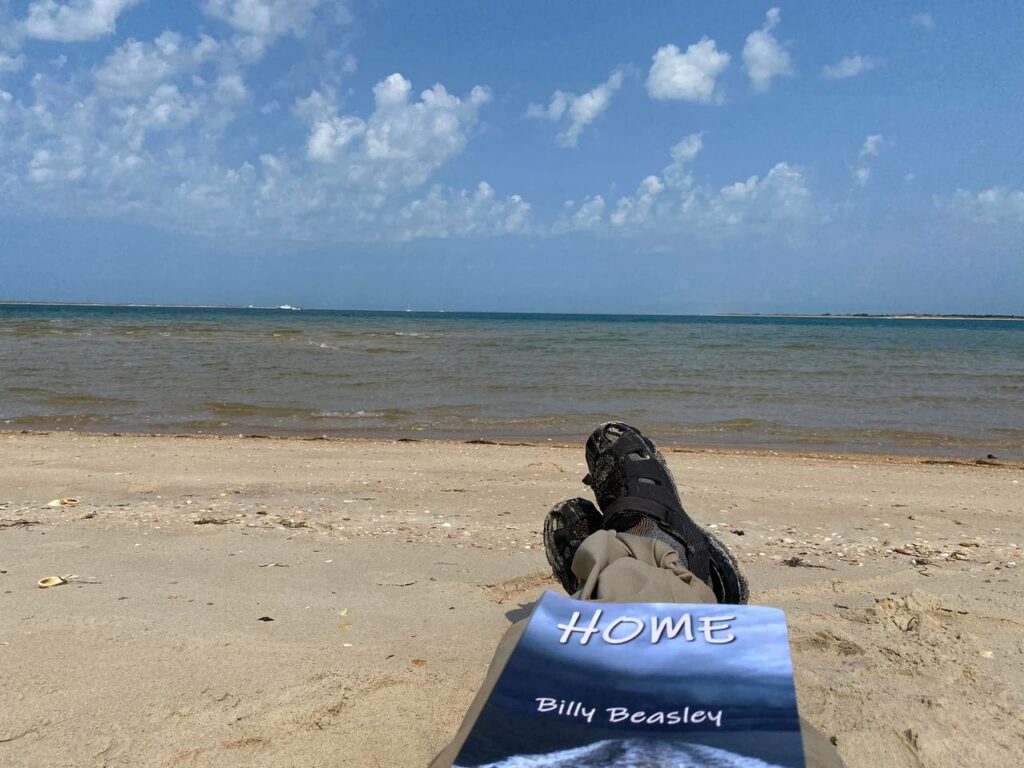 Things just don't seem to go Trent Mullins way. Never able to please his father, he has stopped trying. Two different women have broken his heart (and one of them twice). Depression has set in. To break out of the depression, without pills, Trent finishes up his business in Wrightsville Beach and leaves everyone behind, including his high school age son, and heads to Brunswick, Georgia. Most people don't even know where he's at, except Jackson, one of his friends. In Brunswick, he manages a small marina and lives in a small, isolated house out by the water. His landlords are a black couple who run a restaurant in Dylan Town. Then the call comes. Trent learns his father is dying. He heads back to Wilmington where he's forced to face and make peace with his past. But where is Trent's home? Where is our home? 
Billy Beasley weaves a good story. Like his other stories, this one is set mostly around Wilmington and Wrightsville Beach, a place where I lived from age 9 to 24. The other setting, along the Georgia Coast, is a place I lived for six and a half years. And even though Dylan Town isn't a real place, there are similar towns along the Georgia coastal plain. All one must do to find them is to gets off Interstate 95 and travel the backwoods roads lined with live oaks draped in Spanish moss.
This is Beasley's fourth book and I've read them all. This is also the third book I reviewed in this blog. The others I've reviewed here include The Girl in the River and The Preacher's Letter. In addition to exploring family themes, like his other books, this one also explores friendships across racial lines. Without being preachy, Beasley also interjects his faith into the story. My only criticism of the book is that Beasley spends a little too much time telling us what is going on in Trent's mind. Showing instead of telling us what he's thinking would have strengthened parts of the book.
Two weeks ago, when I was in Wilmington for Williston's 9th Grade Center 50th Anniversary project, I was also able to attend Beasley's book release party at Noni Bacca winery the next afternoon. I was glad to go as I caught with another friend from high school that I haven't seen since graduation. I have known Billy since the fourth grade and generally, when I'm in town, we'll meet up for coffee or a beer.