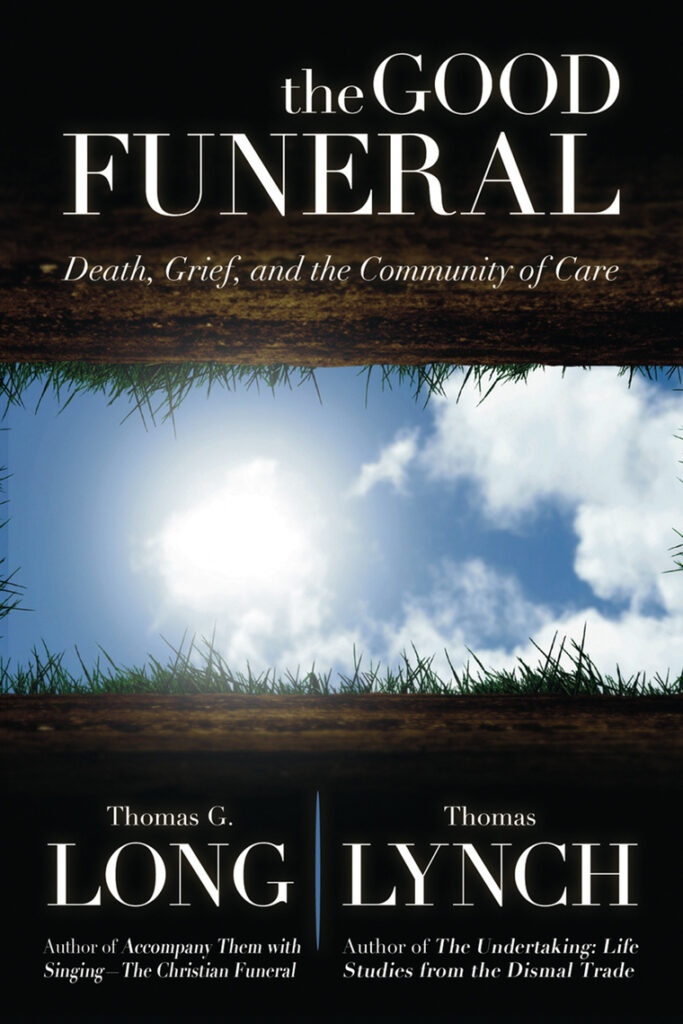 A decade ago, I read Thomas Long and Thomas Lynch's The Good Funeral: Death, Grief, and the Community of Care. I'd taken a of study leave to read and was staying at my grandma's house outside of Pinehurst. While there, I did what I have always done when here in Moore County, attend church at Culdee.  Afterwards, my daughter and I spent some time walking around the cemetery. Some of the tombstones brought back memories. At this time, I could count at being on being there for at least seven funerals. 
Since then, I can add two more, a grandmother and an aunt (of which I officiated as the church was without a pastor at the time). There are also those whom I never knew who are buried there, such as my great-great grandparents and an aunt that died from leukemia when she was three. The cemetery held other memories. As a young teenager, I recalled helping my grandmother clean up the cemetery.
My first memory of the cemetery was from when I was eight years old. We left Moore County when I was six and was living in Petersburg, Virginia at the time. When the call of death came, we headed home… When I die, having lived all over this nation, I have often imagined my cremains coming home to rest on this sandy ridge between the Little River and Nick's Creek, while awaiting the resurrection.
Memories of my first funeral home visit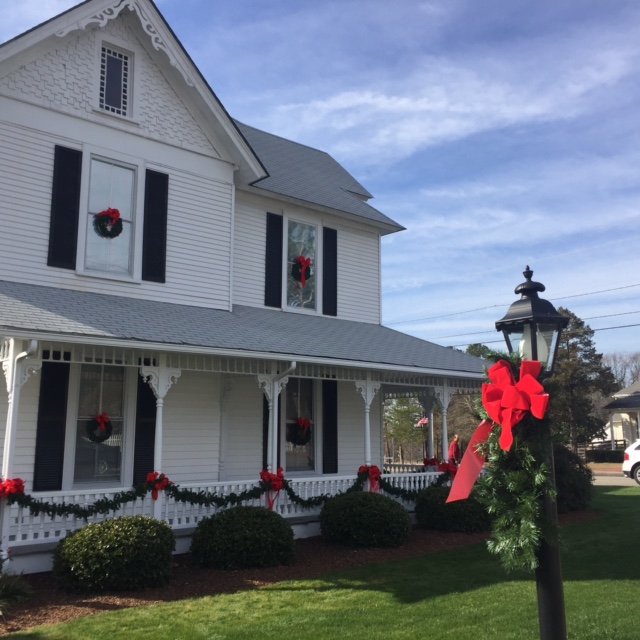 My brother, sister and I stood in front of the casket holding the body of my great-grandma, Callie McKenzie. Behind us stood our mom, hovering over like an angel as she wrapped the three of us in her arms. We gazed at the body which everyone said looked so much like her. It didn't. Bodies never look life-like, and great-grandma's body was no different. Mom pointed to her hands. Wrinkled, they were covered with brown liver spots. Mom reminded us of all the strawberries she'd picked, the tomatoes she'd raised, the apples she'd peeled, and the corn she'd shucked. 
When I was younger, we lived next door and sometimes on Sunday afternoon, after church, we'd gather with our extended family in her backyard, under the pecan trees. The boundaries of her lawn were marked by the back porch, a dirt road over beyond the well, a corncrib in the back, and a smokehouse and woodpile on the far side, just in front of the canebrake. Tables were set out and we'd have lunch, followed by a slice of pie that she'd baked Saturday evening in her wood burning range. She had a gas range but preferred the wood burning one. "We'll never taste another of those pies," Mom sadly reminded us.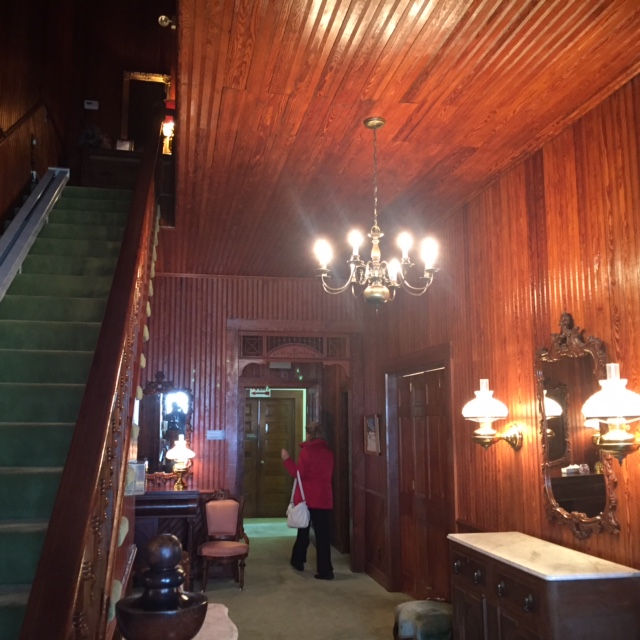 After a few minutes, Mom shuffled us out on the porch of the funeral home in Carthage, into the warm humid air of a July evening, telling us to behave as she went back in with the adults. Much later, we drove to my Dad's parent's home, where we stayed the night. 
My grandmother was gone at the time of her mother's death
It was unnervingly quiet at my grandparent's home on Juniper Lake Road. No one was home. There were no ice cream and Pepsi floats before bed, as was my granddaddy's habit. My grandparents and my uncle, Larry, who was just a teenager, were in Florida on vacation and unaware of our presence at their house. Nor did my grandmother know her mother had died.
In this day before cell phones and computers, it was nearly impossible to find someone on short notice. My dad called the highway patrols in Florida and the states in between with a description of their car, in the hopes they could get a message to my grandma. In the heat of July and the tobacco harvest beginning, my great granddaddy decided it was best to go ahead with the funeral on the third day.
My grandparents arrived home a day later. No one was sure when they would be back, and we were visiting with my other grandparents. They pulled back around the house and neighbors, who had been on the lookout, didn't see them arrive. My grandmother came into her house and saw the newspaper with the obituary open on the dining room table. Well into her well into her nineties, my grandmother spoke of how upsetting it was not to be present, not to be able to see her mother before her body was lowered into the dirt at Culdee's cemetery.
Great Grandma McKenzie's death
My great grandma was in her 70s, which now doesn't seem so old. She was out in the fields, by her son's pond, picking strawberries, or so I'd remembered. But that must not be right. The harvest of strawberries in this part of the country occurs long before the heat of July. Maybe it was blackberries or some vegetable that she and my great granddaddy were gathering when she had a stroke. Granddaddy, who was five years older, ran back home to call for help. But it was too late.  
Her funeral
We lived in Virginia then. My Dad loaded up the car and we drove south, in time to make the visitation at the Frye Funeral Home in Carthage. The next day, I attended the first of many funerals at Culdee. We sat up front with the family, a couple rows behind from my great granddaddy. He sat on the first row, in a bit of shock. The casket, now closed, was up front, just below the pulpit. After the service, three men on each side carried the box containing the lifeless body of one who had dedicated a lifetime to her family and church out to the adjacent cemetery. There, Mr. Fitch, the preacher, quoted a few final verses of scripture, reminding us of our hope in the resurrection. Then they lowered the casket into sandy soil watered with tears. I'm sure we had a big dinner afterwards, but I don't remember it. My main memories nearly sixty years later are of my great-grandma's hands, the dinner in the back lawn, and how happy she was to see us whenever we walked through the woods from our house to hers when we lived next door.  
The purpose of the funeral
Long and Lynch, in The Good Funeral, reminds us that taking care of the dead is instilled in our humanity.  We have to deal with the body whether it is to be buried, burned or disposed at sea. We also must deal with our own grief, for the loss affects not just the deceased and those close (their spouse or children), but the whole community.  So the community comes together to remember, to take care of the body in an honorable way, and to offer up the life that is no more to God. We honor the dead for to do anything else would strike a blow at our own humanity.
Similar memoir pieces from this side of my family
A poem written by a distant relative titled "Out at Aunt Callie's Place". His aunt was my great grandmother McKenzie.
A memoir piece about her son, my great uncle Dunk.