C. Lee McKenzie, Rattlesnake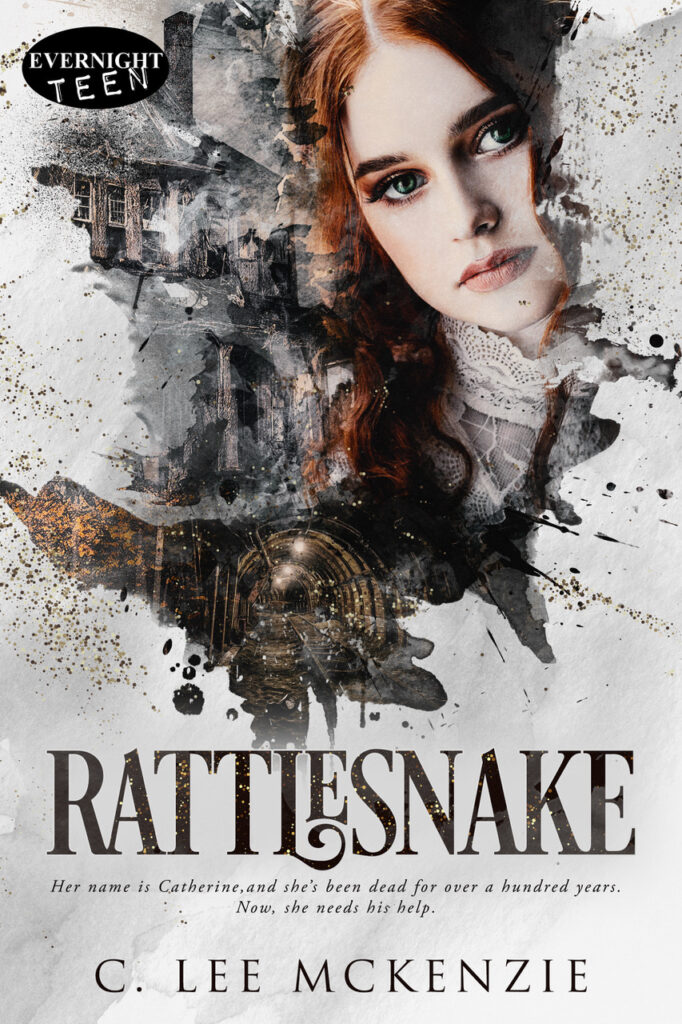 (I read an advance PDF copy)
Allie and Jonah, a brother and sister from New Hampshire, along with their aunt, find themselves in Rattlesnake, Nevada. It's an old mining town. Having inherited a house and mine from an uncle, they move with the hopes of rebuilding their lives. Allie and Jonah, whose mother died, and father has disappeared, struggle in their new school. Their aunt attempts to find employment while working on the inhabitable house which also appears to be haunted. The town itself seems to conspire against them. Jonah falls for a girl named Juliet. Unfortunately, she is attached to a bully named Snake. Another boy named Galvin befriends Jonah and the two make the basketball team. Galvin is also interested in Allie. 
As Jonah attempts to get revenge on Snake, something goes wrong. Allie and Jonah find themselves transported back into time, where they meet Catherine, the ghost in their home. She, too, is from a family without a mom. Her father is accused of murder and hanged. To save her father's name and reputation, she needs Jonah's help. Without giving away the details, things work out.
While I am never been drawn to ghost stories, I enjoyed this book. Of course, I couldn't help to draw parallels between Jonah and Allie's new home in Rattlesnake and my own experience in Virginia City, Nevada. A few things were too similar. Rattlesnake had a Bucket of Venom Saloon while Virginia City has a Bucket of Blood. Both communities in history had Chinese sections which provided firewood and vegetables among other things.
Allie and Jonah move into Rattlesnake toward the end of summer, the same time I moved to Virginia City. McKenzie capture many of the experiences I had, such as the sun slipping behind the mountain earlier and the coming cold weather that happens in the desert mountains. Although I didn't have a ghost muse named Catherine to draw me into an interest in history, I became obsessed with the community. In my last few months in Virginia City, about once a week I'd spent an afternoon in the Nevada Historical Society achieves at the University of Nevada, Reno. Later, I would write a dissertation on the community.
I recommend this book to middle school and high school age young adults. The book points out the danger of bullying, and of not speaking up for what is right. Hopefully, the reader will learn there are noble things we should do, if we can, to make things right.
The author provided me a copy of the book before publication for an honest review. This is the fourth book I've read by McKenzie. I appreciate how she addresses issues faced by our youth. However, this is the first "ghost story" I've read by her. In this blog, I reviewed Not Guilty and Shattered.
Links to my own posts about my time in Virginia City:
Sunday afternoon drive to Gerlach
David Henry Palmer arrives in Virginia City, 1863
Riding in the cab of a locomotive on the V&T
C. Lee McKenzie, Sliding on the Edge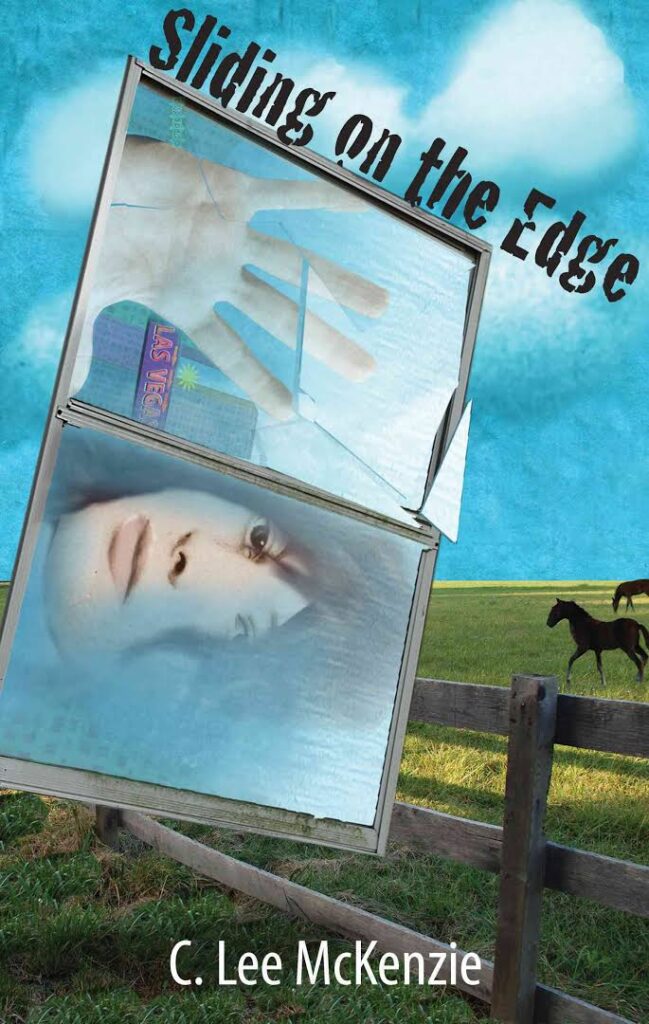 (Westside Books, 2009). I read this on my iPad using a Kindle app.
Shawna is a tough sixteen-year-old, at least on the outside. She can survive the streets of Las Vegas and the abusive boyfriends of her narcissistic mother. When her mother flees town with her newest lover, on the day the rent is due, Shawna wakes to a bus ticket, a $100 bill, and a note to go to her grandmother's home in Central California. There, she will be where her mother can find her when she gets her life back together.
Having never met her grandmother, Shawna reluctantly decides to take the trip. Having been disappointed all her life, Shawna has developed a protective façade that pushes others away. In a similar way, her grandmother Kay also has a habit of pushing people away. The two leading characters in the story have sad memories that each must deal with. But Shawna issues are deeper. Having pushed everyone away, she deals with her deep pain by giving into the "Monster" and cutting herself with a razor blade. Shawna and Kay need the other. Kay, by taking care of Shawna, can finally put aside the tragedies of her past as Shawna, with the help of her grandmother and an old horse, learns to trust. The book is told from the point-of-view of both characters: Kay and Shawna.
I found myself deeply pained by the events of Shawna's past. No child should ever have to deal with a mother who used her daughter in her schemes to obtain what she wanted in life. As we read the stories, we learn the two had worked together as petty criminals on the streets of Vegas. Moving to Central California, where she surprises her grandmother, Shawna finds herself in a strange new world. This is the world of horse farms and high schools where girls have sleepovers. It takes a lot of patience but by the end of the book, after she realizes she doesn't want to go back to her mother, things are looking up for Shawna.
I have often enjoyed the young adult works, especially the works of Gary Paulsen and Gary Schmidt. However, they write stories about teenage boys. Reading about a teenage girl, in a book written for girls is a little different. I was curious to learn what goes on in someone's mind that causes them to cut themselves. As a book of fiction, this is not a handbook about the practice and how to stop it. But I can see how one can come so jaded about life that they resort to such drastic measures to battle the pain. 
This review appeared in another blog of mine in 2016.