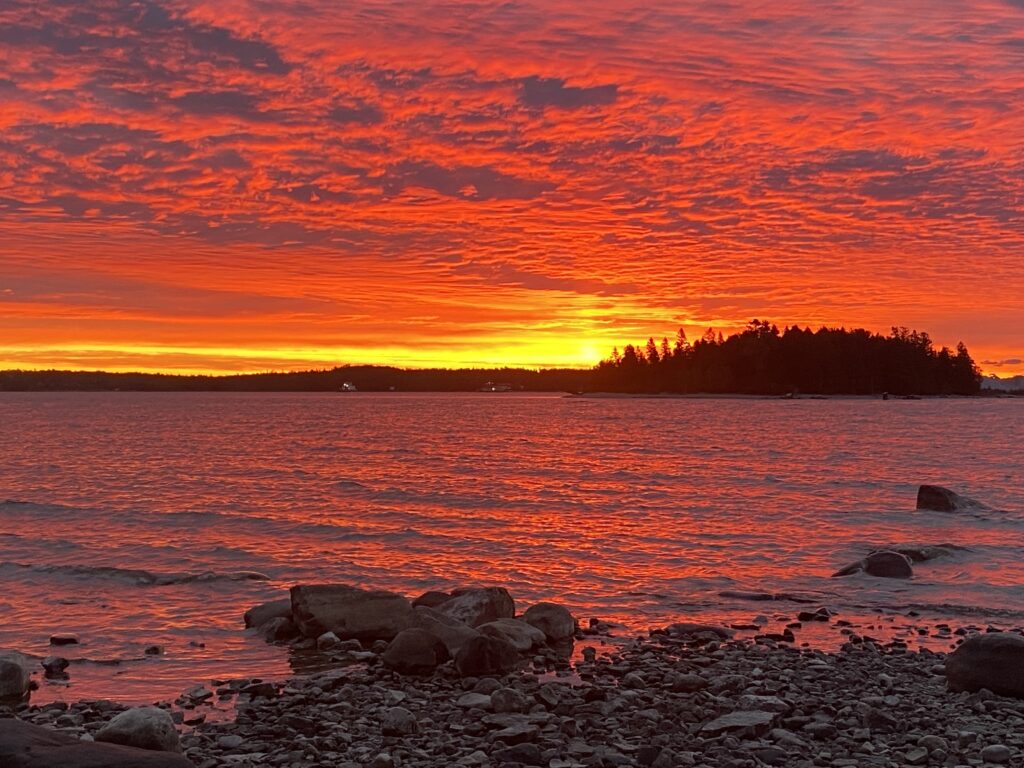 Did you miss my sermon on Sunday? Well, I ran away last week. And through this week I will have limited internet. My technology dry spell continues through the weekend. Next week, I'll be at Calvin University and Seminary in Grand Rapids, Michigan. But right now I am in a beautiful part of God's creation, Michigan's Upper Peninsula. I'm staying in DeTour Village, watching the freighters sail by. I am also doing a lot of reading and planning. Many of the books I brought with me I read years ago, but I'm reviewing them for a seminar group I meet with next week. Others are new books to me, which I'm reading for the first time.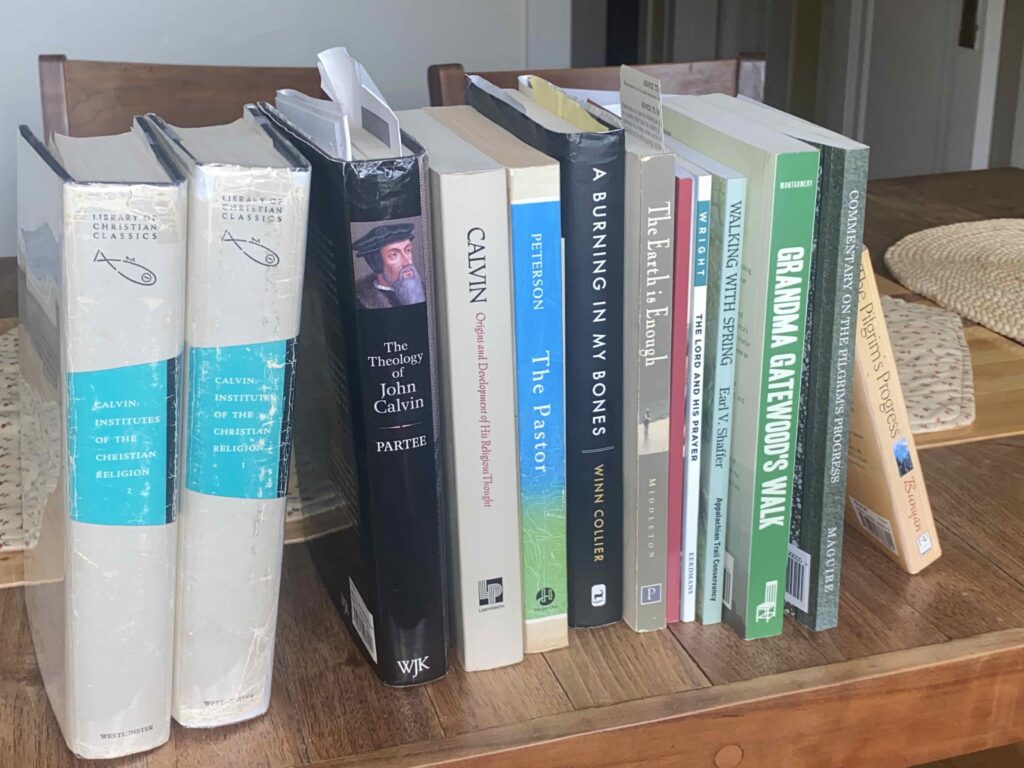 Last weekend, I was blessed with a visit from Robert and Donna, friends of mine from my Utah days. They, along with Robert's sister (who took the photo below before church on Sunday) are on a cross-country trip and spent three days with me. While Robert and I come from different theological traditions, talking theology with him is always enlightening and I much appreciate his insights. On Saturday, we made a trip up to the Soo Locks at Sault Ste. Marie.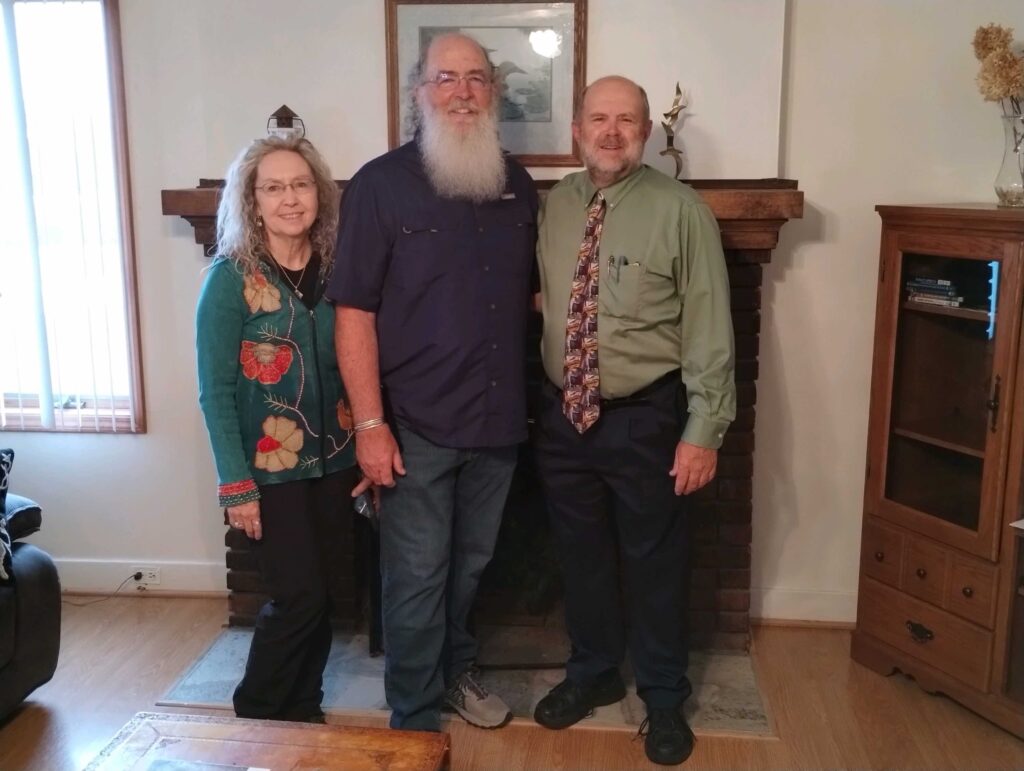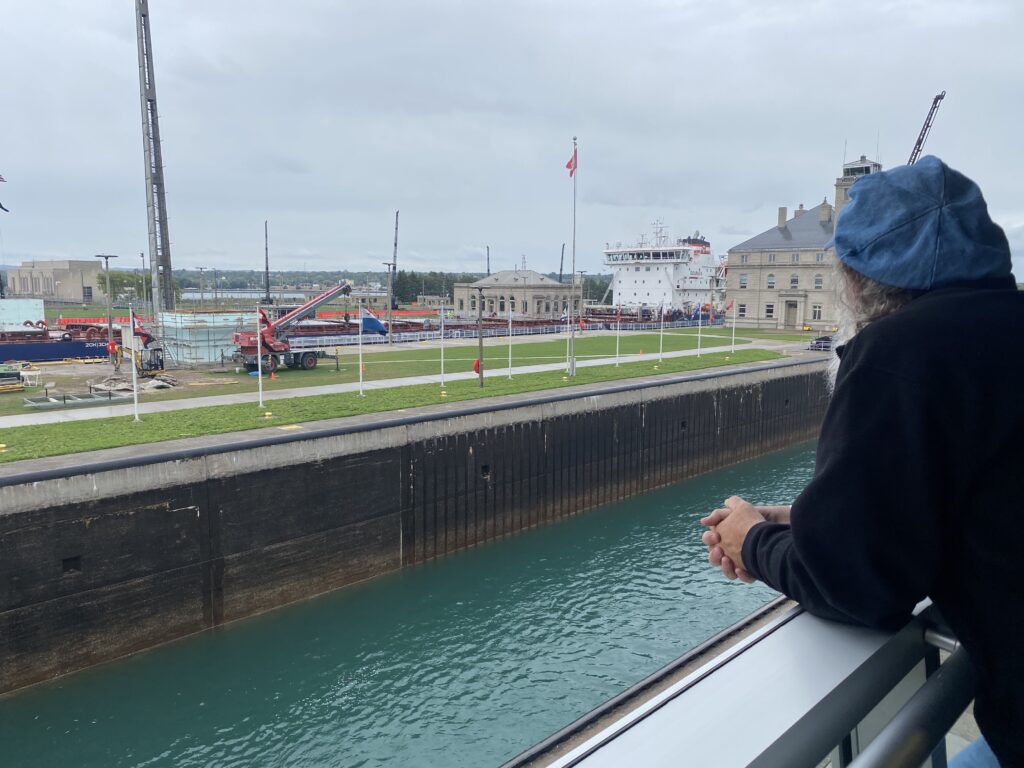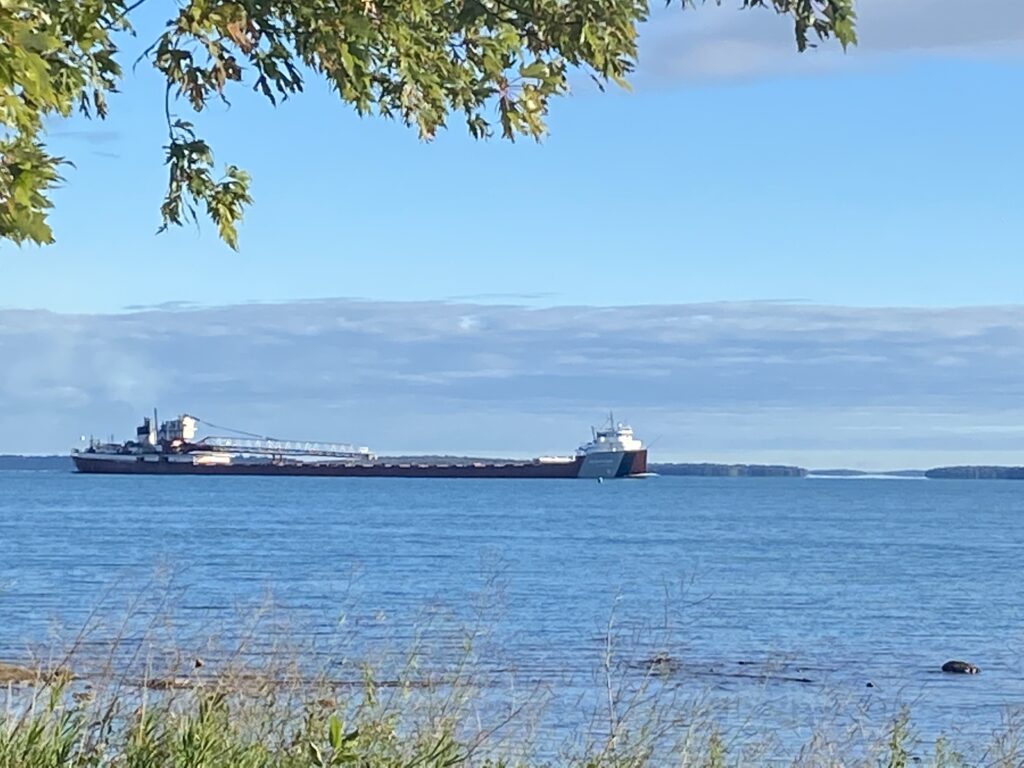 I've learned something new this week. That's always good, to learn something new… In the yard by the house where I'm staying there are two apple trees overflowing with fruit… The fruit that drops from these trees are being eaten by sea gulls. I never knew gulls would eat apples. I also expect I'll have to find a car wash when I leave this place!